This thread is dedicated to presentation and discussion of the illustration material related to the Worldbuilding Academy.
1. Witness Community
2. Witness World & Distrikts
Witness Birdview
Project Viking
Libria
The Assembly
The Covenant
3. Witness Updates
Status updates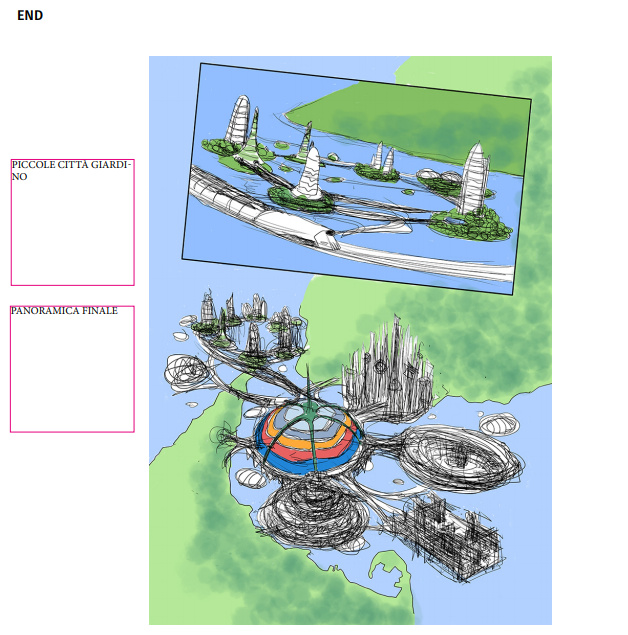 4. Concept Development
This is the graphic novel development scheme with explanation bullet points for the drawings as presented by the illustrators:
General considerations:
the form is a diary: graphic novel and illustrations
it serves the distant evocative models of a journey through imagination as the journal, the ship diary, the illustrated touring guide
its narrative formula is the closest to the participatory nature of the web which is one of the bases of the project
Three phases of the story:
the participation
the visions
the writing
Each phase is covered with 3 tables of the graphic novel
The fourth element of the story is the territory - always present in the visual description: both in "remote" and immaterial presence of the participants and its material substance
PHASE I - three tables
three principal actors of the project sharing the objectives of their missions in a long distance, asynchronous dialogue
the place is virtual, the characters are depicted by the avatars of the participating associations
TAV 1 — sketch
The form of this cyberspace is the Straights area over which the avatars hover connected through a "connected collective" structure.
Below them we see fragments of discussions and synthesis of the keystone ideas
TAV 2 & 3— sketches
Team members are guided by one of them (supposedly FdCM) to get to know the area of the future Residency which will be the site of the social and economic laboratory and the experiments on different economic systems
The points present are Eex Enel antenna, the mythological (fata morgana) and literary (Horcynus Orca by Stefano D'Arrigo, which gives name to the parc that will host the Residency) references.
The tour ends at the sea which hosts abandoned beach establishments which represent the necessity of a change (social and economic) connected to the territory.
(This may open considerations on the character of economic development proper and peculiar to this area which have changed the architectural profile).
There is a mention of the fishing practices of swordfish with the typical boats (feluca) which refers to a multilayer relationship of the city with the sea.
PHASE II
The visions
The first sketch uses a bird's view to represent the future derivation of the Straights area. The structure at the centre, a floating flower which hosts different structures, is taken from the concept note and will be the starting point for the visual description of the districts.
TAV 4 - sketch see in the above post
A postcard from the future: the floating mother structure is represented with moments in life of its inhabitants.
The following sketches will present "the writer" as a central point directing the narrative. Around him, orchestraly (to be defined) the districts arise and are represented in their peculiar aspects.
PHASE III - the writing
defines the epilogue of the experiment and its public presentation