Last week we announced the new, exciting Edgeryders collaboration with Global Challenge. Like Edgeryders, Global Challenge is an independent think tank, it is based in Sweden and has years of experience in documenting and analyzing global trends in economics, environment and democracy.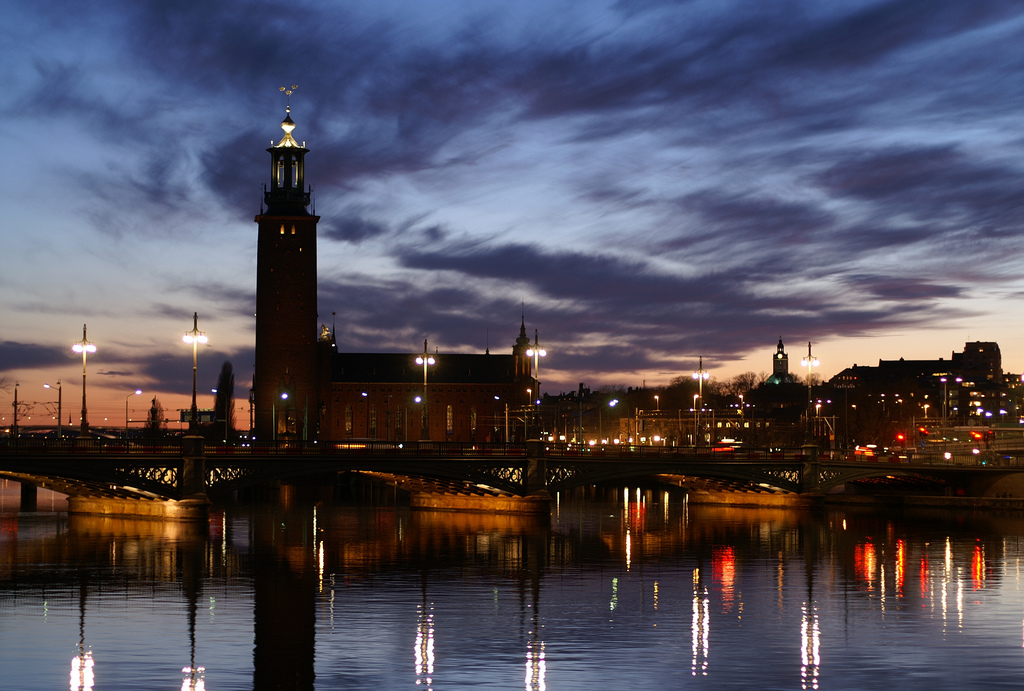 The Story: Our collaboration is built around a new research project funded by the Swedish Institute, The Swedish Retail and Wholesale Development Council and Swedbank: Youth and Jobs. The shared goal is to deepen our understanding of labour in today's climate and look into what the future of the job market will be, as well as its impact on our democratic systems. Edgeryders role in this is to seed participants' experiences into an honest conversation, here online. Given the experience our network has in deriving empirical value out of individual ways of navigating transition, we think our growing community can make a strong contribution. With the Transition Handbook for Policymakers to be released jointly by the European Commission and Council of Europe, we helped paint a genuine picture of youth in Europe today. Similarly to the Handbook, this new research will also be adding academic knowledge to individual perceptions, in an anthology of texts reconciling diverse levels of understanding. You can be a part of this as citizen expert!
I want to participate! I am a member in the Edgeryders community
You know Edgeryders and you have previously engaged in the conversation via posts or comments, or informal talks. What you can do is bring in an updated summary of your experience (you can still find it on our former, now read only platform via your profile or a quick search), and submit it here as a comment to this post, in the form of a personal statement.
I want to participate! I am new at the party
Whether you're a young professional, a researcher, a youth worker or simply someone who is interested in youth participation in the labour market, your experience is highly welcome! To get started, please read the description of navigating transition nowadays, as depicted by Edgeryders, and leave a comment with your thoughts. The more personal your statement, the better! Rest assured, Edgeryders are friendly and social, as we are keen on listening and learning from one another, peer to peer. A major result of our coming together is usually a big reliance on the network as a support system, so don't be surprised if others in the community will come up with answers to your own questions. (also publish as an individual blog post?)
Help roll this forward! To widen the conversation, make sure to share the post with your own tribes and invite others to join in.
Where does this all go? In preparing the anthology on youth, the labour market and democracy we will be hosting a research workshop on the 15th of March in Stockholm. The workshop brings together labour market and democracy researchers, people in the academia and other European experts, alongside YOU. The workshop discussions will be heavily based on this online conversation. A limited number of selected contributors will be invited to the workshop, with their travel expenses covered by Global Challenge. After the workshop, we envision these contributions to be further developed into individual articles (2500 words), meant for publication with an ISBN number this year. Each article selected for publication in the book will be paid for. All the comments and reactions to this post will be valid submissions for a workshop invitation, provided they are published before February 11. The more relevant your point is and the more active you are in the conversation, the better. If you have questions please send us an email at edgeryders@gmail.com.
Getting started: We would like to begin with the results in the Transition Handbook, and build on them in a way that incorporates regional comparisons to a greater extent… Browse the report. See any section you are especially interested in? Are you currently interested in any of the areas we explore in it? Wherever you are in life and whatever your current situation do get in touch if you think the project is interesting. And no, you don't have to have a degree or any formal qualifications for your input to be considered valuable and much appreciated in Edgeryders