We had the big conference end of June, however, that does not mean we wont be meeting up anymore. On the contrary! The conference lead to many inspiring ideas, connected interesting people and projects and emphasized that in order to get things done, we should work together.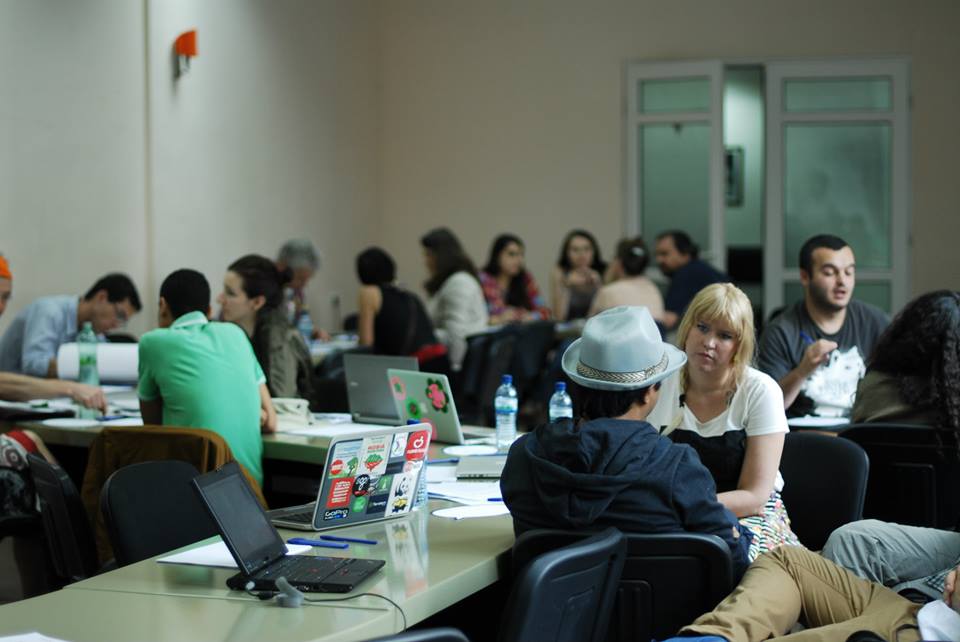 Therefore, our 7th bi-weekly meet-up will take place this Friday at 5pm at Bauhaus cafe (where else ;).) If you have never attended any of the meetings, please feel free to join us! The meetings are aimed at sharing ideas, projects and are a place where you can ask for necessary help: we all have our challenges and our skills and together we can try to diminish the challenges in order to get to our goals.
Hope to see you all Friday!
Date: 2014-07-18 13:00:00 - 2014-07-18 13:00:00, Asia/Tbilisi Time.