We want to understand how you and others are trying to contribute towards building the evolution of coworking and remote work. And how Internet and our digital technologies can support your work- so that they support efforts to build a better future against a backdrop of massive social, economic, ecological and political challenges.
What is a burning question that drives your work? How did you get started and what hurdles have you met along the way? Which doubts do you have about the work you are doing and the path forward? What kind of support would you like to offer others traveling a similar path?
By sharing your story below you enable others to connect you with people, conversations, opportunities relevant to your personal and professional development:
Create an Edgeryders account by signing up here!

Click on the + New Topic button here to open a new rich text editor.

Write your story and click on the + Create Topic button to submit it.




---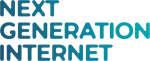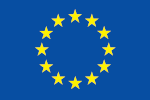 This event is part of the NGI Forward project Generation Internet (NGI) initiative, launched by the European Commission in the autumn of 2016. It has received funding from the European Union's Horizon 2020 research and innovation programme under grant agreement No. 825652 from 2019-2021.
You can learn more about the initiative and edgeryders role in it at https://ngi.edgeryders.eu