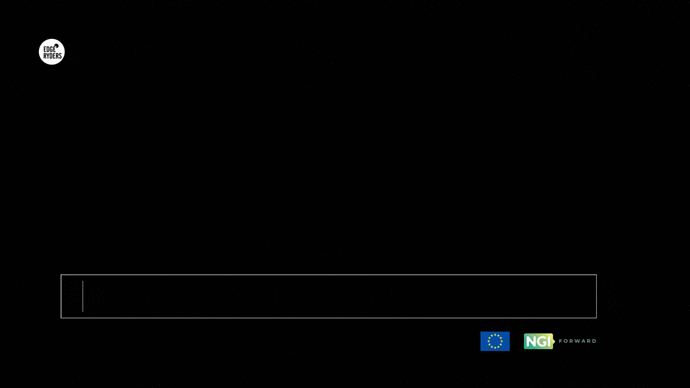 Cisco and Google are folding their Smart Cities operations. We are Bas Boorsma and Gordon Feller, and are helping to rethink the role of digital technologies in cities. AMA!
In December 2020, Cisco discontinued its commercial offer of a Smart Cities Dashboard. Earlier in the year, Alphabet withdrew its own controversial Sidewalk project in Toronto. What is happening to the idea of Smart Cities?
The concept of Smart Cities is the integration of several system-management cities, from energy grids to traffic, into one coherent whole. A myriad networked sensors would feed real time information
Urban planners never liked the idea: that we know. In 2013, an urbanist called Adam Greenfield wrote a pamphlet called Against the Smart City. A city, he argues, is by definition emergent. It accelerates unplanned interactions, and from those, it derives its buzz and novelty. A living city can never have a control room; if it could, it would no longer be a living city and become unsustainable. Most civic groups agreed, their pressure leading to the abandonment of schemes such as Toronto's.
Despite these reservations, industry pushed on for the better part of 20 years. In 2020, it seems, the mood has shifted. Why? And if the original Smart Cities vision has failed, in which other ways will the urban fabric integrate digital technologies?
We are Bas Boorsma and Gordon Feller. Bas is professor of practice urban innovation & smart city at Thunderbird School of Global Management, author of 'A New Digital Deal' and former Cisco executive. Gordon is a co-founder of Meeting of the Minds. And you can Ask Them Anything!
Join us and others on March 29th at 18:00 CEST for a live-chat AMA about smart cities!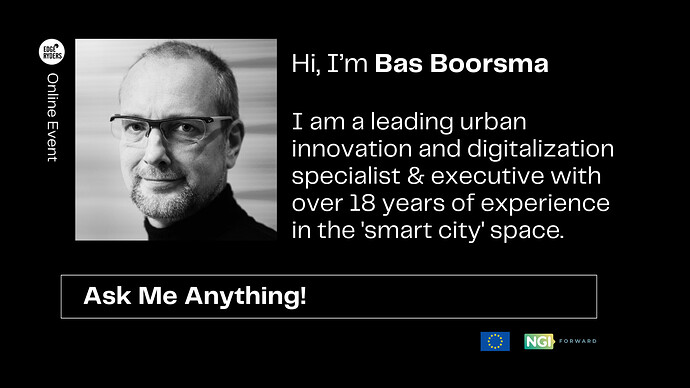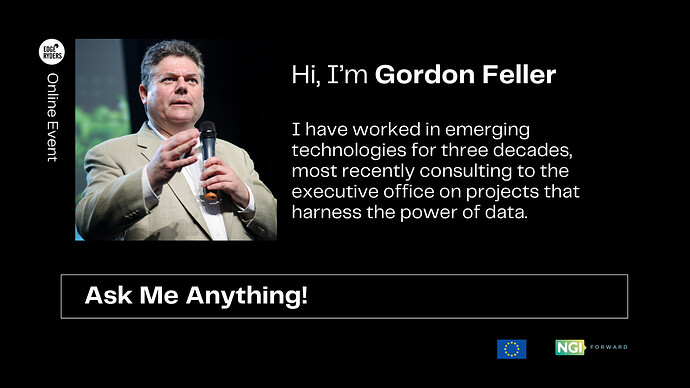 What is an AMA and how does it work?
AMA, or Ask Me Anything, is an interviewing format popularised via Reddit. In short, you ask the features "expert" questions, and they answer them live for an hour.
How does it work?
Anyone is welcome to post questions/comments below. On the announced date, the featured speaker(s) come back to this thread to start answering questions they find interesting. They will do their best to reply to as many questions as possible, but please note that not all questions/comments will be addressed.
Who can join?
Anyone! As the conversations get going during the hour, you will see multiple threads naturally emerging. There is an open invitation for everyone to contribute–please feel free to reach out to other community members, either on the thread or via DM, to continue the discussion!
Register here to get a reminder and the link resend an hour before the event: https://tell.edgeryders.eu/15532
We will ask them how they think the original vision for the smart city has changed
You ask them your question!