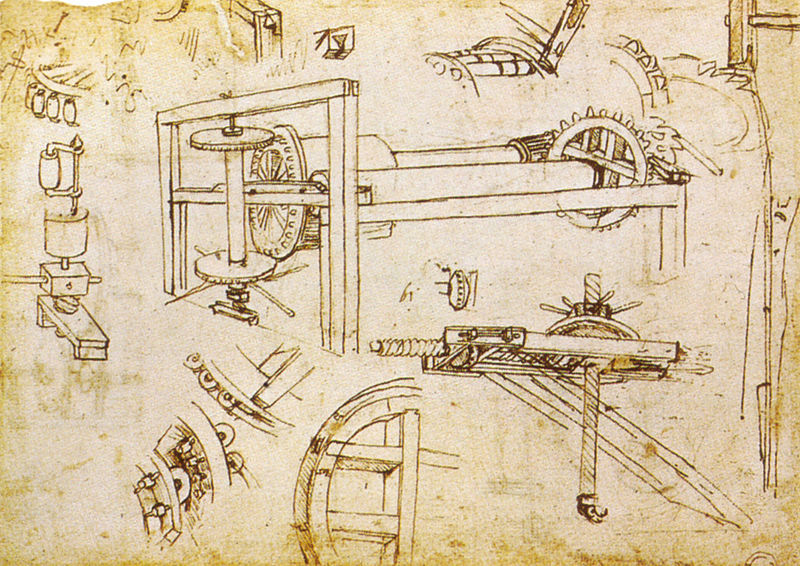 November 22, 2019 → Novembar 22, 2019
Time: 17h30 - 20h30
Location: 21220 Bečej, Serbia, Ulica Braće Tan 5-7. http://www.than.rs/en/
Budget needs: So far 100 euros, venue and drinks
Organisers: @TamaraVuk @jasen_lakic @noemi
Facilitated by: @jasen_lakic
Status: Taking care of speakers and creating collaboration with local stakeholders
How do we stop the brain drain from Serbia?
One of the solutions is creating a suitable environment for empowering youth. The most important resource, from any company or a country, are people. The investors put their money in people and ideas…in human potential, not in companies. Why? Because they know the company will never succeed without a great team. How can we expect to prosper as a country if we do not invest in the members of our society?
That is why we decided the theme of this workshop will be creativity and entrepreneurship. Our focus is on young people: how to we help them fulfill their potential? What kind of support do they really need from us? From parents, from the municipality, school or various organisations working with children, like for example the social care centers? Children with difficulties functioning within standard rules and education might need our help the most.
Our project was born out of that need to create an environment in which youth will flourish, in this case it will be the Becej Creative Hub, which we will present on this workshop.
Format
We are creating a partnership made of individuals and all organisations in Becej who want to contribute to empowering young people and through that improve the quality of life in their community. This workshop and the project we will present during it will be the result of a poll we conduct between teenagers of 3 high schools in Becej. It will be built through their participation as well.
Before workshop: We connected with all 3 schools and few organisations, with goal of creating the needed partnership to and conduct the needed poll within the younger population so we can adapt the project to their needs as much as possible.
Why document everything: The documentation from the discussions are redacted to ensure privacy of participants, then posted on the online discussion space for the festival. This enables us to do a number of things - easily reconnect with people we met across shared/complimentary interests build a high quality report summarising what knowledge has emerged from the discussions
keep everyone informed about new, relevant, opportunities for professional and personal development, follow up events etc
Program:
Introduction, Who are Edgeryders (5 min + 5 min Q&A)
Project "Wellbeing in Serbia": how to use the platform, the importance of our stories and connecting with others (10 min + 5 min Q&A)
Innovator (20 min + 10 min Q&A)
Nenad Čanak (30 min + 15 min Q&A)
Presenting the project "Creative Hub in Becej" (10 min + 10 min Q&A)
Open discussion about the project (until the workshop end)
Who is coming?
To confirm still
Speaker from the association of innovators, Serbia
Prof. Dr. Nikola Čanak
Frequently asked questions
How do I get an invitation/ticket to this workshop?
How is this event being organised?
This event, and the festival it is part of, is coordinated on the edgeryders platform (where you are now) and co-curated through a series of community video calls. We have allocated a collaboratively managed budget for the festival and operate on a solidarity basis. Participants who need some financial support to organise or be able to participate in the festival are eligible provided they contribute towards making it a meaningful and generative experience for all - in the run up to, during and/or after the event. If you would like to join us but are unsure as to how to contribute, don't worry. Create an edgeryders account, then tell us a bit about yourself here and we will guide you along from there.
We @TamaraVuk @jasen_lakic and @noemi are coordinating this event, with http://www.than.rs/sr/, in collaboration with innova.rs, and high schools (not confirmed yet) "Ekonomska Skola Becej", "Gimnazija Becej", "Tehnicka skola Becej". Some people have been specially invited as guests because the work they are doing right now and their expertise will help ensure that the discussion is based on case studies, credible data and hands on experience.
How is this all financed?
This project has received funding from the European Union's Horizon 2020 research and innovation programme under grant agreement No 822682.
POPREBEL_V01_BrightBlue.jpg4103×878 259 KB
Does getting involved mean I endorse the funders views or actions?
No. What you are doing is contributing to an open consultation on the topic of how to build a next generation of internet infrastructure, technologies, business models etc that promotes the wellbeing of humans and the natural environment. The consultation methodology is designed in such a way as to allow for diversity of views, premises, disciplines, themes and contexts. We employ open notebook science principles and the results will be presented in the form of a research report accessible to everyone after the event. You can follow the process, review the methodology and open source tech we are using and engage directly with the research and coordination team here: https://edgeryders.eu/c/ioh/workspace
What is the code of conduct?
The Edgeryders online platform technology and activities are intended for people to cooperate within and across projects trying to build a better world. The word "better" has here a fairly broad range of meaning. These Community Guidelines are here to help you understand what it means to be a member of Edgeryders. Don't forget that your use of Edgeryders is subject to these Community Guidelines and our Terms of Service.
What happens with my data?
You can read about our Terms of Use and Privacy Policy here. Also:
Regulation (EU) 2016/679 of the European Parliament and of the Council of 27 April 2016 on the protection of natural persons with regard to the processing of personal data and on the free movement of such data, and repealing Directive 95/46/EC (General Data Protection Regulation) (Text with EEA relevance)
Directive 95/46/EC of the European Parliament and of the Council of 24 October 1995 on the protection of individuals with regard to the processing of personal data and on the free movement of such data
Handbook on European Data Protection directive