How to make the most out of your session
Dear presenter, workshop facilitator,
We like to think of #OpenVillage Festival as a collaboration engine. For three days we come together to make sense of what our work means for groups and communities' well being, to figure out how to build and adapt ways of being and working together.
The role of each of you as session leaders, is to gently steer the conversation towards common aspirations and how we can collaborate around further insights and collective action. We aim to move away from panels of experts and 'knowledge transaction' to more generative ways of spending our time together that build on the expertise you bring and draw out experience from those attending.
Structure it
Keep an eye on the final program to make sure the scheduling and time for your session work.
You own your time, but you are responsible for other people's time - for which we recommend you create a good balance between presentation and opening up for discussion. Give thought to how your session might work with different numbers of participants, especially when there are two other sessions being offered. How could you adapt your session to cope with low numbers or being over subscribed? Note that people vote with their feet: they will join the session on the spot.
Connect with a curator
Frank @woodbinehealth, @gehan, @winnieponcelet are open to hearing your reflections before and after the session. If you don't have a plan for how you would like to break up the time you have - we're happy to support you to create one. We can also help you summarize your conversations to the larger group, and continue the conversations after.
Documentation Documentation Documentation
Sharing information and knowledge is what made OpenVillage possible, as well as any collaboration across our domains and countries. It is deeply ingrained in our culture and we ask everyone to be generous and do the following:
1. Session Notes: in the beginning of the session, ask someone in the room to document what is being discussed. Make sure they upload the notes online, here: https://edgeryders.eu/c/festival
2. Contribute to harvesting: a team of participants are thinking deeply about ways to collect and make sense of our collective conversation and the patterns that emerge. We might ask you to offer a short interview, or share thoughts with the bigger group at the end of the day, or fill out sheets onsite.
3. Twitter is a great way for people to take notes on the fly during sessions and for those who cannot be there to participate. Consider livetweeting from the session using #openvillage.
4. Synthetise your reflections in a blog post: The most thoughtful and generous thing you can do if you attended an edgeryders event is to write about it and post it here on the platform. Don't worry about getting it "right", just let yourself be honest.
##VENUES
Some sessions happen in parallel, in 3 rooms. We will allocate them depending on the interest shown for each proposal on edgeryders.eu, or logistic needs.
If you have specific requirements let your curator know. Note that we will have projectors, chairs, tables which can be moved around, but we need to make do with a do-it-yourself space. Learn more.
Please be mindful of the next session and leave the room 10 minutes before your allocated time.
Enjoy the learning!
Day 1 - La Serre
Main hall (holds 60+, no projectors due to natural light)
Darker room (holds up to 25, good for sessions which need projectors)
The library room (holds up to 18-20, should work for sessions with/without projector)
Day 2, Day 3 - Au Quai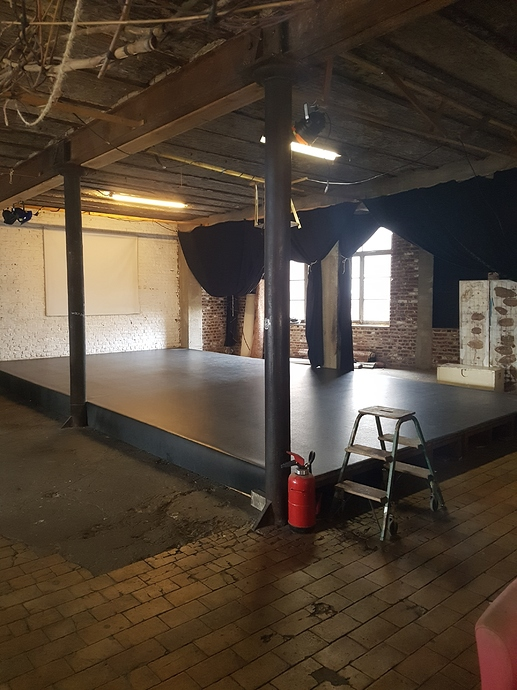 Main hall base level(holds up to 100+, good for projecting; sitting on the floor with cushions, or on chairs)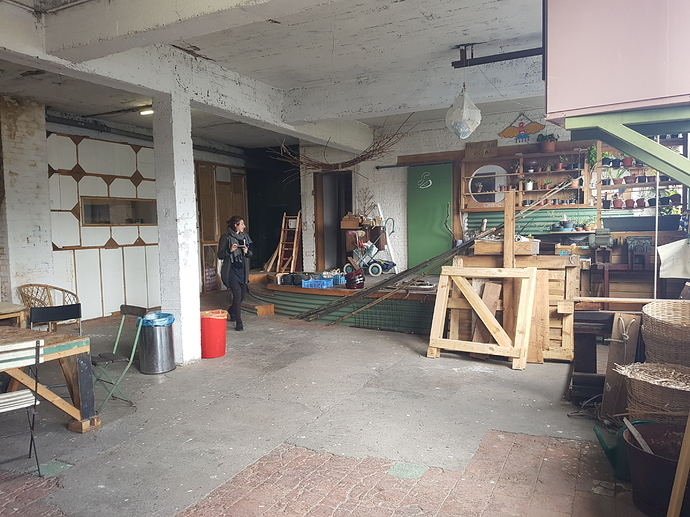 Room 2 upstairs (holds up to 25, no good for projecting; passage space to get to Room 3)
Room 3 upstairs (holds up to 100, good for projecting; shoes off; seating on the floor or on chairs if they are placed on a carpet (available onsite)