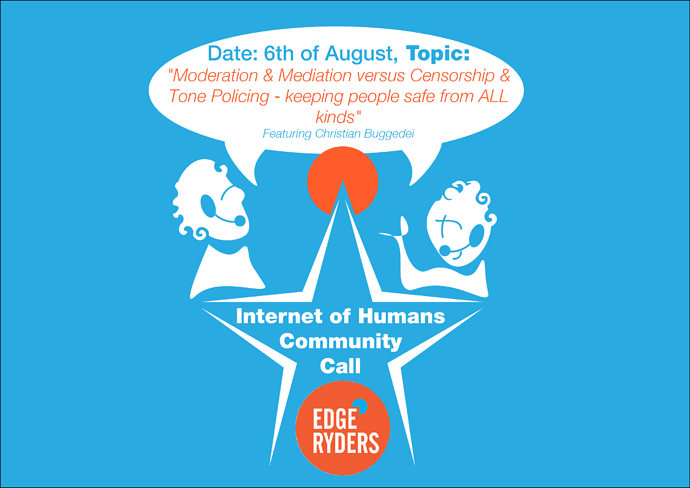 Join us this time on August the 6th 6 PM Brussel time for a community call with amazing edgeryder community member and founder of Darcy @JollyOrc (Christian Buggedei)
This time we will dive into the topic on how to talk and moderate online including difficult topics such as censorship or tone policing.
"Moderation & Mediation versus Censorship & Tone Policing - keeping people safe from ALL kinds".
@JollyOrc created a glossary we to get a taste and a start into the discussion that could be used as a jump-off point:
This topic is very relevant to us here at Edgeryders, many of our members as well as anyone working within the context of building a healthy Next Generation Internet.
We are looking forward to hearing your perspectives and ideas and discuss what is and could be possible or need to be taken in consideration.
Let's communicate well!
FOLLOW THIS LINK to Join the Zoom Meeting
---