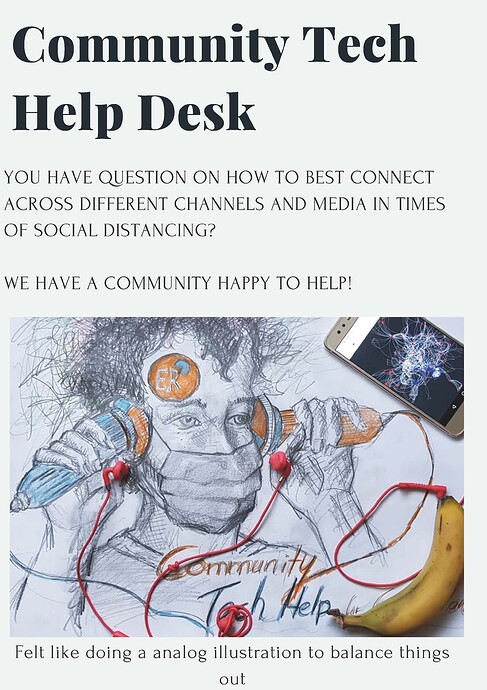 You wonder how to play a game online with your friends?
You need to set up a call with multiple people who do not have access to the internet/use old phone lines?
You want to live stream a theatre performance?
You need to connect 50+ people for an intense webinar?
Right now many are asking questions like that. Our community of technologists and experienced distributed collaborators is a good place to find help.
Tell us what you trying to do, why you want to do it and what you have problems with.
We will help each other as a community :).