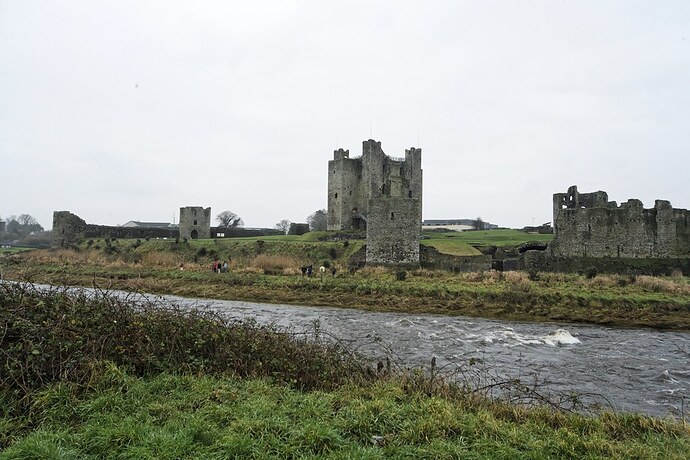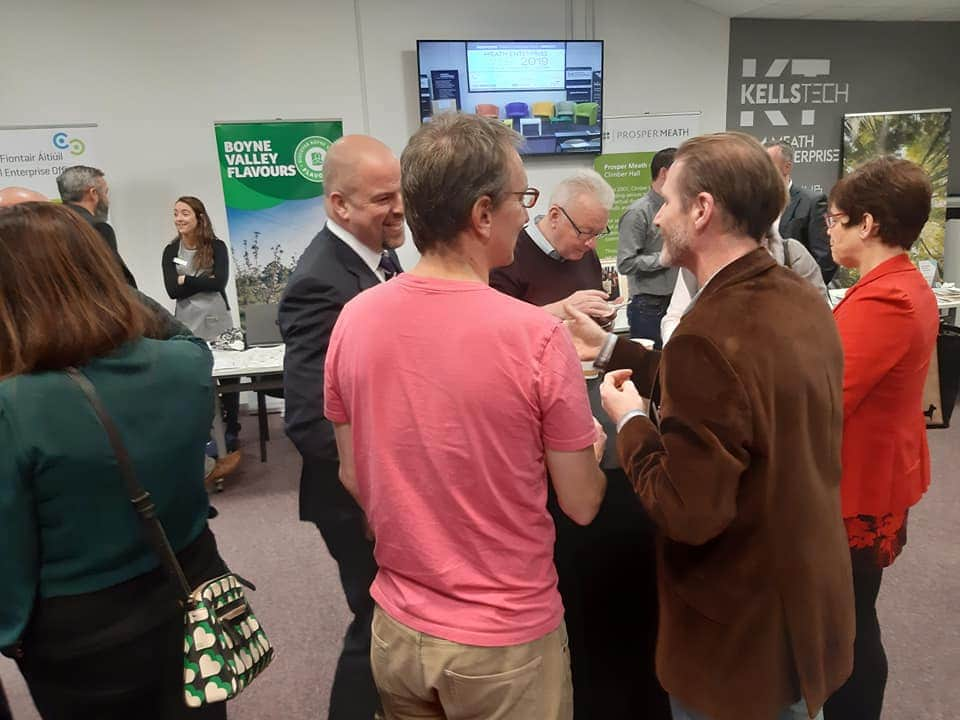 A summary of this post is available here: Gary O'Meara - Chairperson of Ireland's National Association of Community Enterprise Centres (NACEC)
My name is Gary O'Meara. I work for a company or a local government organization called Meath Enterprise which owns a number of facilities and co working spaces of approximately 85,000 square foot in one major town. It's a very large community hub that's very embedded in the community, dealing with and supporting community groups and social enterprises in a big way as well, and local employment.
Our Kells tech hub is slightly smaller, with more of a focus on technology, where we run training programs and acceleration programs to support companies and lots of events. We don't have a major university or a college directly in our region, but we do plenty surrounding them because we're very, very close to government. We build these facilities to use as an outreach for colleges to be able to come and engage with companies on site and vice versa, from commercializing research opportunities to ideas with universities.
We are building a new state of the art smart agri hub as part of the European-wide project on digital innovation hubs and that's a new 30,000 square foot builds in Navan and we're developing some new remote working hubs. Hopefully by q4 2020, we'll have specifically dedicated co working spaces smaller, maybe 20 to 30 desks in different parts of the region. And we're talking to private developers about potential partnerships where we can work alongside private developers potentially, to see how we can facilitate developing new spaces that people can engage with locally and then feed into the larger hubs and the larger networks.
In a voluntary capacity, I'm part of a larger association called the National Association of Community Enterprise Centers in Ireland, community leaders, Enterprise Center managers, college incubators, local government-owned incubators, private owned incubators, some charity some not for profits. NACEC is the umbrella organization that tries to oversee and coordinate where possible. We've developed a whole new strategy and strategic plan for the next few years, which is now government funded, to build a proper structure in terms of quality standards for the network, in terms of the facilities themselves, and the services that we can provide to our tenants and to the wider region, how we can connect companies with other ecosystems in other regions or other countries.
The bulk of my work through COVID, as you can probably imagine, has been on the NACEC side, shutting down or closing or limiting what we do locally. On a national level, the challenges facing different hubs as a result of COVID, and thus their attendance and our clients and our projects has been fairly immense. We're in the process of developing a national action and recovery plan in partnership with government and major agencies to help address a lot of these challenges presented by COVID. Short term, that's reconfiguring spaces and bringing in new technology into hubs to support hubs and support our clients but also then the medium to longer term opportunities in terms of future work, flexible work in blended working, remote working.
We developed a new strategic plan for NACEC and launched that with the ministers as part of the OECD's launch of the SME and entrepreneurship policy reports back in October 2019. COVID has certainly accelerated the need for quality standards, accelerated the need for technology, adoption and digitization of these hubs and how they operate.
In terms of climate change and other things. COVID has just presented these opportunities to all of us, in terms of regional development or community enterprise development across the country, and black spots for employment. We can work with these remote workers, bringing them into local community hubs and try and drive activity back into communities where people not just work in local hubs and interact, engage and help one another. It provides a solution not just for work life balance and everything else community development, but also potentially the environment.
Our local hubs in County Meath were quite more old fashioned and own-door access and co working and large tenants and lots of events, but over the past couple of years, we put in a lot of technology. On the other hand, we can manage the Kells tech hub remotely from our phones. Having that technology in Kells helped because our centers never shut down completely.
Like everybody else in the world, we're Zoomed out, and we're on Microsoft Teams and Zoom every day, and we're running events and webinars like everybody else, more than we ever did. Personally, I think face to face interaction is great for creativity and innovation, so finding a blended approach to kind of online and offline in terms of how we train, how we network, interact or run our events is certainly focus going forward.
Mighty Networks is a closed network platform that we can invite people to, like a social media platform, where people interact, call, message, on app on their phone. So you get notifications like you would on LinkedIn, or Facebook, and they share content, and we can put up templates and lots of information to help other centers. It's been an amazing communication tool, actually, during the crisis. It's like a social media ongoing conversation that just evolves and happens every single day.
Another thing Mighty Networks allows (and we haven't gone there yet) is the ability to run training programs through webinar or various technologies that they use and monetize that training. The training element and the events side of Mighty Networks is what we're really interested in in the future.
The problem with NACEC was that as a national body or a national association that was not reflected at a national level. So a lot of that grace, technology and information and learning wasn't being transferred in a balanced or structured way across the entire network. The purpose of the strategy was really to try and fix that and create a national body that could be a professional association, a legal entity, with a strong budget and a full time team, which we will have in the coming months.
Everyone is embracing technology such as Zoom now out of necessity. A lot of us are not remote working by choice, preferring the structure of office work, or not having access to quality broadband or the children in the house. But now people that have never done online meetings or use Skype, all of a sudden they're totally interacting and loving the technology and actually enjoying working remotely. If they're at home, it's the isolation and it's everything else that becomes an issue if it's for too long. And that's where the blended approach comes in.
We have local tenants in our Navan hub that do a lot of woodworking type, artisan woodwork, kind of very bespoke products with wood, and they have CNC machinery and we needed perspex screens. We used them to make all these screens for our desks and in between our meeting tables and everything else. So we use some of our local companies to create products and everything that could make our home safer.
We're looking at various types of technologies in Kells that we can add to what we already have. A lot of people through the pandemic are realizing they can actually work remotely, but maybe broadband is an issue, or isolation or maybe they want to interact with people in a blended approach. So we've looked at the possibility of working with some partners to create small hubs that will accommodate 15 or 20 desks initially with social distancing guidelines in place. As those guidelines ease, we may be able to accommodate more desks, and we'll need to have cameras so that we can monitor and control and keep everybody safe. But certainly, the appetite for this type of a service seems to be there.
But how do we create platforms in the cloud, where people then within these hubs can interact and engage? We're going to look at engaging with a couple of startup companies that have come to work our region to see how can we make the co working experience more seamless, but online and in the cloud. So whether they go to the home office or stay at home, it looks the same because all their interaction, all their information is in the cloud.
We work very closely with Maynooth University as well as the Dublin colleges, taking graduates and interns, and we would have students working on different projects for companies. We will put together a cluster of companies on a particular project, and bring cPhDs or students or graduates in to work on these projects with those companies, which is great for the colleges, because it gives that hands on experience for a lot of their students. We take year four students or higher so that they can add real value to the company and it doesn't waste anybody's time.
As we build our clusters and our innovation districts, the universities would have their own onsite incubators, and a lot of those would be members of NACEC. The challenge of educating, training and developing that mix of hubs and incubators is quite big, but when spoke to MIT to find out if there was a quality standards framework anywhere in the world for incubators and enterprise hubs, they weren't aware of them.
So we're looking at developing a quality standards framework where we can measure activity and measure progress with our local Quality Standards Association, who represent ISO in Ireland. There will be a certain level of training and understanding you need to get to that to get that quality stamp, and that approval mark. Our quality standards framework will need to deal with all of these issues of digitization and climate change because that is at the very very heart of how co working or incubation or acceleration is going to drive community or regional development in any way, shape or form, in a structured and sustainable and balanced way in the future.
Immediately the biggest challenges are financial resources. 33% have tenants have gone out of business permanently. For the tenants that are left or new tenants, it is important that we have capability for people to work virtually, or meet or train or interact kind of virtually or online. So the big challenge for hubs for the entire sector at the minute is in terms of embracing potentially new technology or is open and stay alive, stay relevant, and make sure that they can support their tenants who can't afford to pay rent, or adapt what they're doing or are in the process of trying to do that and just need more time. Hubs need to carry that weight, even if they can't pay.
The reason we conducted this national survey of the impact COVID has had on the national hub sector was to assess those major financial challenges that these hubs are experiencing and try and put a proposal to government to put some sort of a grand scheme or funding mechanism in place to support these hubs keeping the doors open reconfiguring their spaces, creating additional spaces to accommodate the new remote workers or co workers that may need to use the facilities in the future and helping existing companies and startups survive the next few months, so that they're still there in the future. Hubs certainly cannot carry that weight on their own. There will need to be government intervention of some sort.
We're developing a new action plan that accelerates a lot of what's in that strategic plan, but adapts it and tailors it to fit the current environment. We've probably seen three years worth of movement in terms of digitizing hubs in the space of three months. If there is an appetite by governments and the larger corporates and the larger multinationals to try and make sure we stay on this road in some way, shape, or form, I think that will help hubs. The quality standards framework then becomes a mechanism for measuring and building and driving that kind of regional development piece into the future, which is going to benefit everybody and makes it easier for government to allocate resources and funding in different parts of the country or to different sectors. In the past, we've probably been more disconnected than connected. And I think COVID has helped connect an awful lot of us together much more. And technology can help.
---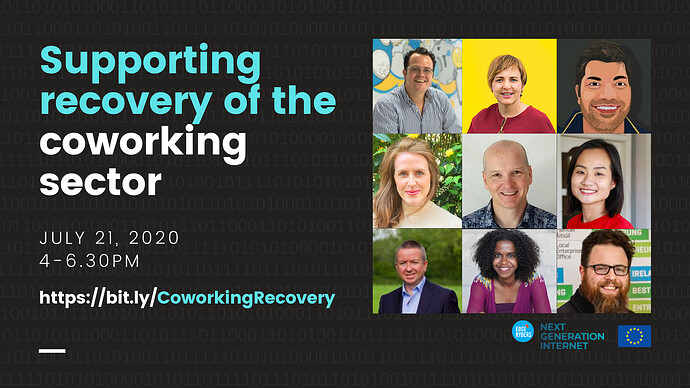 Meet Gary at our event on 21/7. Registration is free of charge. To get your ticket, just post a thoughtful comment here to help drive the thinking and learning forward and we will send you the access code. Did you sign up via eventbrite? We ask that you too contribute to the conversation here ahead of the event to ensure everyone is on the same page, better networking etc. More info.