This is first a question: should we collect, design and print nice graphics for the event? The only reason we would do it is to encourage people connecting with each other easier. We could use FuckUp Bios so that it's genuine and not the boring conference stuff. It always comes down to deciding to put some effort into this. Otherwise we stay digital and it's fine. No pressure

The more expensive option (need to check costs!): 1 booklet with everyone's info to be distributed to all participants
The cheaper option (just an idea): 1-2 bio cards per person to be hung at the check in. Each participants skims through those, chooses another person's card(s) and is invited to interview that person by the end of the event. This helps real bonding and documentation altogether!
Design wise, just to give you an idea, here's what we used previously:
For LOTE1 (see the full work by Malica Worms)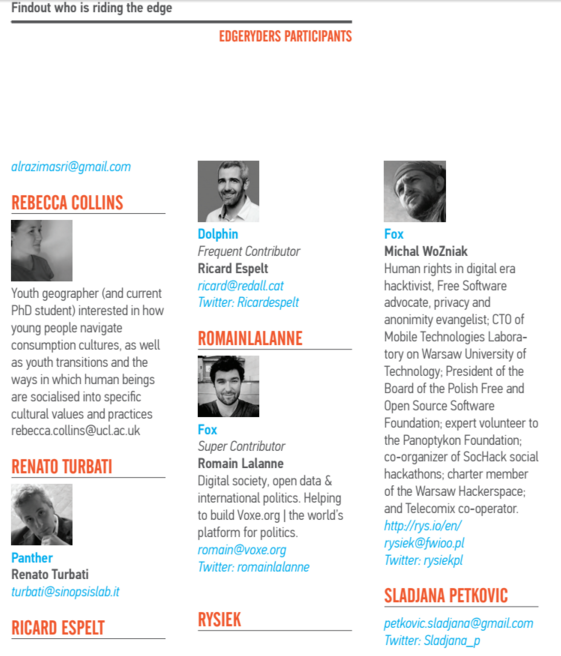 For LOTE4 (@Nadia has the designs)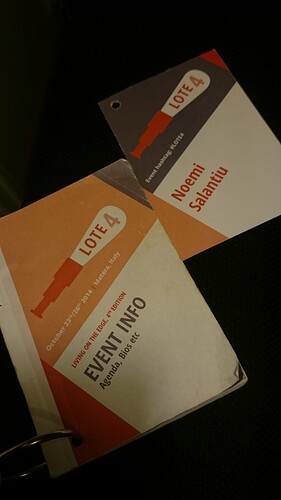 More resource files:
Thoughts?