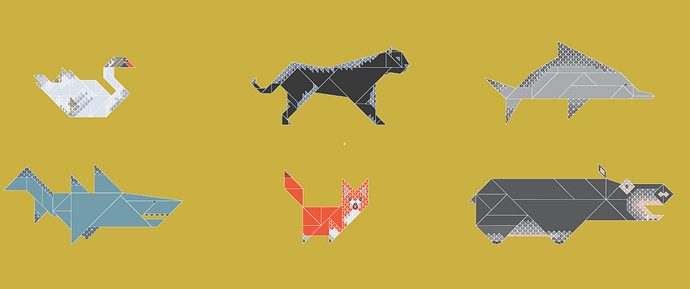 [This template is based on the one our fabulous Future Makers team in Nepal made here. Replace above header image with one that has FutureMakers and Edgeryders Logos as well as "Future Makers Challenge" in it. See this image as reference]
##Who should participate, and how can you?
If communicating your work in ways that engage others in supporting it is something important to you, this is a perfect platform for you. Unleash your knowledge, share your experiences and discuss your challenges with a community which takes them seriously!
We want you to express yourself in whichever form, length and language you feel you can do it best. We welcome anything from articles and poems to photographs and videos etc… The more diverse the ideas and submissions we get, the more invigorating will it be to discuss them together!
##What's in it for you?
We have designed this challenge as an experience that rewards you for your creativity and openness:
Everyone will post their submission on the edgeryders.eu platform, and then we will work together to raise publicity for each submission.

Edgeryders is a great online community where you will meet like-minded people from all over the world. Your submissions will boost discussions with them, and this way your knowledge can be improved, or attract skilled collaborators with whom to take your work to the next level or realise new ideas. We have seen it happen many times in different parts of the world.

The best 14 submissions will be included in a digital & print book. This book will also take part in [depends], because we will make sure to get it into the hands of influential figures and passionate readers.

And we also have contributor rewards of course – see Future Makers rewards for the best submissions, and for "Great Debate Awards" which go to those authors who stir the richest dialogue in the comments to their submissions. So make sure your friends know of your contribution
##What's the topic?
Based on observation of many attempts to engage support for innovative work, a recurring obstacle seems to be making the connection between projects/ efforts to tackle challenges at a micro-scale, and larger problems that would be supporters are faced with. This work of building a narrative bridge requires collective intelligence as the challenges we face are far too difficult for any one person or small group of people to tackle alone. The second reason for trying to do this in a participatory manner is that gaining a shared understanding of issues is a key enabler for building shared solutions together as communities and societies.
Let's be creative about how our individual projects and work can work together to make a bright future happen for [ add name of your country here]! Many people are doing a great job already, but there is a lot left to do for all of us

So we invite you to submit your thoughts about how can we organize ourselves for progress in [add name of country here]? This is a broad topic, so you can focus on one or some aspects. Feel inspired – but not limited – by the following questions:
Who are people who get good things done in [ad name of Country here] (people running good projects)?

What can others learn about [add name of Country here] by getting to know their work?

How can we build and support new collaborations between these and other people doing good work? Aspects to discuss include current challenges they are facing and how they could be solved together…

How can [add name of Country here] 's social innovators and creative problem solvers stick together and work on other issues? How can they organize themselves to not be compromised by struggles over money?

How can we continue to practice the unity that many showed after [add important event in country here], helping without regard for gender, religion, ethnicity or social class?
##How to submit your contribution?
Go to the edgeryders.eu Future Makers Global page and click "Create a Post".

Copy in your content, and add your title. Careful: Don't lose your content just because Internet fails you when you submit So better write and save your content on your computer first, then copy & paste it into the form.

Add the challenge hashtag #FMCG at the end of the title, to let us know this is a submission for the challenge.

Click "Save" at the bottom.
See our users manual on how to add photos and how to add videos. You can edit your entry after submitting it. We will only consider the version that will be online when the deadline passes.
##Which conditions apply for submitting? Which criteria apply for judging?
Most of this is self-evident, but here are all the details:
But you can integrate content by others. You can integrate work by others if you have the permission and clearly mark third-party content by giving credits to the original authors. For example, Creative Commons licensed sound clips, photos or quotes.

Group submissions are welcome. Of course, all contributing authors must agree to participate.

International submissions are welcome, too! If by chance somebody outside Nepal sees the challenge and has ideas to share about Nepal, welcome It will be an interesting contribution to the dialogue.

You submit under a Creative Commons licence. Like all content on edgeryders.eu, your submission are made using a Creative Commons Attribution 3.0 licence. This means we and others can publish and share your work if we give proper credits to you as the author. See here for the details.

Judging criteria. We value both the content you treat in your submission (significance of your topic, depth and quality of your ideas) and the way you treat that content (Is it expressive, engaging, clear and creative content?). For the "Great Debate Award" category, we value number and length of third-party comments and the quality of thoughts they express.

Jury. The jury is comprised of the Future Makers Global team (Alberto, Anna, Driss, Hegazy, Inge, Mikhail, Natalie, Nadia, Noemi and [add your name here]). Jury decisions are fair and final

More questions? For further Information and questions, you are welcome to write to the team (nadia@edgeryders.eu or noemi@edgeryders.eu). Or drop us a message on the Edgeryders Facebook page.
##Quick Facts Summary
Challenge opens for submissions. 10 July 2015

Challenge closes for submissions. 10 August 2015 at 12pm (midnight)

Announcement of winners. 30 August 2015 by e-mail

Final Event and prize distribution. 30 September 2015

Prizes. 7 x Reward prizes for the best submissions. 7 x Reward prizes for the submissions generating the best discussion.