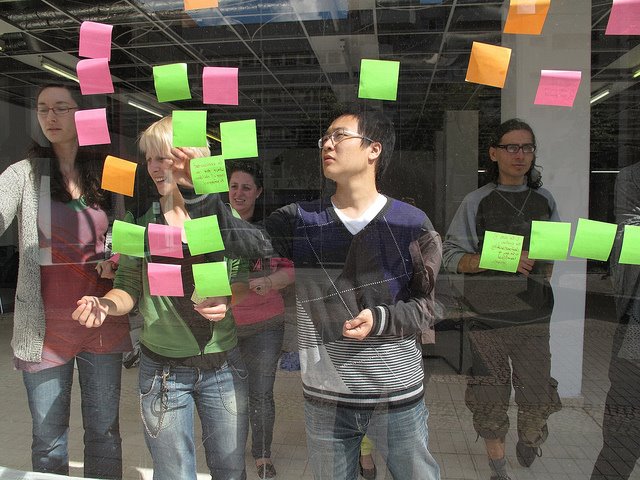 An opportunity to showcase your project, uncover points of pain and hack* it with a global community of peers..
*hacks = quick experiments, creative solutions, constrained resources
"Smart swarms" of citizens, loosely connected to each other with no command structure, are achieving incredible results around creating employment opportunities, social inclusion initiatives, and artefacts around raw data. In this webinar we learn how to think about these initiatives in terms of networks and connectivity.
Are you
a lone-wolf citizen innovator pushing through to make [Country] better?
looking to invest in people working on amazing initiatives?
tired of running alone?
Want to
meet other changemakers in your own [Country]?
identify shareable resources for your project?
get some fuel from young people in other parts of the world who have figured some stuff out?
Come find your pack!
Bring your own project: we will analyse it together. Is it driven by one or very few committed people? Is is widely participated by very many people? A little bit of both? Are participants structurally similar or are they very different socially and economically? All these different situation correspond to network configurations. We will try together to think about your project case as a network, and try to come up with ideas for how to move it forward. If you want your project to be featured, submit it as your online interview contribution to the Future Makers Challenge!
Agenda
Networks: an introduction for the social innovator. With Alberto Cottica, Research Director at Edgeryders (30 mins)
Presenting featured projects as networks. With (Name of local engagement manager) and [add proper names and titles of project representatives]. (30 minutes)
Questions and Answers. Representatives of featured projects pose their own questions or calls for action/advice to the audience for discussion(60 minutes).
Registration
Participation in the webinar is not free of charge, but tickets cannot be bought for money. To ensure every participant is prepared and the discussion holds a high level we ask every participant to read and share their reflections on three case studies. It's easy:
Create an account on edgeryders.eu.
Go to the edgeryders.eu Future Makers Global discussion group and read some of the stories
Leave thoughtful comments to the stories you resonate with, remember to click "Save" at the bottom.
Once you have reviewed three case studies (left comments on three stories) we will send you a ticket with your access code for the webinar.
Date: 2015-09-30 16:00:00 - 2015-09-30 18:00:00, Europe/Brussels Time.