So here we continue thinking out loud about possible houses in Egypt but with some Imagination as @m_tantawy likes to put it … @m_tantawy had already taken the initiative to suggest existing places that are already functioning and can rented directly with minimal site developments efforts. Here we can brainstorm about places that are creative and need to be worked on to get them to reality…
Felfela, Hurghada
I will start with my second favorite spot (after my bed) in Hurghada. The site is a semi-abandoned complex of a former restraunt (that was really good) and some chalets overlooking an abandoned beach. So my idea is the house can consist of two chalets for residents (males and females) and the restaurant for the workplace.
Here are some photos from google earth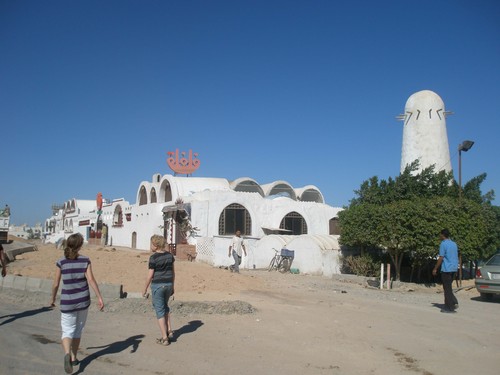 the restraunt building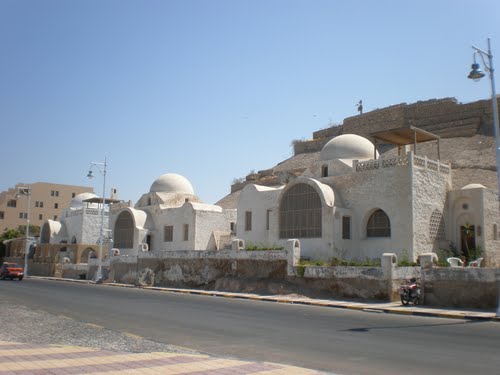 the chalets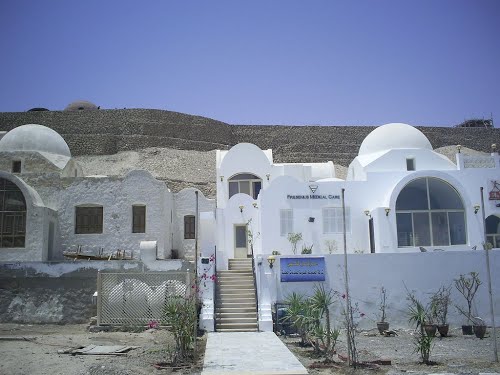 one or two chalets are already rented to a healthcare company and another business so I guess it's not impossible to rent them (they need some refurbishment though)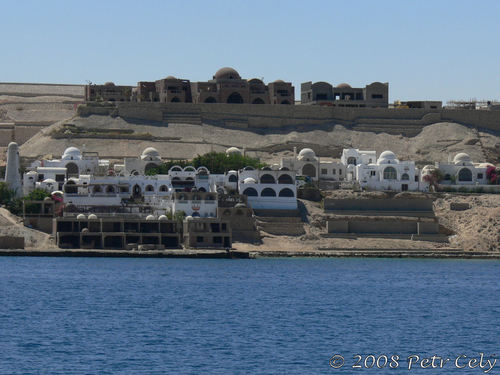 The site from the sea-side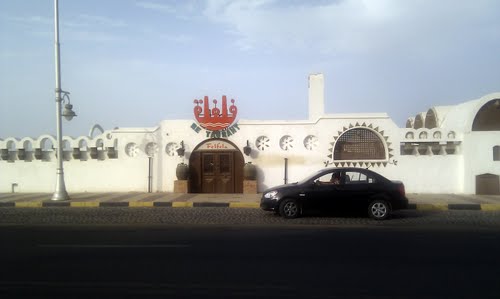 the facade of the restaurant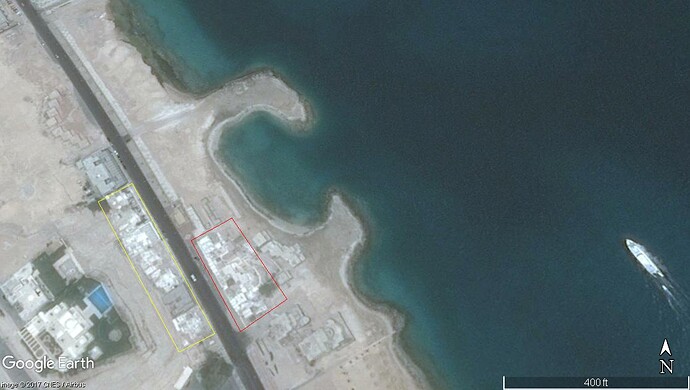 the red polygon marks the restaurant and the yellow marks five or six chalets across the street. the beach over there is abandoned, rumors say it was sold for an investor but till now people go there as it's the only "free" entry beach in Hurghada (through the broken gate).
I don't know why it's abandoned for years now… it was a landmark during Hurghada golden years of tourism…
Pros:
the site is a favorite spot for locals and tourists and it has a place in the collective memory of the city residents.
Room for work, living and leisure.
not so centralized and not so detached from local communities.
Hurghada, being a touristic city, is foreigners friendly city and locals and the officials welcome that diverse presence.
there's a start-up scene moving from Cairo to a South Hurghada (in sahl Hashish) and North Hurghada (in El Gouna) but often separated from the local communities in Hurghada. Having a presence in the city can potentially grow an engagement network of these initiatives and the locals.
Cons:
possible complications in renting or leicincing (I guess it's a dream site for many but had been abandoned for many many years).
Hurghada is the fastest growing city in terms of building development (real-estate) and a shrinking city in terms of population because of the tourism crisis… many foreigners and Egyptians from other cities are abandoning Hurghada after the loss of their businesses so the city is facing a hard socio-economic situation.
Thoughts and other ideas are welcome