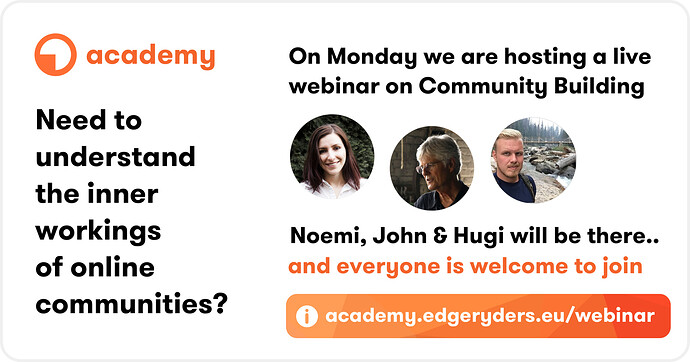 So today is the day we test a new format for sharing what we have learned over the years. A conversational webinar.
To all those who attended, we're curious what did you learn, or found new and interesting?
What did you like the most and what would you improve in the future?
Leave a comment below with any thoughts you have, they mean the world.
Thank you for helping me, @johncoate and @hugi to do it better and serve future community managers! <3