Readymade is a project based on recycling Petroleum products, they described their project as :
" Readymade is providing practical, accessible and affordable design solutions targeting eco-lodges and environmentalists, among many other market segments. Readymade relies on DEcontextualization, namely, changing the function of existing objects and using them in a different context
We are a team of makers who are concerned about the environment, who are solutions oriented; looking for the best way to serve people. The team comes from a background of community development, Technology and design.
We take oil drums and palette wood and convert them into furniture while giving these products more than one function to fit in limited spaces. By developing furniture pieces through combining ready-made material with smart design, Value and art to end up with creative and unexpected designs."
In my point of view, Readymade is more than a project, it's a movement towards the change of the Egyptian's mindset and trying to reduce the pollution and the impacts of Climate Change that caused by the Petroleum products itself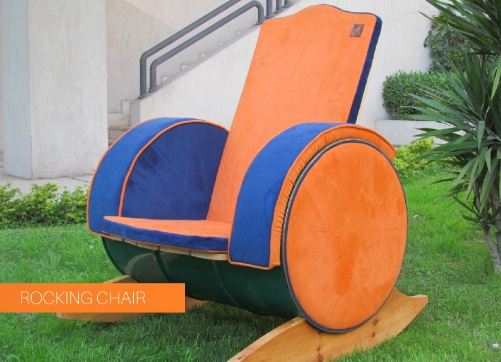 you can find their work here : http://www.readymade-eg.com/