Hello !
Here is Haykel, participant in Hack 4 Environment Medenine.
I'm Introducing our team under the name of "ArTech" !
Haykel BOUTABBA : Student at the Higher Institute of Informatics of Medenine, 21 Y.O. I'm graduating this year. @haykel
Amira DHAOUI: Student at the same Institue, 22 Y.O. and she's in her first year in Master Degree. @amira
Hadir BOUTABBA : Student at the same Institute, 19 Y.O. and this is her first year at college. @hadir
ArTech Team worked on solving a plenty of problems instead of one lonely problem responding to six from the Goals set by the rules of the Hackathon and achieving some others set by the UN !
The main problem : Waste of recyclable products
Our solution :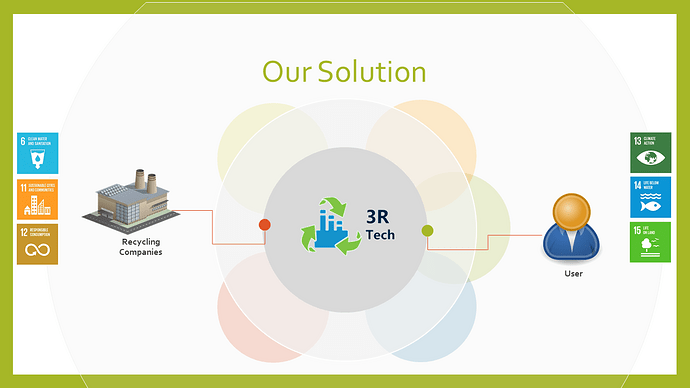 Link to our Drive Folder : Click Here to go to Drive
Link to the Youtube Video : Click here
We want to thank @Yosser for hosting this Hackathon in Medenine and giving the opportunity to us as to creative teams to develop their ideas