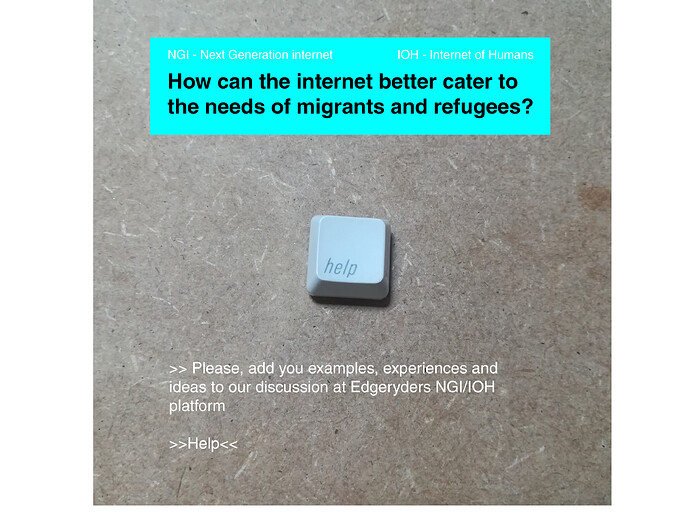 (image by Maria Euler)
Hi, Edgeryders community! As a linguistic anthropologist working with newly arrived migrants and refugees in Germany, I have heard a lot from my informants about the ways in which their internet use and needs have changed since leaving their countries of origin.
Many struggled to find sufficient wifi connectivity en route in order to e.g. access navigation apps and services, stay in contact with friends and family members and contact emergency services. Others reported that they did not have sufficient access to legal information (particularly in their first language). Many rely heavily on translation apps which are often not adequate or do not translate from/into their first language.
These are just a few examples of internet-based issues facing current migrants and refugees. What can be done to improve internet-based services, platforms, apps, access to advocacy groups and activists and support forums? How can we think about the private/public divide in this context: how do we ensure quick access, user anonymity and safe networks? What are the responsibilities of content providers? How can individuals ensure that their data is protected?
What is currently being done to make internet-based services better for migrants and refugees and what needs to be done?