Join our community call on August 20, 6PM Brussels time to find out how you can get your ticket for the Edgeryders Festival.
Join the call with this link: https://zoom.us/j/592769960
The Edgeryders Festival is a program of activities that take place in multiple cities in Europe. Tickets are not free of charge, but they cannot be bought for money. You can only get a ticket by working with the other participants to make it a great experience for everyone involved. Join this call if you'd like to be part of it.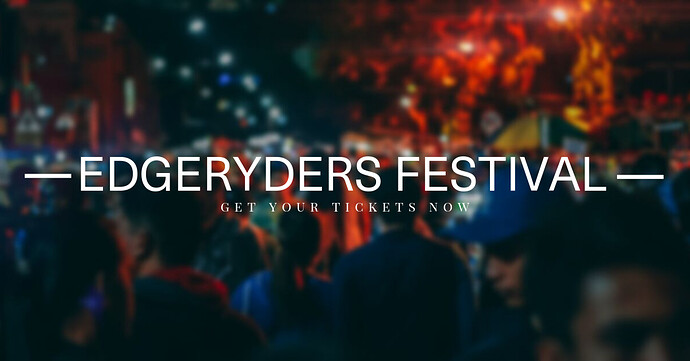 About the festival: The Edgeryders festival is a co-created event, build by participants who work together in different crews.
At the Edgeryders festival you get to see what is happening, and how your own story is part of it.
You will meet people from all over Europe to share our experiences from trying to build good lives for ourselves and people we love. Everyone comes together to exchange experiences, and use the learnings to help us make better decisions. In our professional and personal lives.
Join this call to help shape the festival in a direction that interests you most.
(You can download last year's festival report here ) :