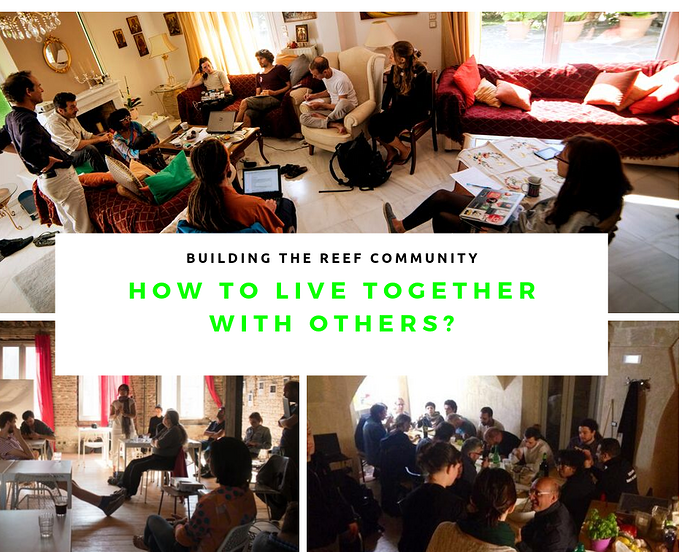 Most of us struggle to find a rental place that doesn't eat away all we earn, or a house not bought with a life's income! Skilled workers, migrants, young families, single moms or dads, retired people, we all deserve better.
Edgeryders is an international community working for social change, with core members and a growing network in Brussels. After several years of thinking about housing and new living spaces, we think we have found a way.
Are you exploring co-housing in the present or future, in a way that suits your personal needs?
Do you dream of ownership and perhaps prosperity, shared with a group of like minded people?
Are you curious about how to live more affordably and ecologically?
On 24 October, people from all walks of life meet to share with one another their dreams and aspirations for better living. Are you one of them?
This workshop is an occasion to meet and share ideas with people who are dreaming of a new lifestyle, and learn about an opportunity for the group to access shared property in the city. We will meet in an informal, social space, an existing co-housing project in Brussels. In a facilitated conversation, participants will share experiences in co-living and think how it can work better for each. After, the group is presented with an opportunity to collectively pursue a new kind of residential space - The Reef (see below).
To ensure each participant benefits from the experience, after the workshop we will assemble the findings from the conversation and present them as a practical recommendation for living in the future. This will enable those who wish to continue together to design their future home in Brussels.
TIME AND PLACE: 18:00 - 21:00 at LaMAB, La Maison à Bruxelles ASBL.
REGISTRATION. Please let us know your interest in the topic by filling in a registration form. Pick one of the two forms below. After you register, wait for our confirmation (number of participants is limited!) The working languages will be English and French.
WHY THIS? WHY NOW? The event is part of Edgeryders effort to build The Reef Community in a series of 3 workshops. The Reef starts in 2019-2020 and it is an open project. We are looking to connect a group of people who contribute to making a new kind of space: a future residential space for the 99%. Currently, The Reef is in the design phase and anyone is welcome to get involved as a workshop contributor, a future inhabitant, or just a supporter! Learn more about The Reef Community here.