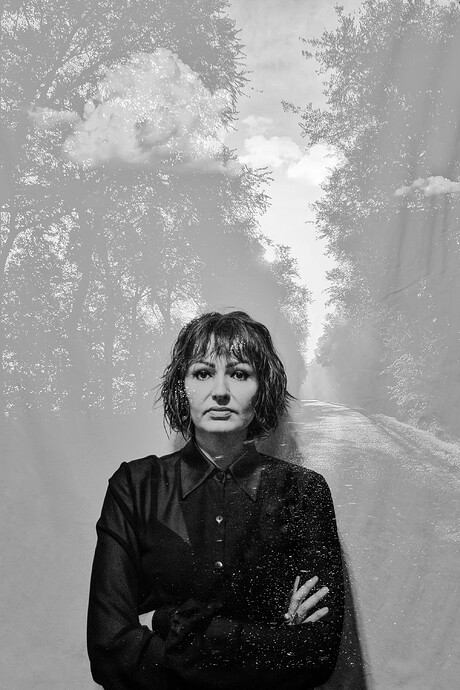 My name is Daliborka Popov. I live in an almost empty village in Vojvodina, in the northern part of Serbia. I would avoid calling my village ''dead'', because I would never call an empty piece of paper a ''dead paper''. Would you? The ''dead village'' phrase is being because the majority of people are moving out from villages, due to unemployment rates, inaccessible resources and non-effective government solutions. Families and young people are migrating to other countries, due primarily to EU friendly citizenship/passport which has been offered from Hungary.
I was born in 1983., to a Serbian father and Hungarian mother, in the village of Milesevo. At the time Milesevo had around 5000 inhabitants. The life was all right as most of the people were harvesting their own land or were employees of the gigantic state-owned firms. The bus lines were frequent and organized. Serbs and Hungarians were living in peace in colorfully painted houses in the wide-open streets. There were two schools full of children. Growing up I was surrounded by the fertile fields, machines and cattle. My family was well situated and my father's first name was almost like a brand, so instead of using my actual name, people referred to me as ''Sava's daughter''. That is probably why I craved to escape and make something on my own. I finished the agricultural high-school in a town nearby and wanted to leave and see something different. I was excited to start my college in Novi Sad. However, my life in the city was not what I thought it would be. I studied English and then transferred to business school. But, something was off. Living in a city, with so many people and tiny apartments, I felt that I didn't belong there. I was a child from a farm, almost 2 meters high, so I wasn't even born to fully blend in.
Things got complicated back home due to the general socio-economic circumstances, so I went back to help obtain the family business. I was working in our agro-pharmacy (shop) as a saleswoman. Seasonal work in the fields had to be done as well. I was a courier, driving 200-300 km a day to deliver goods from our shop. By the way, I drive a car, a van, a tractor and a truck!
Coming from traditional surroundings, I thought that a husband and a child was something I must ''do''. I ended up in a marriage, where I was forbidden to visit my parents and to have social life. I was diagnosed with cancer and had a miscarriage. My husband's family marked me as ''barren''. I suffered a minor breakdown. One day, I just decided to drive back home to my parents' house and told them that I came back - to stay. But the struggles didn't end there. Severely depressed, feeling like a failure and ashamed, I became an alcoholic when I was 28. The financial situation in my family became worse: debts, banks and credits. We went bankrupt. At the same time, my father got very ill. I had to do something. I decided we should cut our expenses, get rid of things which are not essential and sell everything. We sold new machines, tools and vehicles and bought the older versions. We closed the shop and focused on one business and that is cattle. My family started recovering. I sobered up and have never had a drop of alcohol since then. I gave birth to a baby girl who is 6 years old now. I manage the family business and feel like I could do more.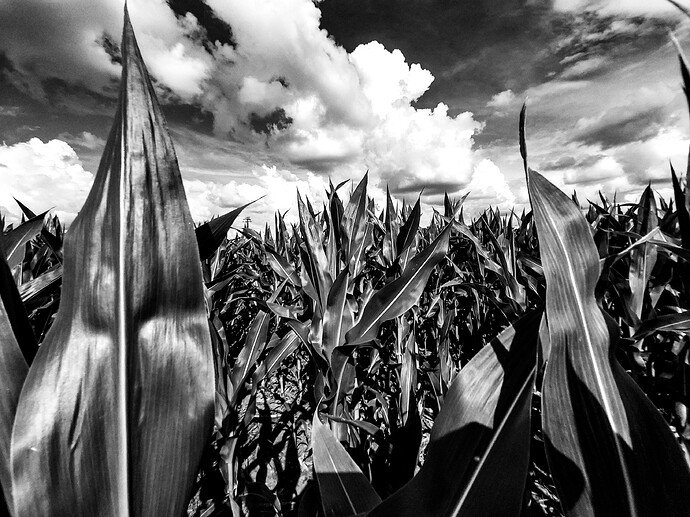 In 2019. there was a job opening for a ''community secretary'' in local government. I've applied and I got the job. The job itself is basically something like the village mayor, plus lots of administration work. I'm faced with all the ongoing problems one community can have. But, what about the future? Today, the village is inhabited mostly by the elders. It has NO ambulance, pharmacy, library, post-office and no banks. No bus lines, just silent streets, empty houses and one closed hotel, as a reminder that someone in Milesevo, once, had a plan.
I talk to my fellow-citizens and try to help, like agency for bits and pieces. If someone needs something from another town, medicines, papers certified, something to pick up, sending documents, looking for a lawyer, going to institutions, consulting about a private matter - I do all of this and more. It comes with the territory. Unlike before, the local community building (which I painted and restored into a modern-looking office) is now a place for villagers to visit frequently. While doing the things I do, I dream and I plan. What an empty piece of paper, from the beginning of my story, does to one's mind is to make it think and create. That closed hotel, which will become a ruin, has its owner living in Canarias, with no intention to come back. We spoke and he is willing to cooperate only if someone would know what to do with his object. Empty houses in the village can be used for different things. They are surrounded by gardens, so maybe an international organic house, where people from big cities and other countries can come, work on a field and produce organic food? Maybe a home for elders or an exotic greenhouse? I have the means for most of my ideas and I have the power of will.
What I don't have is additional support and someone to recognize what can be done in a village like Milesevo. I am raising my daughter here, so I am highly motivated. Maybe she can't enjoy all the privileges of a child living in a city, but she has clean air, a touch of nature and endless playground. She could have more. I would like her to see and learn how opportunities are being made, especially how things can be created by a woman, a peasant, her mom - together with all the good people around her. This years' situation with COVID-19 made hard things even harder for people living in isolated areas. But it also convinced me, more than ever, that the rural areas are unused potential and an empty piece of paper for so many great things to be done.