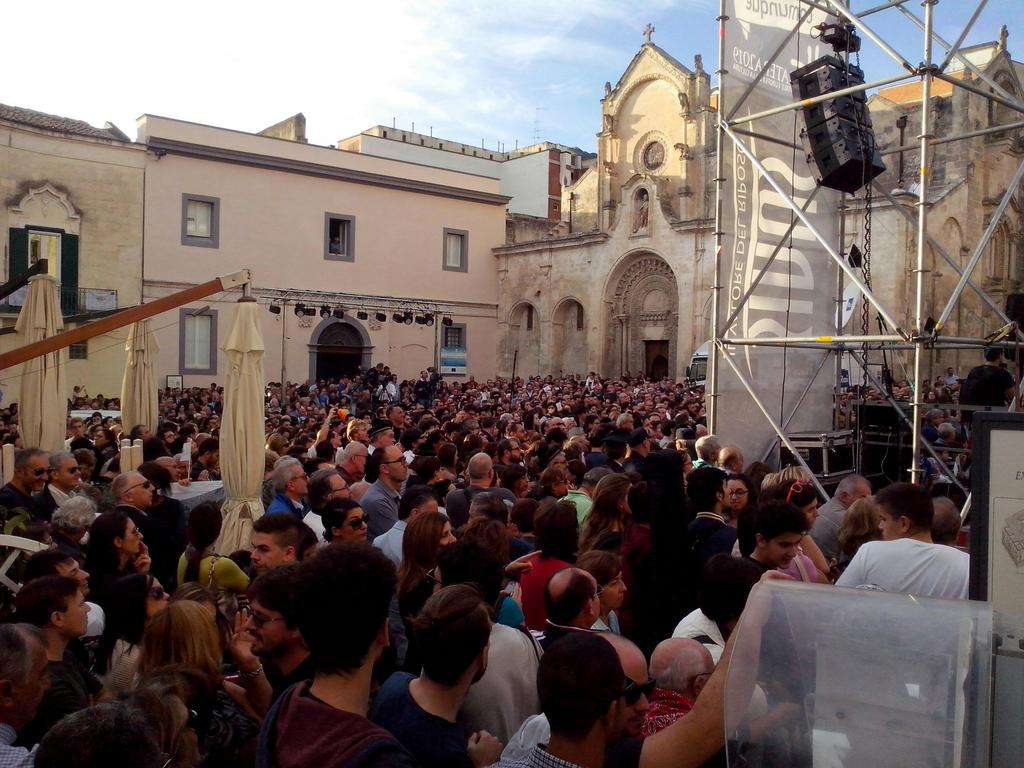 We at Edgeryders central were just reached by the wonderful news that Matera was awarded the title of European City of Culture 2019. We rejoice for our good friends in Matera, who have worked very hard and fully deserve the title – though we fully acknowledge and respect the work of other candidate cities.
Edgeryders has a special relationship with Matera – in fact, we have been doing some work on this candidacy. in 2013 we brought to Matera the world's first unMonastery, dreamed up by some imaginative members of our community; and they welcomed us, not only because they liked the idea but because they thought it would strengthen the European dimension of their candidacy. In 2014, Edgeryders and Comitato Matera joined forces to build a Civic Innovation Network centered in Matera but extending globally; we have been instrumental in bringing what Matera is trying to do to various European networks (especially in the hacker/social innovation/art scenes), and in building international alliances with a view to enabling any citizen to enhance the commons. I personally had the honor to serve in the team of ten people that represented the Matera candidacy during the final interview with the adjudicating panel in Rome, just 24 hours before it made its final decision. I brought to that discussion the voice of bottom-up civic innovators and engaged citizens.
But above all, and even before we got involved with the candidacy, we had been "cultural citizens" of Matera. Living On The Edge 3 – The unPilgrimage, our annual meeting of 2013 happened in Matera; and we are happy and proud to be packing our suitcase to go back to town for Living on The Edge 4 – The Stewardship next week. The journey is just starting!