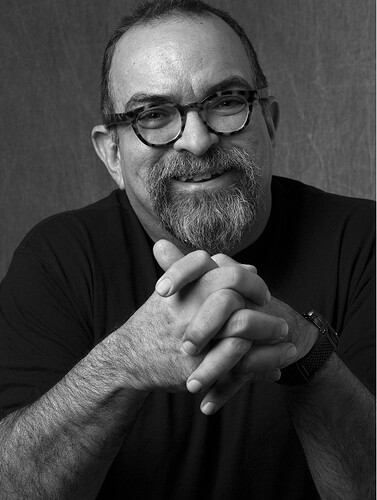 Alberto Rey
#documentary #art #cleanwater #flyfishing #filmmaking #sciencecommunication
Alberto is an Distinguished Professor at the State University of New York in Fredonia, has been the founder and director of a youth fly fishing program for 18 years and is a fly fishing guide. For the past 20 years he has been working on art that tries to reconnect communities to their local bodies of water to become more sensitized to the complex issues that affect them.
During an exhibition on the history and present conditions of the Scajaquada River in Buffalo , New York, I was approached to consider doing a similar project about the Bagmati River that flows through the middle of Kathmandu, Nepal. I was excited about extending my body of work beyond the Western Hemisphere and to working with a culturally diverse community.
The project was a success and resulted in a documentary, a book written in English and Nepali, an exhibition, website and a poster.
The fly fishing program is another way of reconnecting people to their local environment. It has educational and therapeutic benefits. I'm working with youth to get them more engaged with their environment and to instill a sense of stewardship. I also organize a conference on this topic to help educators connect science, art and literature through fly fishing.
At the OpenVillage, I will give a lecture about the Bagmati River Project and a brief overview of the other projects that led up to it. It is an active session with visuals, sound and video. I'd like to open a discussion about the topic afterwards.
We will also do a fly fishing demo with a group of children and participants of OpenVillage. We will combine this with citizen science experiments on water quality and stream biology. This format can be documented and reused by schools who would like to implement a similar project in their curriculum.
Alberto's lecture and demo are part of the Citizen Science track at #OpenVillage. You can get in touch with him and join the conversation here.