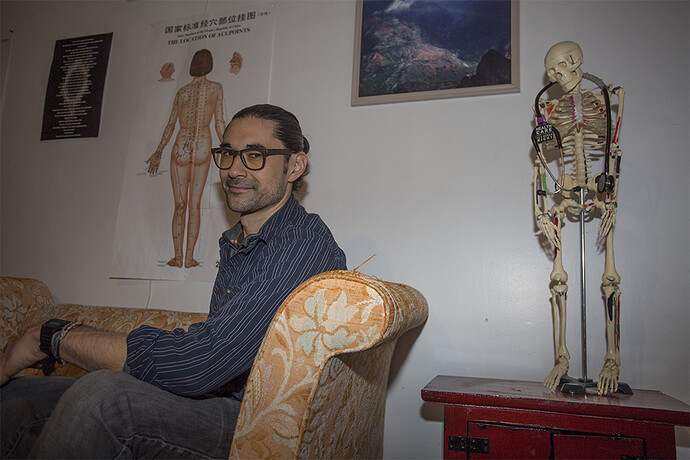 Francis Coughlin, MD
Community Curator and OpenCare Fellow
#collective #health #infrastructure #decentralization #revolutionary #autonomy #mentalhealth #wellbeing
A revolutionary doctor, member in the Woodbine Health Autonomy Resource Center located half an hour outside of Manhattan (Woodbine.nyc). Frank works in a group of circa twenty health professionals and informally trained practitioners running workshops and skill sharing community activities: from learning basic first aid and wound care, to alternative medicine and fitness techniques.
The ambition is to deprofessionalize health so that everyone is able to navigate overwhelming (and oppressive) health systems, reduce system dependency, and regain control over their own health. In the bigger picture, health is intimately tied to food, environment and other social determinants. The Woodbine collective are learning how to achieve physical, mental and collective wellbeing in the City, in a "world that is becoming rapidly untenable". Check out their impressive video made in the aftermath of Occupy!
Frank (aka @Woodbinehealth ) is joining and curating OpenVillage Festival in Brussels, this October. It is a participant built event dedicated to bringing together existing projects into a demo of a new health and social care system powered by open source, community-driven solutions ("opencare"). We are interested in what our peers already already are doing in different parts of the world, and what we can do together.
Are you interested in how to build communal practices and tools to overcome limitations in our health systems? Perhaps you might like to join us?
Learn more about Frank's work and how you could get involved in the OpenVillage Festival here.
Image Credit: maskmagazine.com