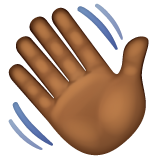 Get to know the community!
Here is where co-creators of Witness get to know one another. Anyone can join - all you need is to create an account for this platform here, and to leave a comment below telling us a little about yourself…
What interests you? What are your background, your skills? Are you planning a specific contribution, and you need help? Are you willing to help others? A fun way to get into a building mindset is to imagine yourself as a social scientist of Witness. The dominant social science in Witness is called aethnography. Aethnographers come in three flavors: theors, who revel in high theory; augurs, applied analysts; and incanters, the doers who make the businesses, government institutions and civil society organizations of Witness run. Which flavor do you feel closest to?