Photo from Edgeryders drinks in Milano last month used courtesy of @Costantino.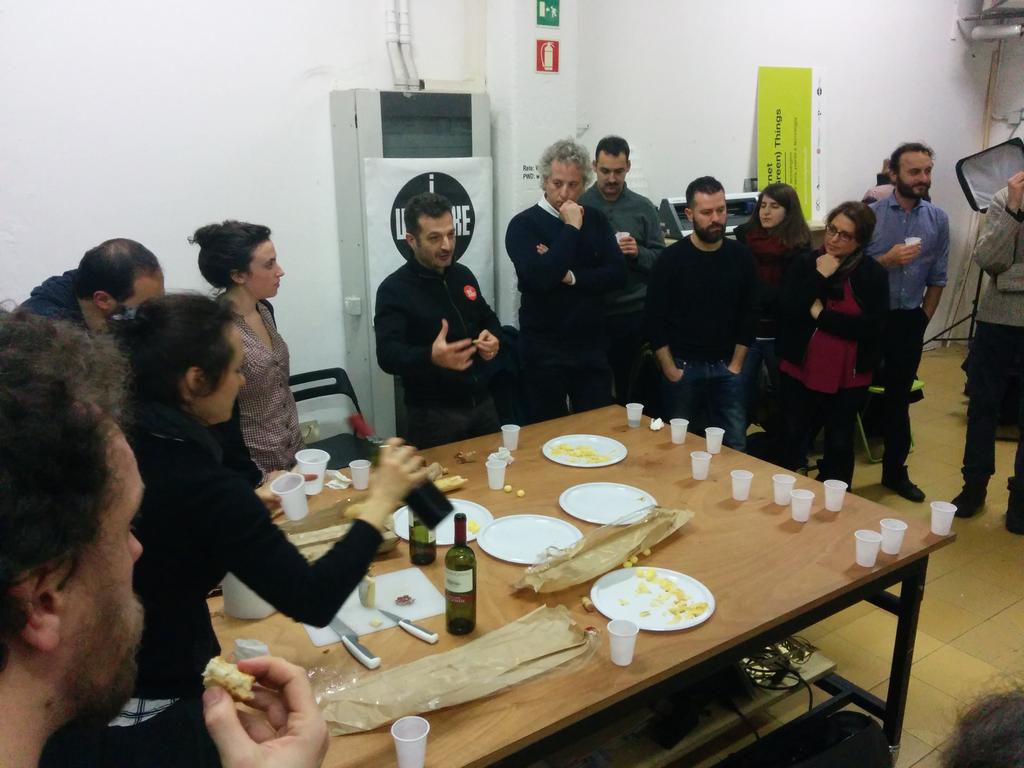 Activities you can get involved in
1. Looking for alternative leaders for nation building: learn why Edgeryders is going to Nepal and how you can be involved, from Matthias here.
Want to help Senait get a pop-up restaurant off the ground and learn to cook delicious Eritrean food in Athens? Check out Jeff's invitation to get involved here.
3. Meet other community members, learn what's happening in the community and ask for help with your own projects during the Weekly Community Call tomorrow at 11:00 CEST on Skype (add edgeryders to your list of contacts so we can add you into the group call). @Adela_Militaru is facilitating this week's Community Call around a key question from last week: ownership of co-created projects (summary here.
Suggested Weekend Reading
The first draft of the Ethnography report on Stewardship is now online, thanks to the efforts of Matt, Inga, Noemi and Alberto. We will be sharing it in shorter pieces over the next few weeks, but for now you can peak in and leave comments/reflections here.
There is a budget of 1500 USD for producing slides summarising what we have learned about stewardship. This budget is to be split between everyone who contributes to building the slides here. If you make approved (by me) edits to the slides or add visual materials (especially photos from LOTE4) you can claim some of this money. Just make sure you add yourself as a co-author so we know who to pay for what. Deadline for edits: 26/4/2015.
Your news and calls for collaboration
If you have news about your work you would like to share, add them in the Community News Calendar here. We will include them in a next newsletter.
If you'd like to host a community call yourself and bounce off ideas with other Edgeryders, let us know and we'll help gather everyone