Leadership
Alberto Cottica, Co-Founder and Research Director

I am an expert on collaborative governance and participation, with proven track record of managing processes of ICT-enabled design and delivery of public policy – and even public services – in collaboration with citizens.
I have firsthand experience in establishing, nurturing and running communities of citizens that work towards common goals, sometimes in alliance with government). I also have a proven track record of driving adoption of innovative practices – and, more importantly, of a practice of openness and transparency in policy delivery – in fairly conservative large organisations, including government agencies. To achieve this, I had to hone my advocacy skills, and use them successfully to build positive narratives that change is possible, and we need not be scared of it.
I study participation through data analysis. That led me to build up substantial skills as a data scientist, and in particular a network scientist, both in business and in academia.
Amelia Hassoun, Lead Ethnographer

An anthropologist with a research focus on the social impacts of digital technologies. Has extensive ethnographic research experience both online and offline, in both public and private sector, focusing on the power of participatory communities to facilitate transparent, efficient solutions to public problems. Has technical experience designing and developing a bespoke patient information website, as well as interviewing community members, gathering and analysing qualitative and quantitative data, and generating ethnographic reports. Currently a doctoral researcher at the Oxford Internet Institute analysing community-based civic technology initiatives, ethnographically examining how community members creatively interact with and rework "smart" urban technologies.
Matthias Ansorg, Co-founder and CTO

Matthias is a computer scientist and technology generalist with a long experience in open source software and hardware development. A social innovator and digital entrepreneur who has studied alternative value measurement and non-monetary economic exchange mechanisms extensively for his award-winning commons funding platform PayCoupons (former Makerfox). Solid expertise in software development, integration and maintenance; has built the
edgeryders.eu
online platform.
Nadia El-Imam, Co-Founder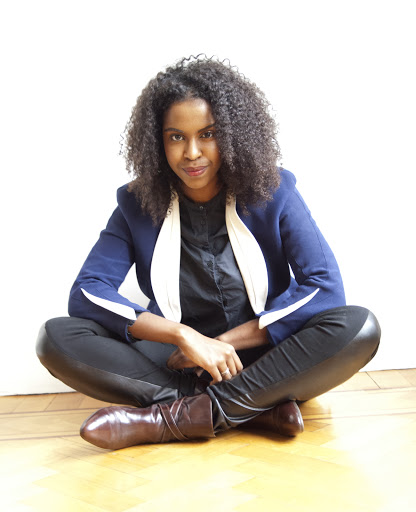 Nadia leads our commercial services and consulting work. In practice this translates into business development and building strategic partnerships. Prior to edgeryders Nadia held business development and creative direction roles in advertising. A designer and engineer by training. Born in Sweden to African parents, raised in Europe and Asia.
Hugi Ásgeirsson, Director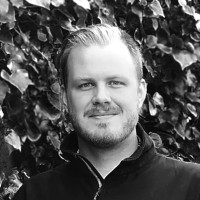 Co-creator of participatory events. Coder of tools for creative communities. Art lover. Occasional nature-dweller. Data-devouring analyst. Graph-enthusiast.
And I like to make decentralised communities tick and tock. Born in Iceland, raised in Sweden, lived in China. Based in Stockholm.
Noemi Salantiu, Co-Founder and Community Manager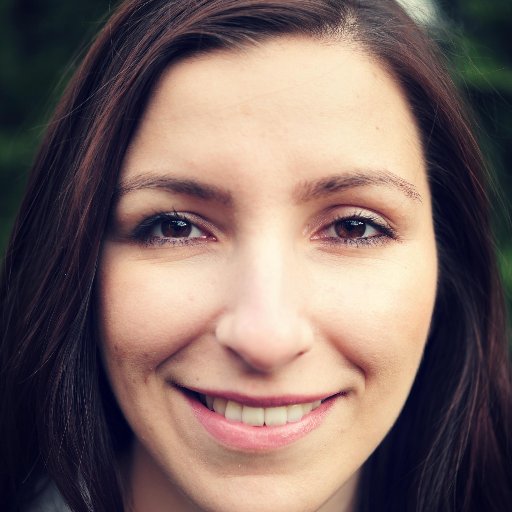 Digital storyteller, expert online collaborator and a co-founder of Edgeryders. In the past eight years she has shaped Edgeryders into a sustainable community organisation where all projects actively involve members and focus on fulfilling their aspirations for personal and professional development. Most edgeryders community events have her print as a soft people organiser aka cat herding. She has worked for innovation in Culture, Development, Social & Civic activism, trying to infuse community and participation in the cities agendas, and building bridges. The Culture Squad is where she wants to do more production work and less consultancy.
John Coate, Director and Community Manager

John was employee number two at The WELL, where he was instrumental in creating the online community that Wired Magazine called the "world's most influential". There he was the first to work as what is now known as an "online community manager" and he wrote the first treatise on building online community. He co-founded the first major news website,
sfgate.com
, which today has more than thirty million monthly visitors and more than 476K Twitter followers. He was the online manager of a teen social network and game site that had thousands of members. He managed a regional media organisation that combined terrestrial radio and the internet in innovative ways. Through it all the core of his community knowledge comes from direct personal experience living and working with others who are consciously building lasting relationships as the building blocks of community.
Marina Batinić, Research Coordinator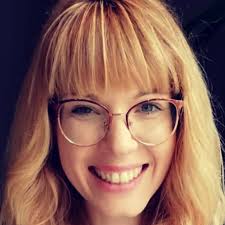 Research coordinator and project manager, specialized in cultural and arts management, education, and heritage with the M.A. degrees from Croatian, French and Spanish Universities. Experienced in European projects and international cooperation. Co-founder of the Culture Hub Croatia which aims to strengthen the local cultural and creative sector and foster cross-sectorial innovation through participatory projects and community building initiatives.
Collaborators
Maria Euler, Community Manager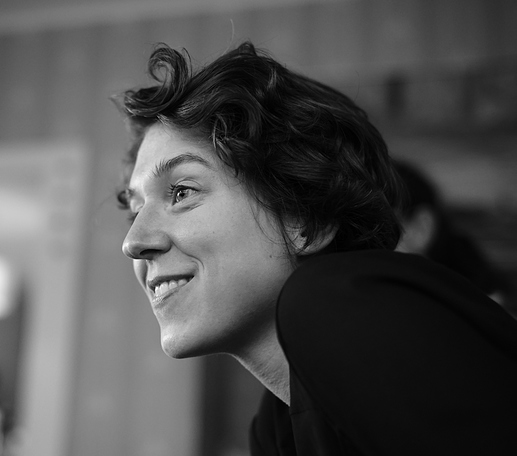 Interdisciplinary artist and design researcher as well as a community manager for edgeryders with a background in physics, fine art and a Master in Information Experience Design from the Royal Collge of Art. She searches for points of connection and entry, between disciplines, complex scientific concepts, discussion, emotional and tangible experiences and people. She pursues research studies and art-science collaborations as for example with the Bristol Laboratory for Quantum Computing and exhibited interactive installations at venues and festivals across Europe such as Sonar+D, I-Gem and VrSci. Currently, she is also involved in the PLATO project. Her goal is to enable different approaches and connections to increase the diversity and creativity of the discourse on art, science and technology. You can see some of her works here: http://mariaeuler.com/
Owen Gothill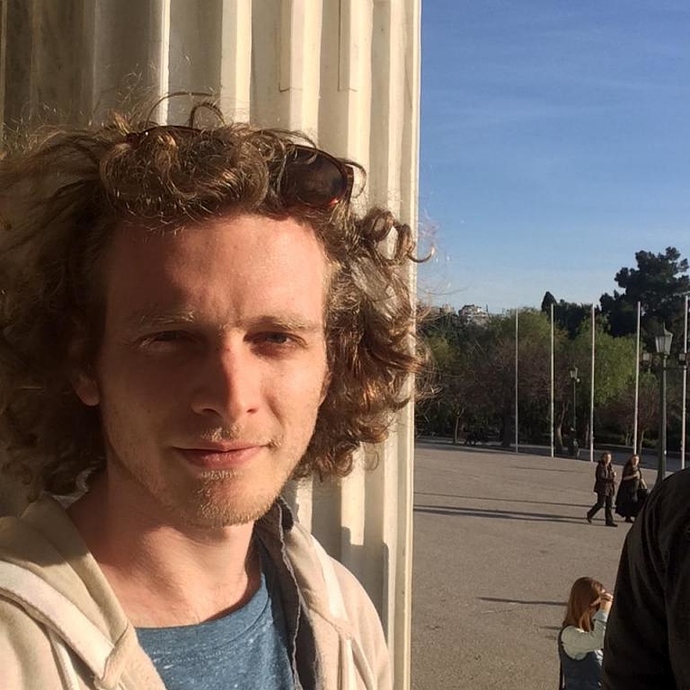 Developer for front end applications based in Brussels, working on functionality and user interfaces that extend our connection with members and collaborators on the platform, as well as new opportunities to bind our community and strengthen our common goals.
Ivan Cukeric



Bojan Bobic



Martin Bohle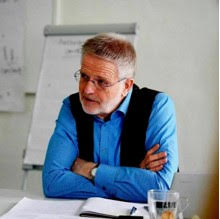 Daniel Hires, Community Manager

Daniel is a TCK born in Korea and raised between Germany and the US. He spent 8 years building and growing the social innovation ecosystem in Berlin and Germany. He co-founded
MakeSense in Berlin
, a global community that engages citizens in social innovation, facilitated and trained facilitators of design thinking workshops, and works with impact startups as coach, trainer, and mentor. He also founded the
Silent Climate Parade Berlin
, a silent disco parade as an artivist demonstration for a sustainable future and has spoken about community activism at
TEDx
. More recently, he helped UN Environment on building community and rethinking their green startup incubation program across 8 MENA countries from Lebanon to Morocco. Read more on his
website
.
Corinne Cath-Speth, Cultural anthropologist of technology governance

Corinne Cath-Speth is a PhD student at the Oxford Internet Institute and Alan Turing Institute for AI. She is a cultural anthropologist studying Internet governance culture. Her PhD presents an ethnographic case study of human rights NGOs working in Internet governance organizations. She is interested in the Internet companies most people have never heard of but use every day and the human rights organizations targetting them to develop "human rights-respecting" computer code. Her other research interests include AI governance, digital activism and the politics of emoji design.
Prior to joining Edgeryders and the OII, she worked as a policy officer for the digital team of human rights NGO ARTICLE 19 and as a policy advisor for the US House of Representatives. She has an MSc in Social Science of the Internet from the University of Oxford and an MA in International Relations from the University of Utrecht.
Gaetano Giunta

Marco Manca

Alberto Alemanno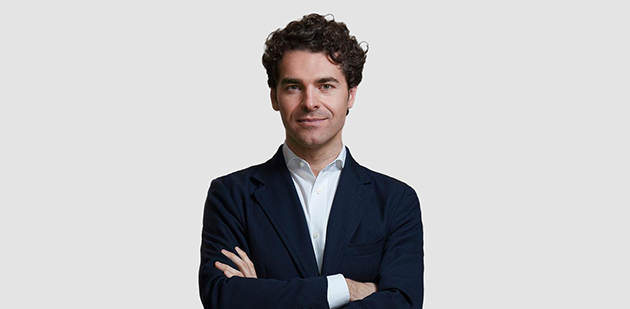 Kate Sim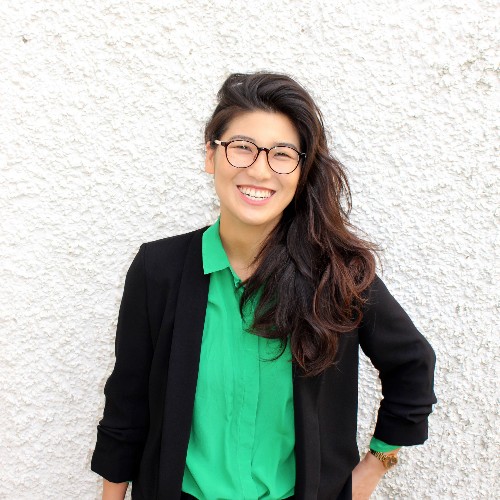 Yudhanjaya Wijeratne Author and Data analyst

Author of Numbercaste, The Inhuman Race, and several other stories available from HarperCollins and Aethon Books.
Nominated for the Nebula Award, published on ForeignPolicy and Slate, and appeared on Amazon bestseller lists.
Researcher for Data, Algorithms and Policy team at LIRNEasia, a think tank working across the Global South; Co-founder and editor of Watchdog Sri Lanka, a fact-checker.
For the rest of the time, Yudhanjaya argues with the cat, tinkers with OSUN, a series of AI+human experiments in creativity, builds imaginary floating cities
Michela De Domenico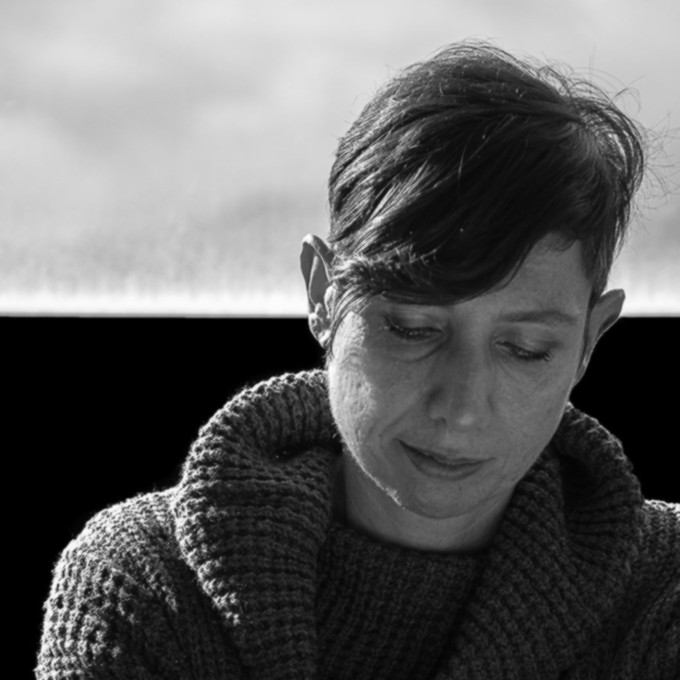 https://edgeryders.eu/uploads/default/original/2X/0/0aaf6f9bf565d62a403eda3056060426eaba4b97.jpeg
Architect and comics artist, Doctor of Philosophy in Engineering construction. She has published several papers and the book "Fantastic architecture, the visionary archetypes of the comic strip" for Interscienze edizioni and has partecipated in several International Architecture Conferences. She also made comics for KAPPA editions, Centro Fumetto Andrea Pazienza, Tunuè, Edizioni Interculturali, storyboards and street art works. Her style is characterized by graphic lines of a dirty black and white, mixed with watercolor, realistics and visionary environments. She supports her research in the field of architectural design, teaching at the Messina Art School "Basile".
Joriam Ramos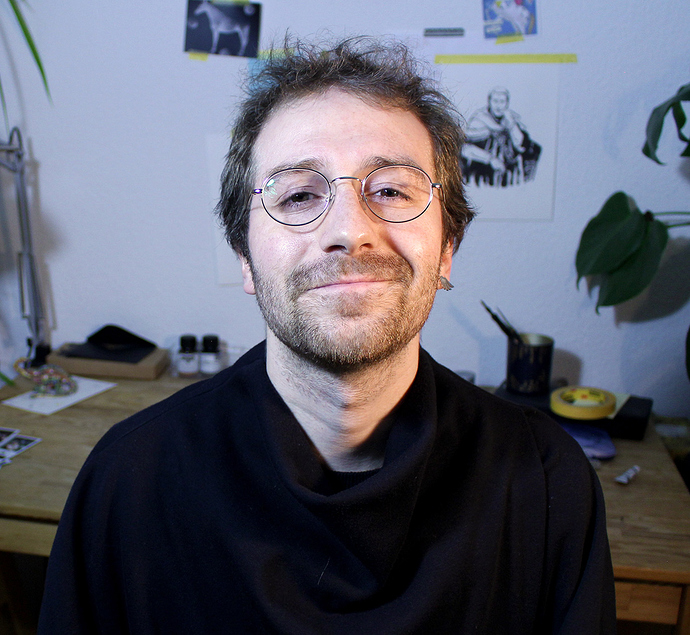 Author and networks specialists. Works as Enspiral's Catalyst - a self-managed servant leader role that aims to turn the network's invisible resources into something visible and available for all. Creator and manager of Jojojo, a personality exploration cardgame that uses weird and profound questions to accelerate connections between people. Proud owner of a sci-fi Youtube channel.
Leonie Schulte



Leonie Schulte is a linguistic anthropologist with a focus on language policy and migration. She is a PhD candidate at the Institute of Social and Cultural Anthropology, University of Oxford. Leonie's research investigates the relationship between language, integration and belonging in contemporary Germany, for which she has conducted extensive ethnographic fieldwork in Berlin on the experiences of refugees and migrants enrolled in state-funded language integration programmes.
Leonie holds an MSc in Social Anthropology and an MPhil in General Linguistics and Comparative Philology, both from the University of Oxford. In 2019, she was a Visiting Student Research Collaborator at Princeton University's Department of Anthropology.
Zmorda Jedidi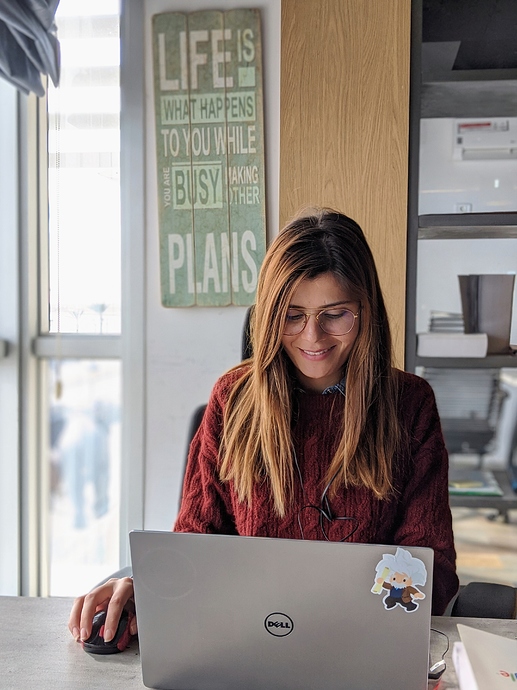 Data scientist, with previous experiences in the supply chain management field, during the past ten years, Zmorda developed a real interest in social entrepreneurship. She started contributing as a marketing manager with the Enactus team at her engineering school.
As a participant of the Mobnet exchange program, she conducted a study to evaluate the profitability of the social innovation hubs and co-working spaces based in Europe and North Africa by exploring their income-generating activities. Moreover, she contributed to designing ideation, incubation programs, and events with local NGOs in Tunisia and within the Edgeryders community. Furthermore, she held the position of social innovation advisor of the social incubator program for Women Charek' in Tunis.
She is also the co-founder and operations manager of OCI Lab, the first online peer to peer incubator in MENA.
Marco Lo Curzio

Marco graduated in Architecture at University of Reggio Calabria, Italy and specialized in Interface Design at the Domus Academy in Milan.
In 1999 he found Sciara srl, a company dedicated to promoting cultural actions and media design. Since 2011, he directs the hub of activity of Sciara as a film and television production company, as creative producer and project manager.
Since 2006 he teaches Graphic design at the Academy of Fine Arts in Catania.
Giovanni Calia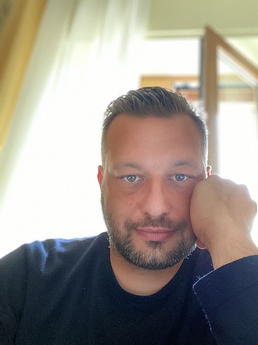 Born in '82, has lived in 11 cities of 4 nations in 16 years cultivating a long experience in Marketing and Media. After a long period abroad decides to return to his own city, Matera, to be close to the his family and his beloved niece. He loves the crimping of crickets and cicadas, the infinite skies of southern Italy and the tales of the southern elders.
Robert "Bob" Palmer


Kaja Farszky

Professional musician working in the international field of contemporary music. Born in Croatia, has been educated in Zagreb, Barcelona and Ghent, and based in Brussels since 2016. Funding member and co-artistic director of the collective Down the Rabbit Hole in Belgium since 2017. Among being a professional musician, she is interested in production work and keeps expanding her skills along side of playing music. She joined Edgeryders in winter 2019 as administrative assistant. For more info of her work visit
www.kajafarszky.com
Matteo Uguzzoni

An architect and a game designer. His practice focus on creating transformative experience blending real life game and theater based in Baltimore, US. He designed project that spans from a chase zombie night experience until the global roadshow presentation of world leading brands. Passing through pervasive games, e-learning, immersive experience, pitch workshops and products to improve our way to live and work. Co-Founder of Livello7 and Urban Games Factory. Project Manager of the Nomadic branch of Trust in Play - the European School of Urban Game Design.
Host of "the Playcast" a podcast about urban games, immersive experience and everything in between.
http://www.urbangames-factory.it/it/games/
,
http://trustinplay.eu/
,
theplaycast.co
Andreja Lepen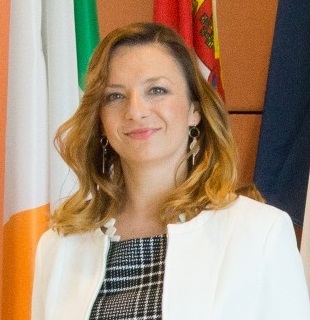 A political scientist by education with a Master in Public Relations and Political Communication. With more than 7 years of experience in the field of the EU policies and EU funding she has developed strong expertise in policy analysis, project management, stakeholder relations and communication. As a unit coordinator she is involved in different work from project management, communication to event management.
Alumni Fellows
Peter Bihr

Zenna Fiscella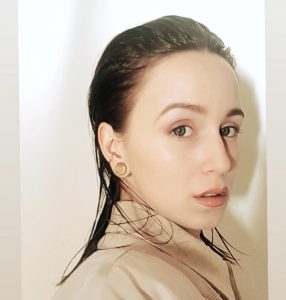 Francis Coughlin, MD

A revolutionary doctor, member in the Woodbine Health Autonomy Resource Center located half an hour outside of Manhattan (
Woodbine.nyc
). Frank works in a group of circa twenty health professionals and informally trained practitioners running workshops and skill sharing community activities: from learning basic first aid and wound care, to alternative medicine and fitness techniques.
The ambition is to deprofessionalize health so that everyone is able to navigate overwhelming (and oppressive) health systems, reduce system dependency, and regain control over their own health. In the bigger picture, health is intimately tied to food, environment and other social determinants. The Woodbine collective are learning how to achieve physical, mental and collective wellbeing in the City, in a "world that is becoming rapidly untenable". Check out their impressive video made in the aftermath of Occupy!
Gehan Mcleod

disruptive innovator, activist, social entrepreneur and Founder of GalGael Trust. GalGael Trust is an organization providing learning experiences anchored in practical activities for helping people whose lives have been emotionally battered and challenged by unemployment, or economically inactive, depression or addiction.
These projects require collaborative efforts from co–working, either in the carpentry workshop or the timber warehouse. The completed projects are sold through social enterprise helping people carve their future. One of the ways this is accomplished is by involving the community in traditional skills, such as boat building and restoration. Rekindling work and meaning in communities where there is little of either.
Winnie Poncelet

Engineer, Biologist, sustainable change maker, and Co-founder of the first DIYbio lab in Flanders. He's been active in several different fields including engineering, game theory, arts, sustainability, biotechnology, and education. Winnie has an unrivaled talent for inciting cooperation, deconstructing and combining diverse perspectives. His knack for capturing the overall picture and its diversity are sure to add a refreshing wave of change. He is coordinating the OpenInsulin research group at Edgeryders. The digital workspace for the Belgian chapter of the Open Insulin project, with the researchers collaborating online.
Ybe Casteleyn

Ybe is a Belgian therapist specializing in trauma and pain and is now starting her own
bus tour
journey to offer affordable services in places where people most need them. It must take some bravery as a professional to say "Medical diagnosis and treatment are often very 'traumatic' = overwhelmingly disturbing". So now Ybe is connecting with community members in Greece to give a hand to displaced people in Greece!
Alkasem

Alkasem is a medical student from Syria and someone we met in Brussels during the OPENandChange workshop last month. He surprised us all by holding a mirror against us by asking where are the families of homeless people living in the streets of Brussels? Don't they have families to care for them? There are things we can learn from Islamic solidarity, and looking forward to read Alkasem these days.
Friends
Robin Chase:

Robin Chase
is an American transportation entrepreneur. She is co-founder and former CEO of
Zipcar
[1]
. She is also the founder and former CEO of Buzzcar, a peer-to-peer car-sharing service, acquired by
Drivy
.
[2]
She also started the defunct
GoLoco.org
,
[3]
a
transportation network company
. She is co-founder and executive chairman of
Veniam
, a vehicle network communications company. She authored the book,
Peers Inc: How People and Platforms are Inventing the Collaborative Economy and Reinventing Capitalism.
Fabrizio Barca:

Founder
,
Forum on Inequalities and diversity
I Ex
General Director
,
Italian Ministry of Economy & Finance
. Fabrizio Barca is an economist and politician. He has held the positions of head of the Research Division of the Bank of Italy, head of the Department for Development and Cohesion Policies at the Italian Treasury, and General Director of the Ministry of Economy and Finance. He was president of the Committee for territorial policies of the OECD from 1999 to 2006 , and in 2009 he created the independent report on cohesion policies for the European Commission: An Agenda for a reformed cohesion policy. From November 2011 to April 2013 he was a minister without portfolio with responsibility for territorial cohesion in the Monti government.
Cory Doctorow: Award-winning Science Fiction Author and Journalist

Cory Doctorow is a science fiction author, activist, journalist and blogger — the author of novels such as Walkaway, Pirate Cinema, Little Brother, Rapture of the Nerds and Makers. He is an MIT Media Lab Research Affiliate, a Visiting Professor of Computer Science at Open University, a Visiting Professor of Practice at the University of South Carolina's School of Library and Information Science and co-founded the UK
Open Rights Group
. He is a digital rights advocate and fights for a fair copyright.
Vinay Gupta, Founder Hexayurt & Mattereum

Visionary serial-entrepreneur and coder and well known in the Blockchain community. Gupta helped coordinate Ethereum's 2015 release, working as a project manager on strategy and communications. He worked as the strategic architect of Consensys, the leading crypto venture studio, and as the designer of Dubai's National Blockchain strategy. In addition to being the
Blockchain Fellow
for Digital Catapult, a UK government-funded initiative to increase the amount of innovation in the country, he has two current projects. The first is
Hexayurt Capital
, a fund designed to invest in the
Internet of Agreements
, which is defined as the world enabled by smart contracts. It hopes to invest in companies that tackle real world problems like logistics and global trade. His second project is called
Mattereum
, billed as a court that understands the nature of cryptocurrencies, making physical property and intellectual property transactable on a blockchain.
Global community of talented people
We have a global network of domain experts we can engage/hire for consultancy, fundraising and project deployment.