2019-11-15T23:00:00Z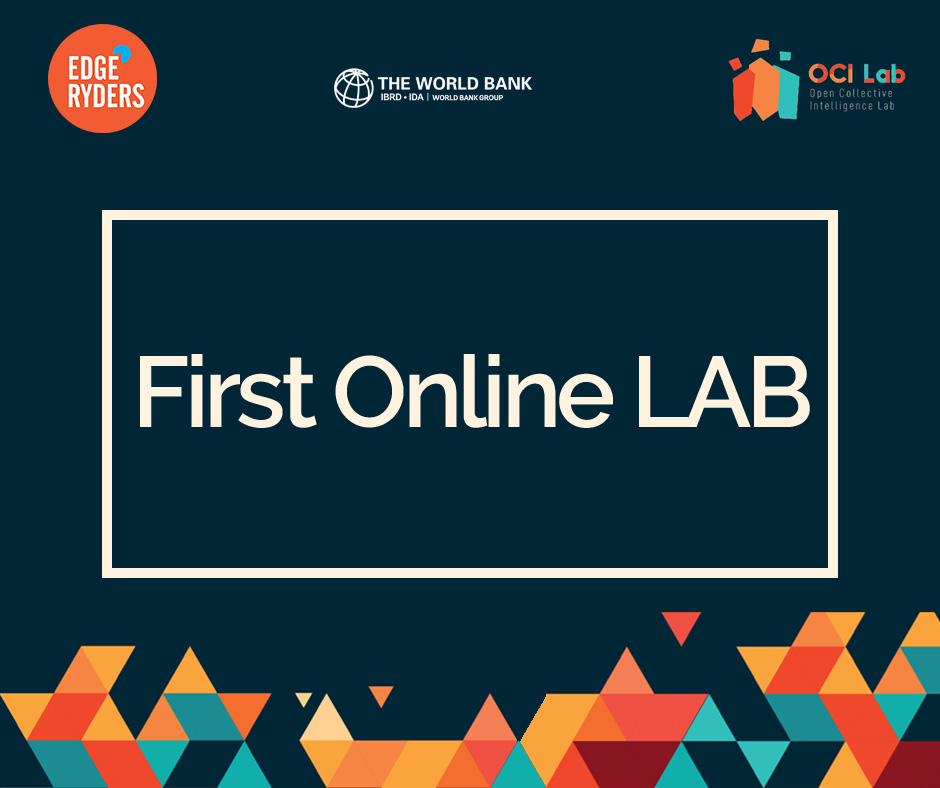 Rapporteur :
@Meher
The call started at 4:00 pm and ended at 5:05 pm Tunis time (GMT +1)
1.Online lab agenda
Welcome and get to know each other (10 minutes )
OCI lab & Edgeryders presentation (10 minutes)
Evaluating event feasibility readiness and progress (15 minutes)
Feedbacks (15 minutes)
Setting the action plan for each event (15 minutes)
Discussing the next steps
Lab closing
2.Attendees
@Zmorda OCI Lab Project coordinator
@Meher Bnouni OCI Lab business mentor
Smart City Hack @Ahmad1 and Mahdi
Career shifting event: Israa Mahmoud @mohamedkhaled2511
AI Hack: @sirine_bouslama and @Meds.jedidi1
The call started with welcoming the attendees and doing and quick roll call and introduction of the participants.
We then moved to an introduction of OCI Lab and Edgeryders by Zmorda where she went through the description, goals, and objectives of the initiative.
The attendees included members from 3 pre-selected projects who proceeded to describe their respective events.
The event presentation started with Ahmed who presented their event which revolves around planning a hackathon in collaboration with Tunisian municipalities, seeking to help them implement technology to solve their issues. Municipalities would share their problems and needs and winning teams would help them tackle these problems.

The team has identified some data regarding people's satisfaction online.

After a collective discussion, it was recommended that the team establishes a quick win and prior to launching a hackathon, organize workshops at the municipalities. This would help them better understand the job and needs of the municipalities and identify and collect data from municipalities and communities around it.

The second team to present was Ahmed from Egypt. Aware of the issues in their educational system, they decided to plan an event that would help students better make their career choice and guide them. They're planning on organizing a 2-days event to introduce especially tech-related fields and inspire people to help them choose their career path.

Sirine suggested they make a platform, similar to StackOverflow were students could post job-related questions and get answers.

The last person to present was Tunisia's Sirine with a 1-day hackathon for the environment.

It's going to be an eco-friendly hackathon, where any plastic used will be recycled.

It's holding a data science challenge, to be hosted on Zindi and the data is already available.

They're expecting 15 participants and more data scientists will be mobilized during the event.
Finally, Zmorda shared the proposal template with the team to refine their proposals until Monday and in 2 working days, we will get back to them with the final decision where two teams will be selected.