I just wanted to share with you one of the new projects @sadarismelia (that is, Mariam and Detu) are working on right now. They've chosen to work with the, currently quite poor, town of Chiatura, to rethink its future. It's a great initiative if you ask me, as the city is a symbol of decaying areas after the fall of the Soviet Union. And, as you will read below, a quite unique case due to its infrastructure. (I copy pasted the text from their Facebook page)
Chiatura. Time Machine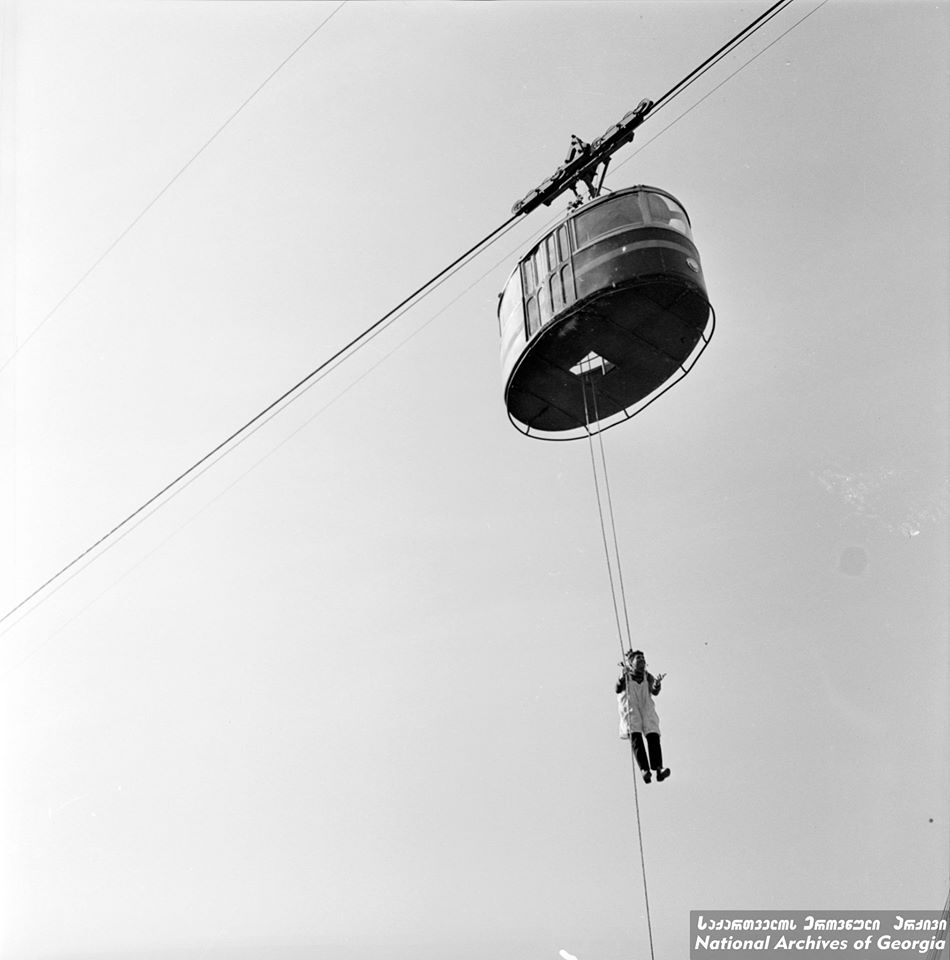 /Chiatura.Time Machine/ is first edition of annual contemporary art festival held in Chiatura, Georgia, in the end of September 2015.
Chiatura is a city in western Georgia founded in 19th century after Georgian poet Akaki Tsereteli discovered manganese in areas around. Officially announced as a city in the beginning of XX century, after then Chiatura is one of the largest manganese-mining areas of the world.
Due to the steep sided river valley, In 1954 Stalin initiated to install an extensive cable car system.This was the first passenger cable car in the Soviet Union. Cable car system functions till today and is main public transport in the city. To this day, Chiatura is the world's only city with the largest number of elevators, used as a public transport.
Nothing has changed after breakdown of Soviet Union in Chiatura: bas-relief portraits of Stalin still remain on cable car station "Mshvidoba" ("Peace").
Can city return to present from past?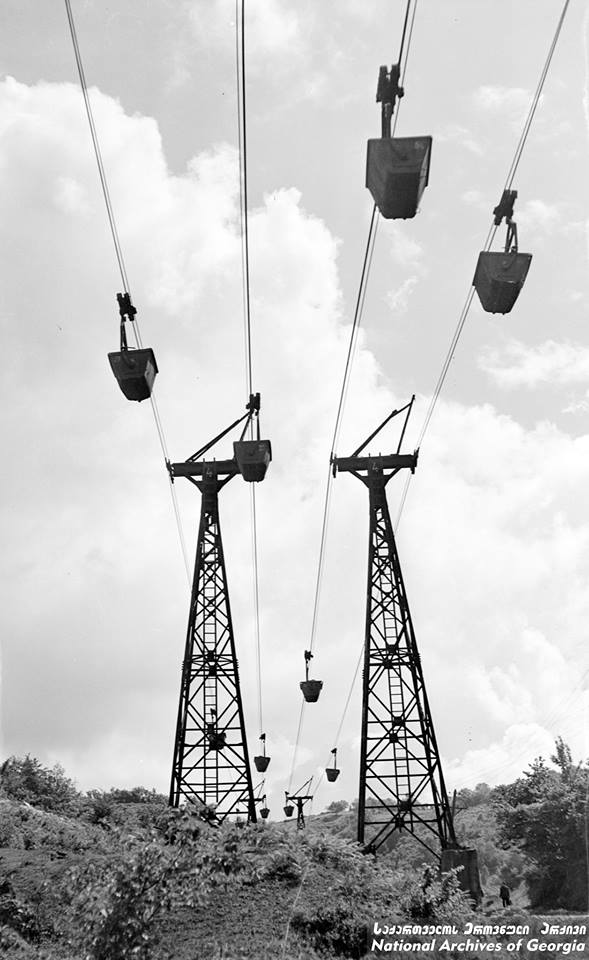 Now Time Machine will be used for another objectives: to trigger discussion about undefined past, to re-contextualise present, to create new language of the city, to re-think future.
Time machine will bring new visions and new thoughts from future to past.
Exhibition will take place in cable car station "Peace" and cable car cabins. Within project "Chiatura.Time Machine" cable car cabins will be converted into moving art spaces.
Idea of project is to bring art in everyday life of local community as a tool for rethinking possibilities, past, present and future of Chiatura; To try to find possible ways for changes.
5 artists will work on transformations of 3 cable car stations and 4 cable car cabins into temporary art galleries, into kind of time machines using different media: texts, photography, video, sound, painting etc.
Local people and passengers will be engaged in process of work, analyse together with artists about possibilities and new definitions of the city. Artist talks, video screenings and discussions will be held in cable cars station buildings.
Time Machine will bring new questions to past for creating another future.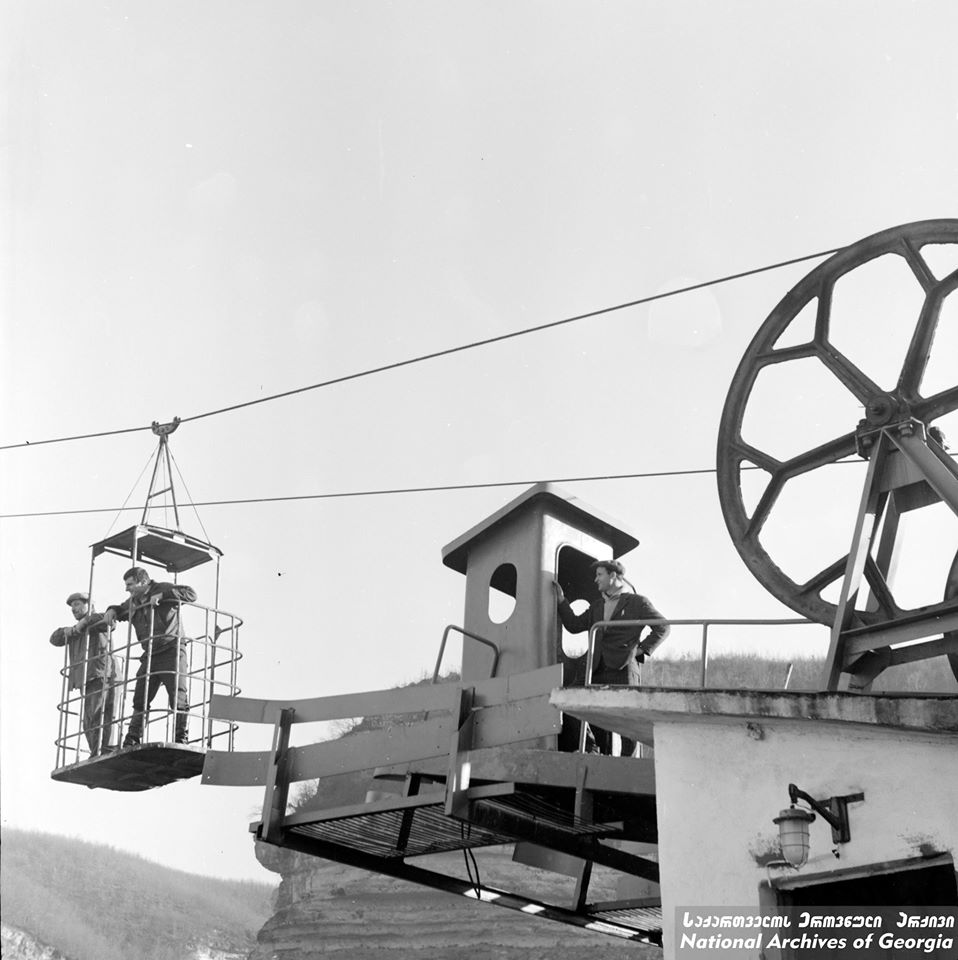 Project is organised by organization /sadaris/public space research.
Curators of the project: Mariam Natroshvili, Detu Jintcharadze.
Project is realized in the frames of the "Regional Art and Culture Program in the South Caucasus". Program is managed by the Culture and Management Lab with financial support of the Swiss Cooperation Office for the South Caucasus (SCO).