To introduce myself very quickly i'm Lénaik, a french architecture student (sorry in advance for my poor english).
I work during two months with immaginoteca and i looked for some examples of what can be the furniture at Matera.
This examples are using parametric design which can may be a solution for the Matera living space.
What is important to notice is all the exemples deal with some problems or question wich can be partially solved thanks to the furniture.
I put belong some pictures and weblinks.Tell me what you think about all this models or add some examples and for sure it will be discuss with the student who work with immaginoteca this week.
---
"Urban Adapter" - Street furniture family for Hong Kong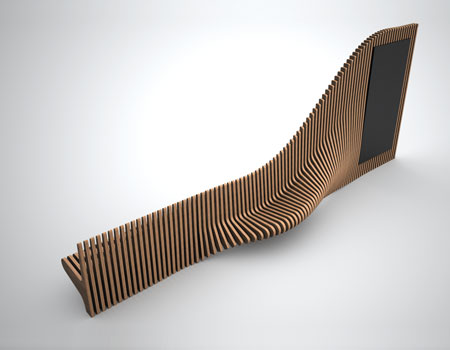 […] the model utilizes explicit site information and programmatic data to react and interact with its environment.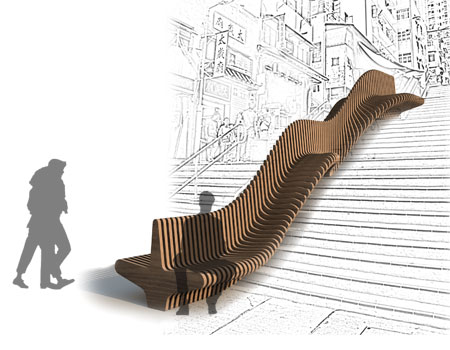 […] The generated functional surface invites the user to new seating and communication arrangements and establishes a unique identity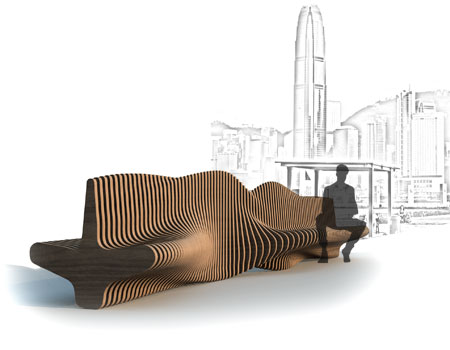 Credit : © 2013 rocker-lange architects, all rights reserved
Project Title:"Urban Adapter"
Location: Hong Kong
Design year: 2009
Construction year: 2009
Type: Exhibition contribution
Client/Organisation: Hong Kong & Shenzhen Biennale
Source: www.rocker-lange.com
---
DIGITAL DESIGN BENCH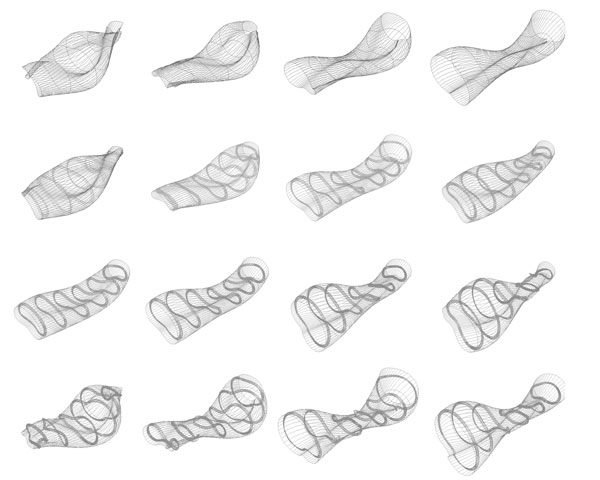 Datas at the beginning of the parametric design give unespected form result, but the most intersting remains the process.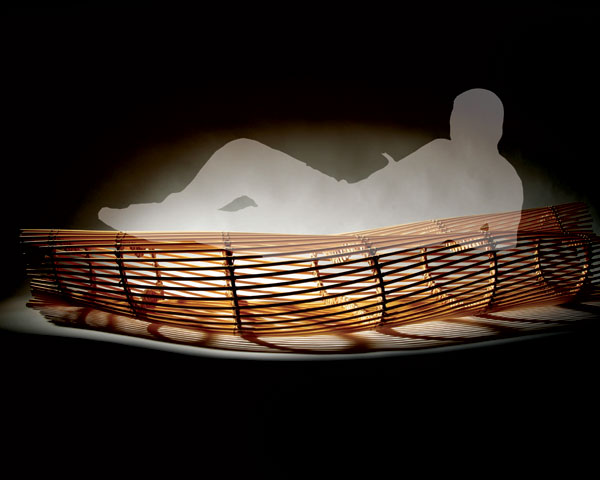 This bench allows mutliple poses thanks to its parametric design and its elastic joining.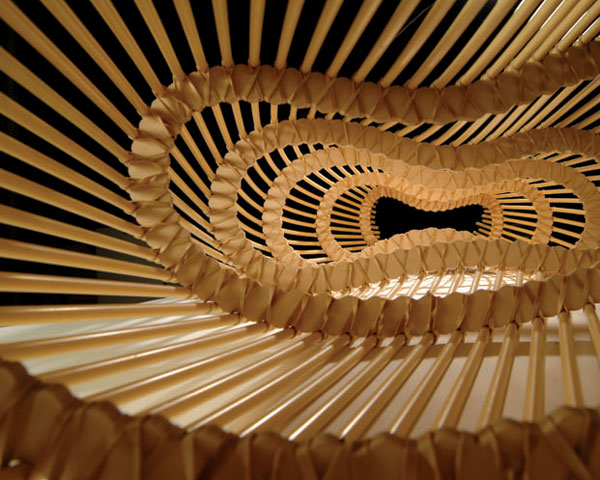 Credit : Véronique HUYGHE
Project Title: DIGITAL DESIGN BENCH
---
The Polymorphic Youth!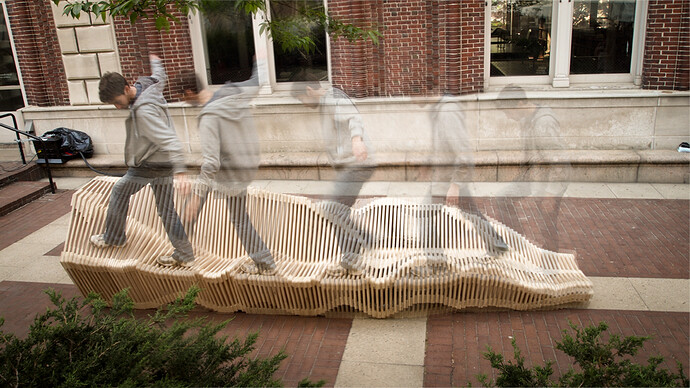 Polymorphic is a kinetic and interactive installation, […] it reacts to pressure exerted by the occupant […] each seating condition was designed according to existing ergonomic profiles in order to maximize comfort and functionality.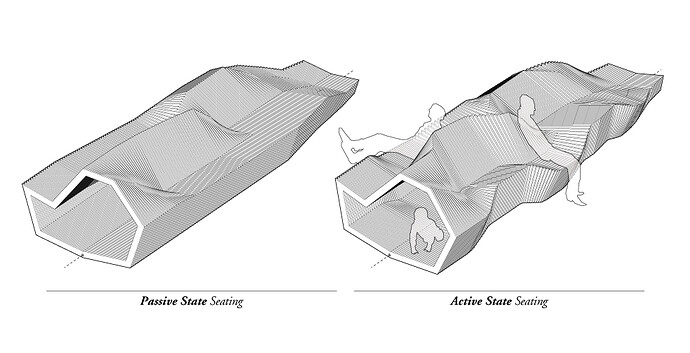 […] The form of the design can likewise be readily adjusted to suit the conditions and contextual requirements of various spaces and environments.
Parametric design can be very usefull and makes possible the building of a complex project.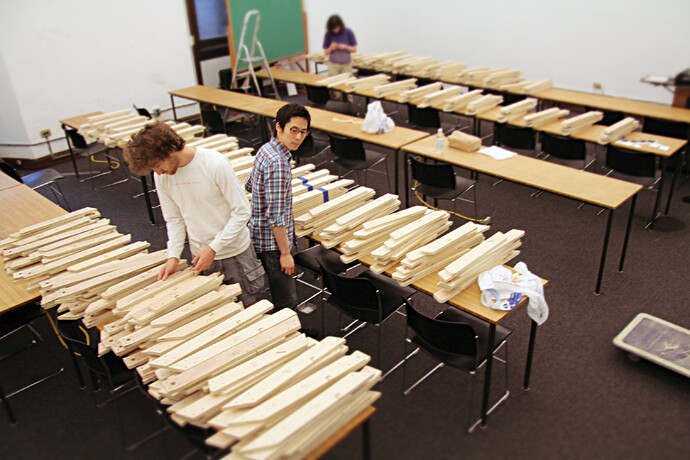 Credit : Columbia University Architecture School
Project Title: The polymorohic youth!
Location: New York Colombia University
Design year: 2011
Construction year: 2011
Type: Student work
Source: polymorphicyouth.com
---
3d2real-by-ilek-students (Very intereting about privacy questions)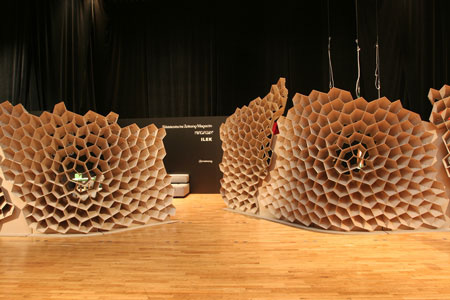 To catch the eye, steer the gaze, and focus attention, […] The system serves as a filter between observer and object. The planar elements of the honeycomb-like structure are oriented at specific angles so that only a portion of the area behind the wall is revealed to the viewer.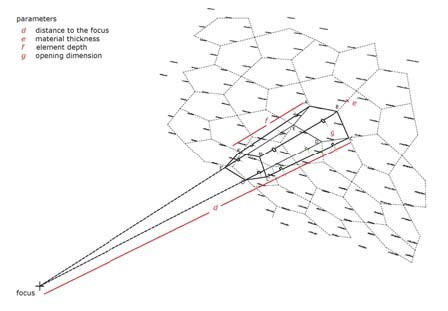 Each element of the structure is unique, generated by algorithms based on the location of the wall and the locations of the items exhibited. […] This process was performed using a custom-programmed plug-in for a 3D design software package.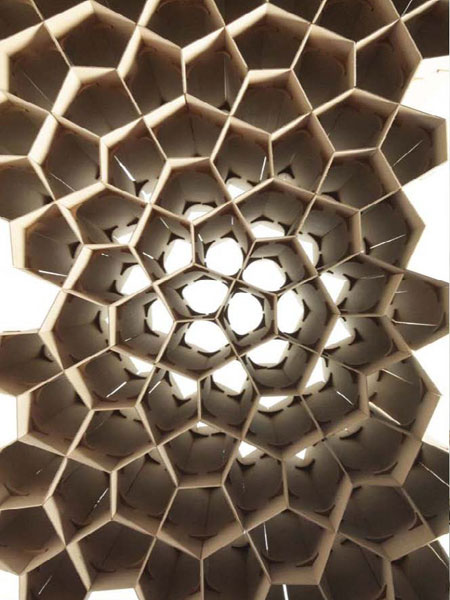 Credit : Institute for Lightweight Structures and Conceptual Design, University of Stuttgart
Project Title: 3d2real
Location: Vienna
Design year: 2009
Construction year: 2009
Type: Exhibition contribution
Client/Organisation: Design Fair for Furniture, Fashion and Jewellery in Stuttgart
Source: dezeen.com
---
PARAMETRIC LAMP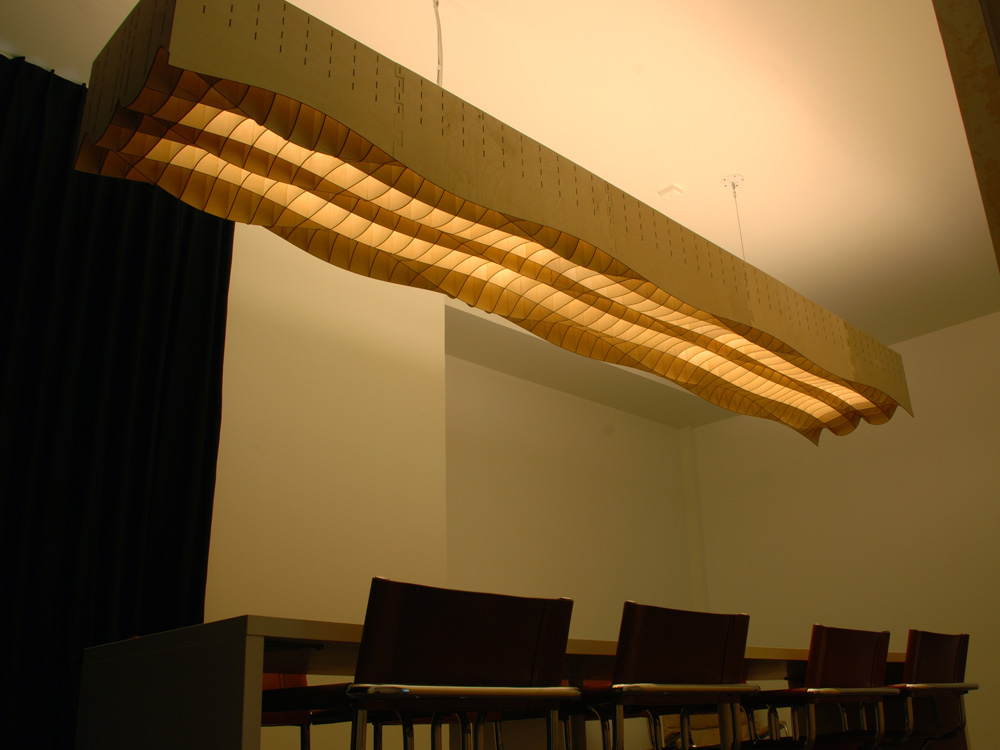 Through the agency of the software Grasshopper Unit Arkitektur have designed a big lamp for their new office. The lamp is constructed by putting together 103 individual part that have been laser cut from 3 mm birch ply wood. The pieces have been put together without glue.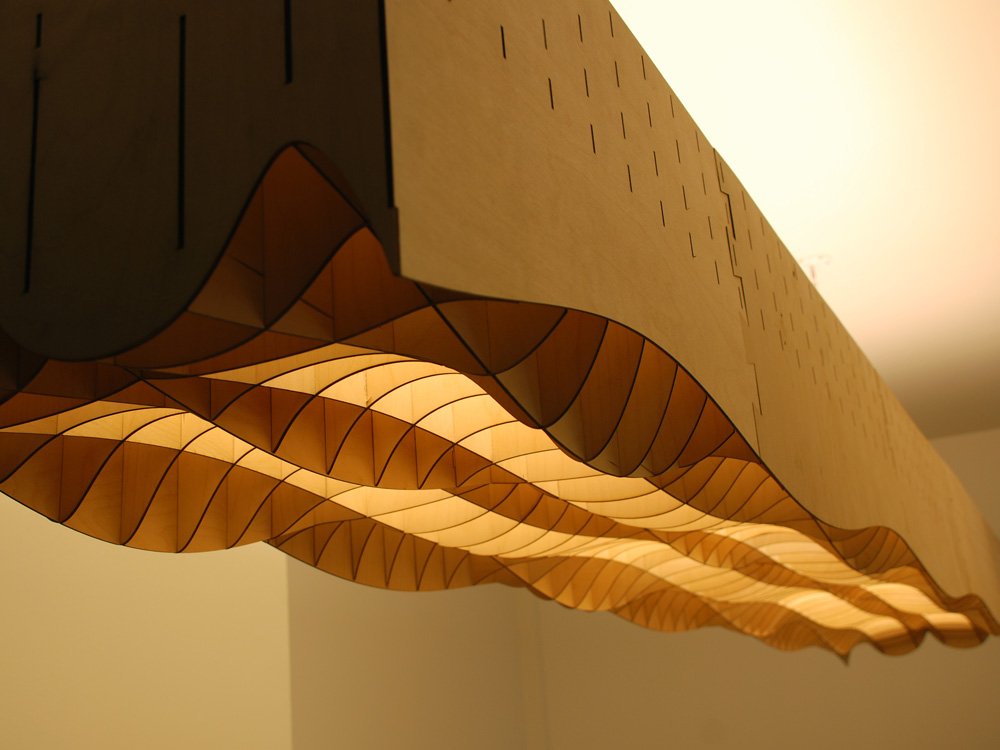 To go away, light, shadow, luminosity can be finely designed thanks to parametric work.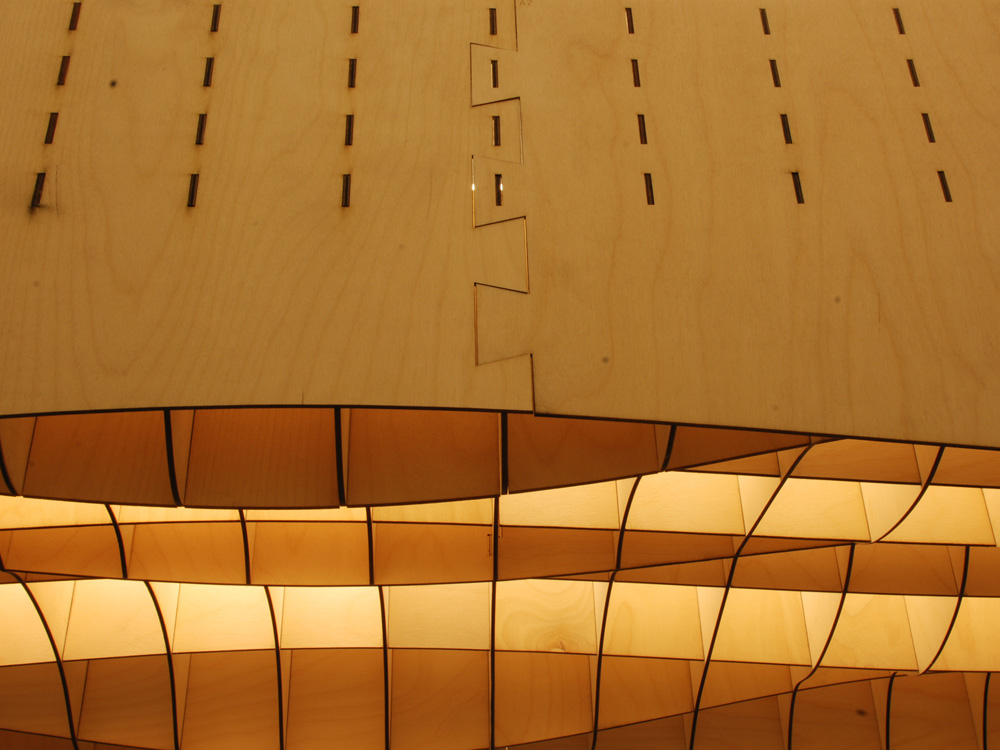 Credit : Unit Arkitektur
Project Title: Parametric lamp
Location: Sweden
Type: Furniture design
Client/Organisation: Unit Arkitektur's office
Source: www.unitark.se
---
What do you think about this examples and if you have some other ideas.