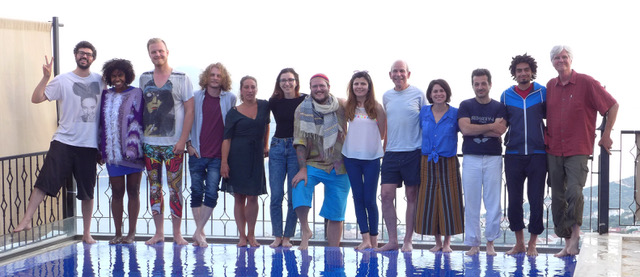 A part of the Edgeryders crew, taken at our 2018 company get-together.
Since 2018, Edgeryders has self-organized into several units. A board of directors heads the company.
For the legally required information about the Edgeryders OÜ company, see Terms of Use and Privacy Policy.
Board of Directors
Research Network
The research network is Edgeryder's research arm. It's a network because everyone who has research interests aligned with Edgeryders values is invited to take part, connecting her or his work with others.
SciFi Economics Lab
New, radical ways to think about the economy and economic policy inspired by Science Fiction
The Culture Squad
The Culture Squad works on promoting a vibrant cultural scene and channeling it towards human development.
Consulting
Consulting supports organizations in achieving goals aligned with the values of the Edgeryders community and company.
If you don't know to whom to address your e-mail, just write to contact@edgeryders.eu. We will forward it accordingly.