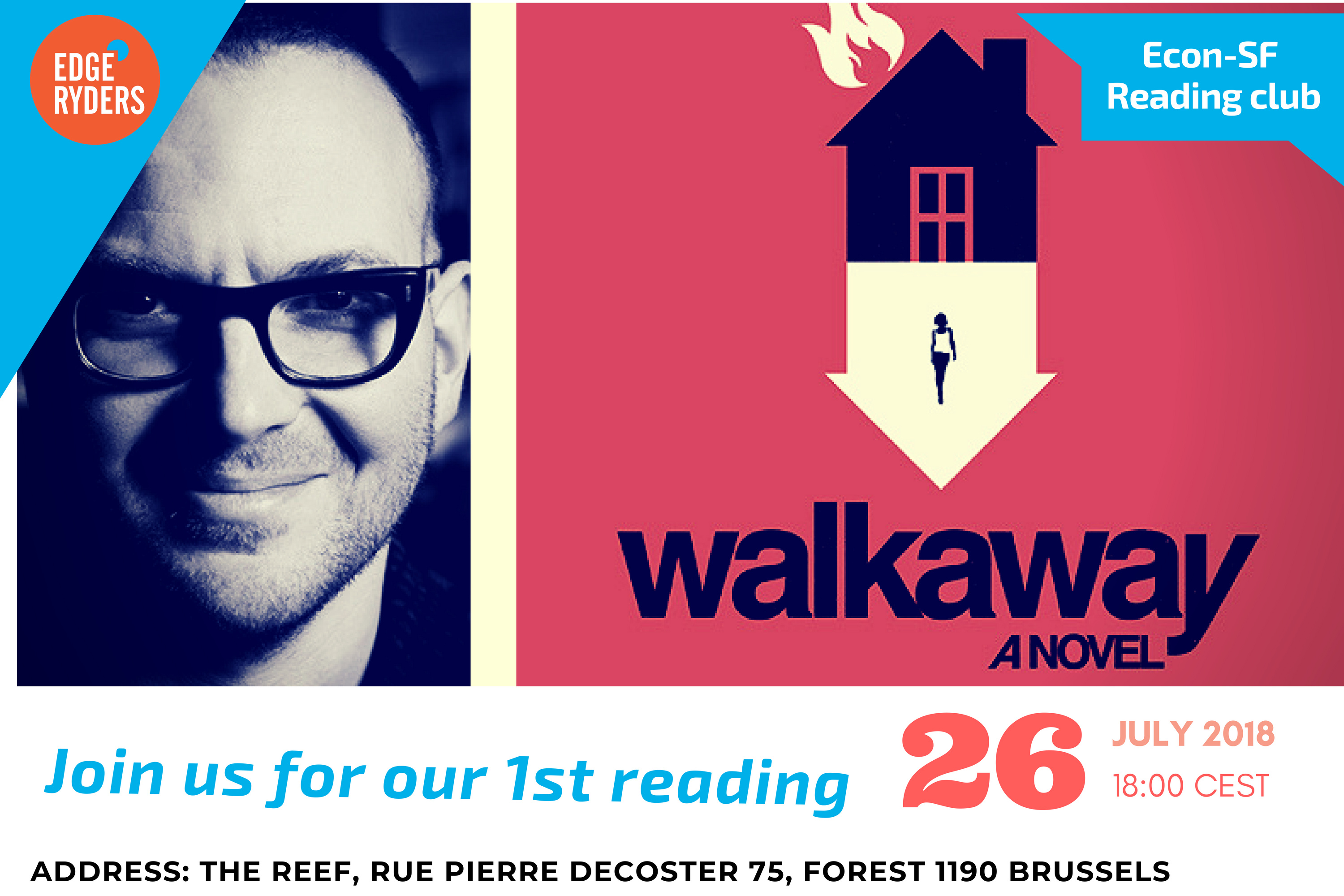 Next Thursday the Economic Science Fiction reading group will meet for the first time, and everyone is welcome. Here is how to enjoy it to its fullest.
###When
Thursday, July 26th at 18.00 CEST sharp
Where and how (physical)
The Reef, Rue Pierre Decoster 75, Brussels. Ring both bells.
Where (online)
If you are not in Brussels but you still want to participate, we will be welcoming you online at https://zoom.us/j/434783494
Zoom requires download of the Zoom app. Please allow a couple of minutes to download the app before joining.
To save bandwidth, we will be streaming the meeting in audio only. Remote participants will have two ways to participate: via the chat in the Zoom app, and by speaking to the room. An MC in Brussels will be watching the chat. When you want to speak, say so in the chat and the MC will give you the floor. We appreciate it if you speak from a reasonably quiet room, wearing headphones and, ideally, a headset.
What we will talk about
We will discuss the economy in Cory Doctorow's Walkaway and the kind of society it supports. We are especially interested in answering questions such as:
Is the walkaway economy a good fit for the walkaway society? Why?
Do you think the walkaway economy (in-world) was consciously designed by walkaways? Did it emerge?
Would you see yourself living in this kind of economy? Would you like to? Why?
Do you think an economy like the walkaway economy could sustain itself in the real world? In which conditions?
Can you think of real-world arrangements that remind you of the walkaway economy?
Preparation (+ cheatsheet)
Ideally, read Walkaway! Not only does it contain fantastic world building, with a super-interesting economy; it is also a highly enjoyable piece of SF, with lovable characters.
If you do not have the time for that, you can just read the first two chapters. Chapter 1 contains the main critique to our present economy; Chapter 2 presents how the economy works in walkaway. If you can only read one chapter, read Chapter 2.
If you do not have time even for that, read my long post on the economics of Walkaway. It contains quotes from the text and what I think is a valid economic interpretation for them. Doctorow agrees with my analysis.
Additional reading
If you finished Walkaway and you feel energized to sink your teeth into the economics, you can read the following:
Doctorow's own economic essay on the book, Coase's spectre.
My own reflections on Walkaway's economic content. There are three of them: start here for a table of content.