We received the first draft concept for the visual of The Reef graphic design. As Lorenzo said,
This is just a concept, that means that if agreed upon, I will design it, add details and develop it further, so the final result will be visually different from this, but it will follow this basic idea/content/style. Let me know if you have any question.
I gave him The Reef category + the pitch and solarpunk art as references.
So, this is the draft visual concept: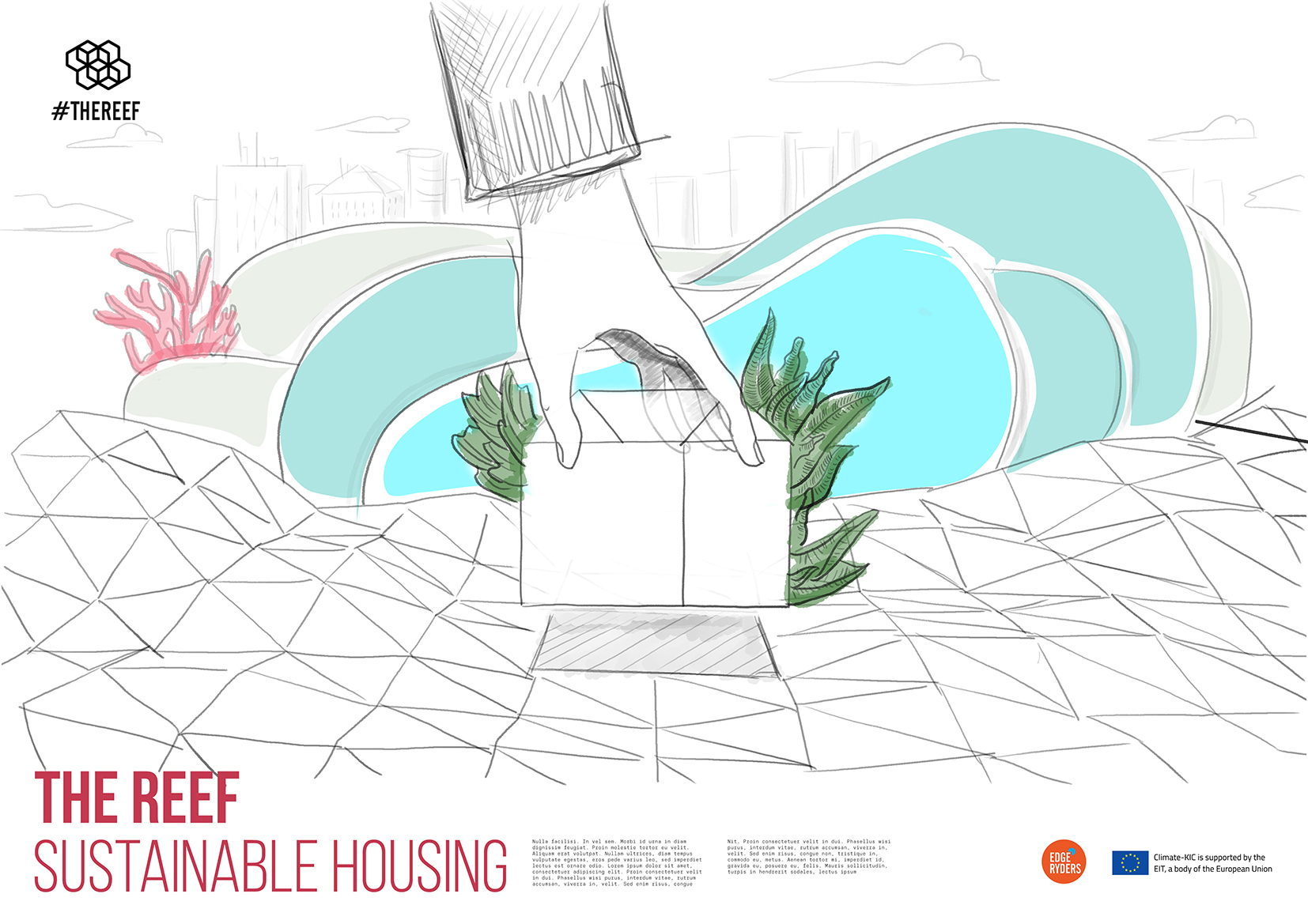 Personally, I really like it. I have two feedbacks, though:
Just one hand would make us miss the collective spirit of The Reef.

As The Reef will be in Brussels, I would add some reference to the city skyline on the background.
Now, we need your feedbacks! But please keep in mind that we gave him a very short time and a limited budget, and by contract they will propose us up to 2 options for the main project visual. The main visual, also, will dictate all other deliverables.
Ping to @noemi @alberto @nadia @matthias @BaobabUrbain @chantal_vanoeteren