Thanks to @janetgunter's response to our call for collaborators, unMonastery hosted two volunteers from The Restart Project, Luca Fiore Tarable and Andrea Vero!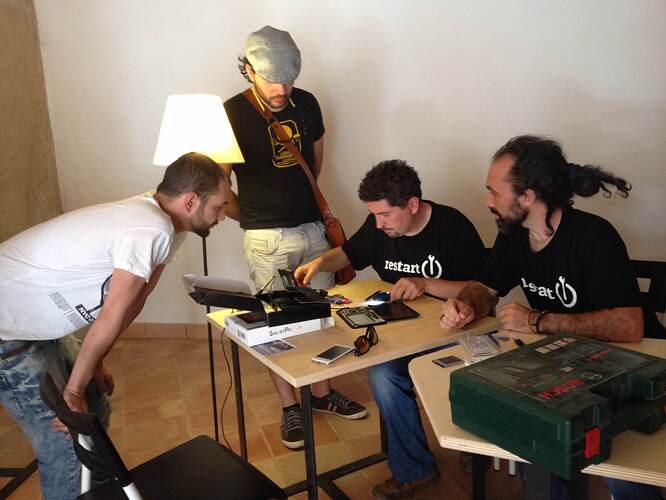 Luca and Andrea came to Matera to hold workshops based on the "love your laptop" idea, helping participants to repair their laptops and old electronics and fight planned obsolescence. They focused on restoring hardware and software issues, from antivirus protection to installing Linux. A full outline of the workshops can be found on the unMonastery blog (in Italian). On their third day in Matera, they planned a Restart Party, a gathering where volunteers offer free repairs and advice on restoring your electronics to working order. You can get tips on how to run your own Restart Party—in community centers, libraries, or other spaces—here!
Unfortunately, I wasn't present in Matera during these events, but I didn't want to miss the opportunity to share Andrea and Luca's brilliant stories and records from their days at unMonastery, as well as the interview from @NicoBis and crew on collaborations with Restart, CoderDojo Matera, and unMonastery:
Big thanks again to all involved organizing the event, Andrea, Luca, Ugo Vallauri, and Janet from Restart and everyone at unMonastery—looking forward to talking about how initiatives like The Restart Project, CoderDojo, and unMonastery can keep working together.