Yesterday the 30th of June we run the second edition of CoderDojo Matera that followed the one that took place the 23rd of May at the unMonastery. CoderDojo is the open source, volunteer led, global movement of free coding clubs for young people. For more information you can watch this great video.
CoderDojo is much more than just teaching young people computer science. It's a new approach of teaching, encouraging kids to be creative and to collaborate.
This session was a big success (about 60 children) and was organized at the Giovanni Pascoli school in Matera.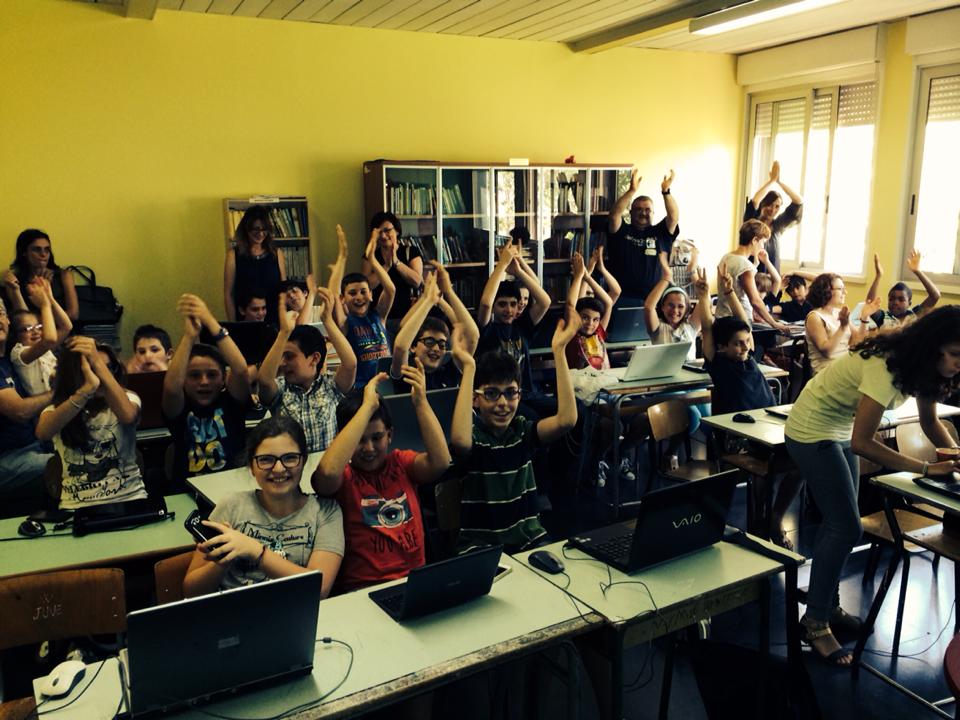 For this event we also built a little robot.
Here are the main challenges I see for CoderDojo Matera :
Build a core team so that we make sure workshops take place on a regular basis (once/twice a month).
Make the CoderDojo be part of the school curriculum.
Widespread it all over Basilicata (and encourage bordering area like Puglia to do so - A CoderDojo was already started in Lecce).