Keeping up with the community engagement activities particularly with Sidi Kaouki children, (you can read our previous activities here
On 19.03.2018, I went to the village with some of our trash that we produce in the house.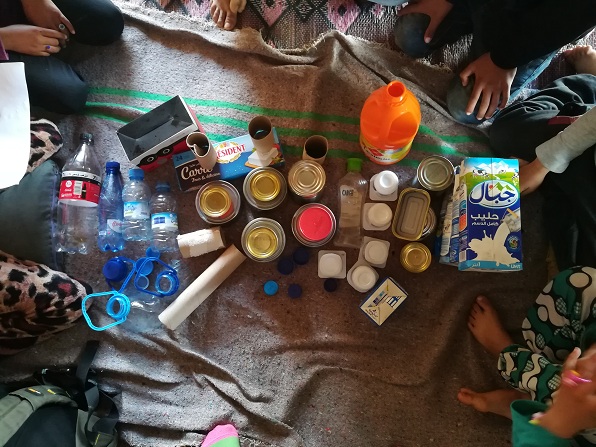 Amina (our friend from the village) hosted me in her house and Yassin her son invited the kids. Seven attended the Trash into Toys workshop the lasted 90 minutes as following:
1- The workshop was started by an introduction about reusing the trash.
2- The children started sketching toys they want to own.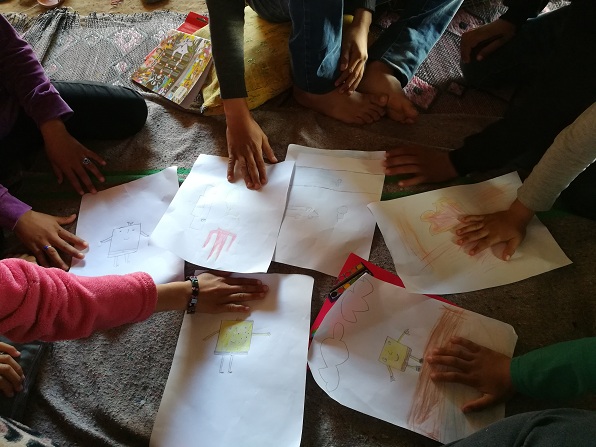 3- Choosing from the trash what is needed to build up their toys
4- Execution ( this is always fun since they keep changing their initial ideas

)
5- painting
So in the beginning, three wanted to make a Spongebob toy, but then it turned to 3 robots, one automobile, a man and drums. As we intend to foster creative thinking, we acknowledge change as really important and put more importance on the process than on the outcomes (even though everyone ends up with a cool toy in the end).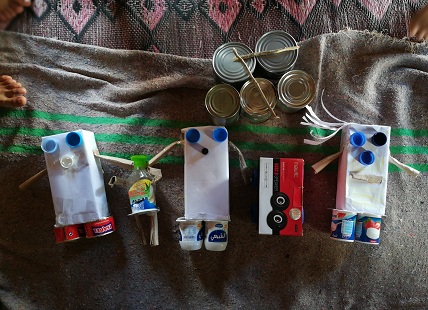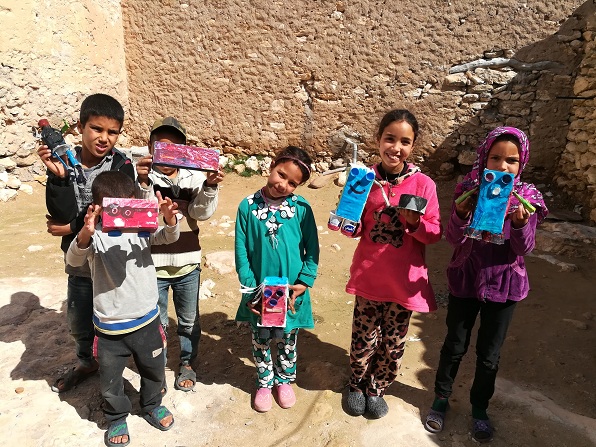 Music from Trash
In the end, all of the kids were happy with their new toys and realized that the usual trash we produce everyday can be turned into something very valuable, even if it is just for them.