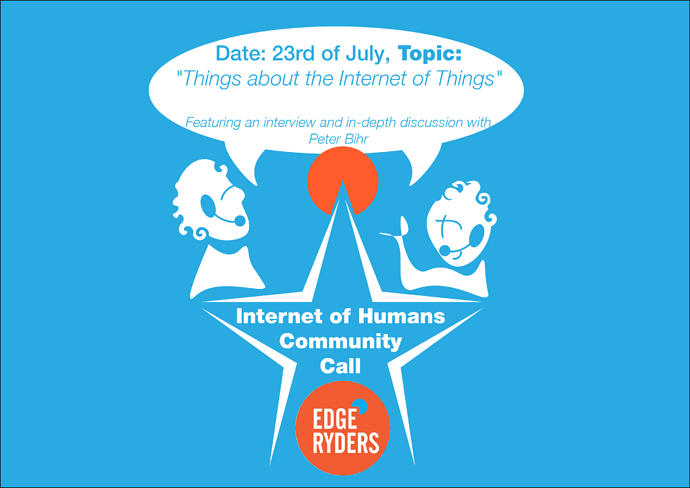 image by Maria Euler
Join us this Tuesday, July 23rd, at 6PM for our next community call with our fellow Peter Bihr.
In this call we'll dive into "Things about the Internet of Things" through an interview and in-depth discussion with Peter, who works on the intersection of emerging tech and societal good.
"I deeply care about the impact of emerging technologies on society and our day-to-day lives. I believe that tech, both as a set of tools and as an industry, has a huge impact and hence an obligation to do better—not just for the most privileged but everyone."
Join the discussion with Peter on anything Internet of Things related, and get to know others on the Edgeryders platform for engaging, thought-provoking and captivating conversations.
Join the Zoom meeting here.