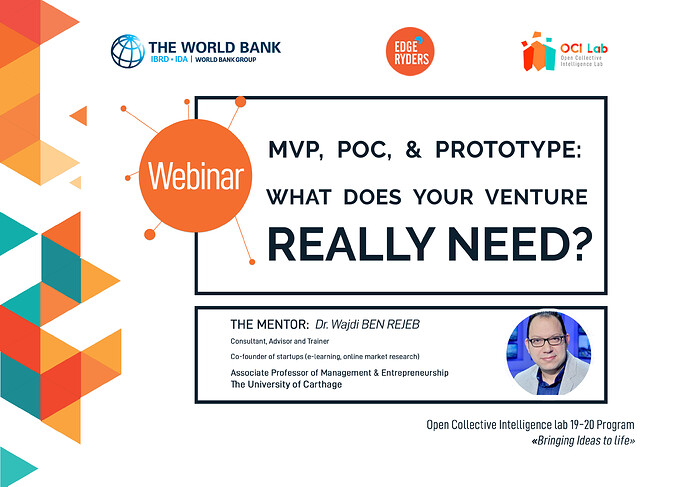 As communicated earlier in January's Calendar we will be having our first webinar "MVP, POC, Prototype : What does your venture really need?" in OCI LAB Incubator 19 – 20 Program
During this online workshop the participants, will gain knowledge about how to test the product/market fit. After receiving constructive feedback from their peers, they will be able to to explore and validate the business idea and the solution.
If you, too, have a social business idea,Join the webinar and benefit from the expertise of our mentors, next Thursday, January 9, 2020, starting from 5.00 pm UTC here or the meeting ID: 706 923 1909
Meet our mentor Dr @Wajdibr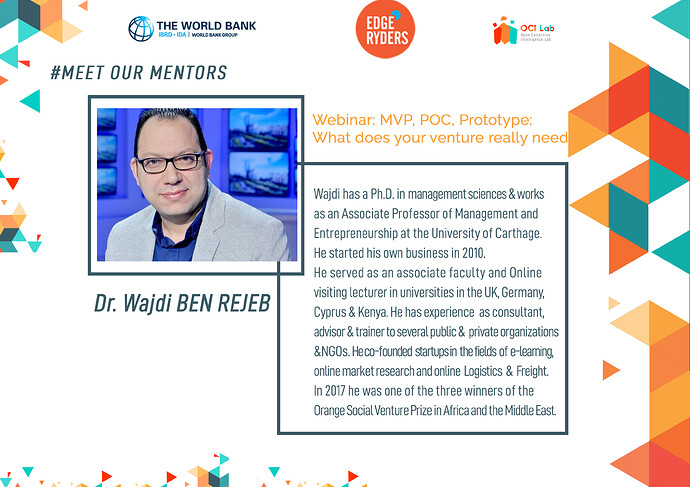 Please note that our aim is to maximize the benefit of the labs, so if you have a social/ecological business idea don't hesitate to join our next labs and webinars.