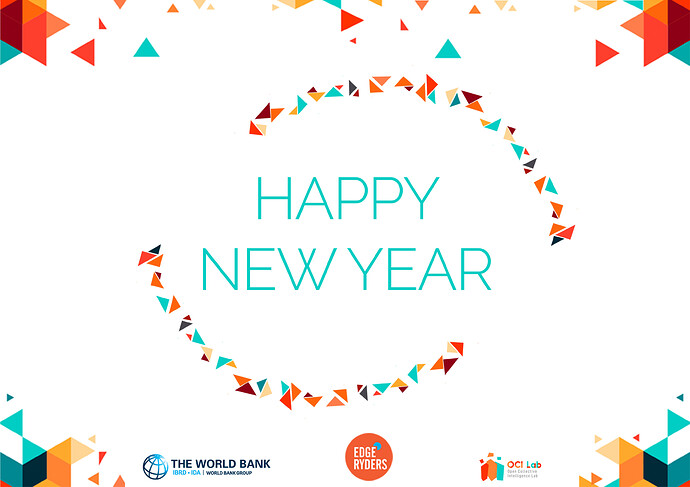 Happy 2020 Full of Achievements with your projects!
We are excited to start the year with your passion
January is coming with a lot in the bucket ….
So be prepared to get connected with OCI lab expert Dr @Wajdibr in the first webinar about "MVP, POC, Prototype, What does your venture really need?". Also, you will be meeting your project contributors in the fourth lab. Then, Our last reunion in January will be during the second webinar conducted by @nadia on "How to Land Your first Clients or Partners when you are Unknown".
Save the dates according to the schedule…SEE YOU ALL.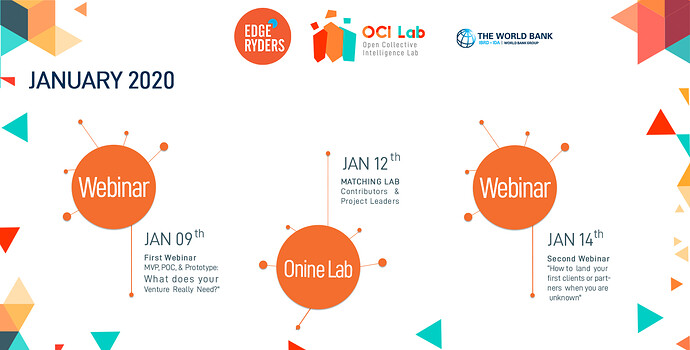 Please note that our aim is to maximize the benefit of the labs, so if you have a social/ecological business idea don't hesitate to join our next labs and webinars. Also please check the follow up posts of lab 1 and lab 2 for further information.
At last, please remember that your mentors will be waiting for your third offline task submission before January 10th.