I am pleased to announce that Maria Euler (@MariaEuler) has joined the Edgeryders team as Community Manager for the Internet of Humans - NGI Forward Forum.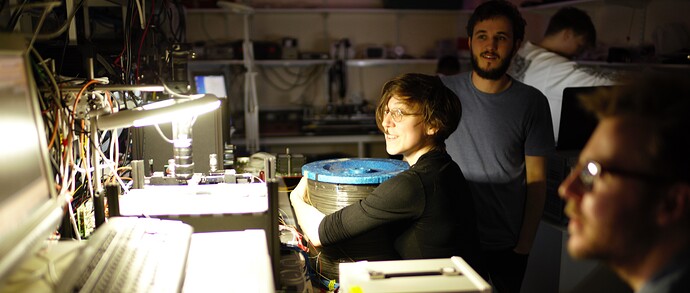 Maria (who is hugging a quantum computer to change the phase of the photons via body heat in this image) brings excellent qualifications and experience to this work. She has a Masters Degree in Information Experience Design from the Royal College of Art in London. She describes herself as a multidisciplinary artist and design researcher. You can find some of her artistic works of her website mariaeuler.com. A native of Germany, she lives in Stockholm.
She and I host the Internet of Humans category, and in the short time we have worked together she has already contributed significantly to the development of the project interface design. We're still a bit under construction there, but come join us now, or anytime, and have your say while we see if we can describe and possibly spec what the internet really ought to be.