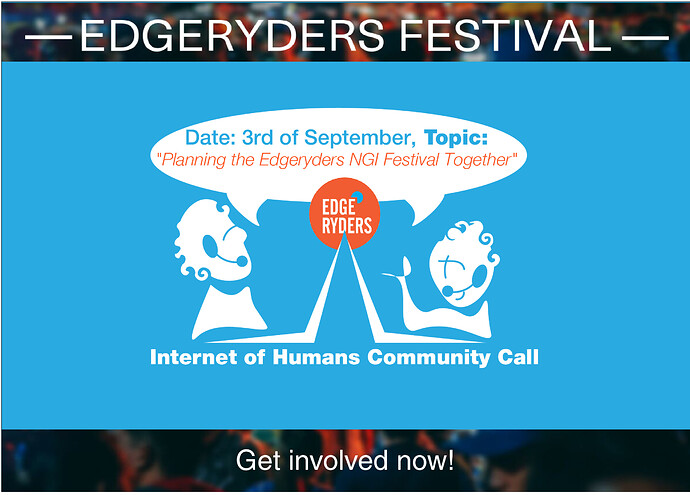 Dear Community members involved and interested in the Edgeryders Festival,
We are meeting up on Tuesday the 3rd of September 18:00 Brussels time to update each other and discuss our ideas for the Edgeryders festival with a focus on NGI related projects and how to help each other to realise them.
Join the call here: https://zoom.us/j/560175544
You can join this call no matter if you have been involved in any previous discussions or not it is a great place for first or second steps in developing your Edgeryders festival participation or project.
The deadline for proposals has been moved to the 20th of September but the sooner you start to post ideas here Register for Edgeryders Festival or just sign up your information in this sheet, the better we can plan and help each other to realise amazing events!
Looking forward to talking to you!