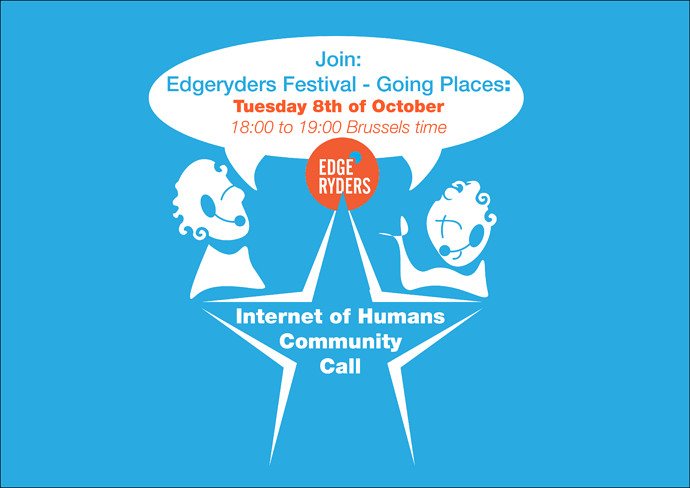 Hello,
Dear community members and NGI Festival Participants!
During this Community call we would like to discuss two things:
How locally and timely near NGI related events during the festival can help and profit each other by planning outreach, the location, food and documentation together. (Especially the organisers in Berlin and Brussels should come together here to use the opportunity to discuss such directly)

About travel needs and costs to bring NGI relevant speakers and participants to your event. This might be especially interesting for those organising their festival in other interesting locations and those who want to go there.
As always we meet 18:00 Brussels time on zoom:

on Thursday the 8th of October.
Looking forward to speaking to you!