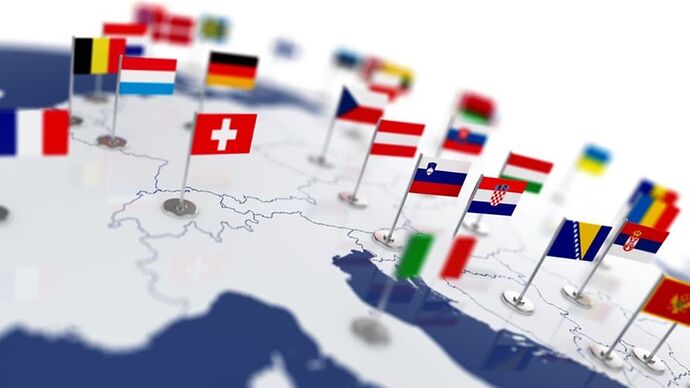 On September 28 we will open the doors to a 2-day conference on Attacks on Freedom in Europe and what we can do about it. The event is organised by Edgeryders in partnership with UCL , Tartu University (Estonia), Jagiellonian University (Poland), Charles University ( Czech Republic), and Corvinus University of Budapest (Hungary).The event is the final conference of PopRebel, a European research project on neo-feudalism and neo-traditionalism. It has received funding from the European Union's Horizon 2020 research and innovation programme under grant agreement No 822682.


Program: Read & Discuss here.


Registration: Send email expressing interest to ivan@edgeryders.eu


Event Program
NB: Under development and will continue to be updated till the day of the event.


THEME: Attacks on freedom in Europe, and what to do about it.
DATE: 2022-09-27T22:00:00Z → 2022-09-29T22:00:00Z (t.b.c)
FORMAT: ONLINE
a series of panels in form of the Zoom sessions
each panel consists of 3-4 speakers, at least one of them is non-academic
sessions run for a maximum of 90 minutes, with 15 minutes breaks
Keynote + reflections on the keynote
Details t.b.c
Proposed speakers:
Jan Kubik - Professor of Slavonic and East European Studies at UCL School of Slavonic and East European Studies & Professor of Political Science at Rutgers University
PANELS
Opening Panel
Hold the Line: A conversation between civil society and defence on resistance in the face of attacks on freedom
Civil society actors are ideologically diverse, ranging from authoritarian to libertarian. Their take on the issues of security and defence will vary dramatically. Some "territorial defence" groups in Europe are like supremacist militias in the US. Very ideological. On the other hand we have groups that are genuinely interested in the security their societies, families, neighbourhoods, etc. In this panel we bring together leaders from civil society and defence experts for sense-making around preparedness, response and recovery from armed conflict.
Keywords: Preparedness, Response, Recovery
Proposed Speakers:
Panel
#1
How to win an election when the economy is struggling?
Voting behaviour in a situation of economic decline
Proposed Speakers:
CUB to choose between:
Krisztina SZABÓ: - Local economic voting, perception and voters' attitude: Evidence from Hungarian survey and local economic data.
András TÉTÉNYI: - Exogenous shocks and voter behaviour in Central and Eastern Europe
From the ethnographer's pov:
Jitka Kralova - the effects of the COVID pandemic bringing on stage marginal voices and anti-liberal discourses, intertwined with populist rhetoric

Guest participants - VOLT?
Panel
#2
How to dress like an authoritarian: populist characters in search of an author
Populist solutions in different situations
tbc
Proposed Speakers:
Sean Hanley and Piret Ehin: Left wing populism vs right wing populism
possible contribuitons tbc:
Vassilis Petsinis - Baltic States vs ex-Yugoslavia in the post transition period
From the ethnographer's pov:
Magdalena Goralska - Poland and the role of social media in shaping polarizing narratives online - are the debates still possible?
Panel
#3
How to run a business in a politically challenging environment?
Neofeudalism: the invisible yoke on the economic freedom
Proposed Speakers:
Istvan Kollai on the concept of neo-feudalism
possible contributors:

Peter Arvai - PREZI
Panel
#4
How to build an anti-authoritarian culture?
Resistance through art
Proposed Speakers:
Maria Asavei (Charles University)- Strategies of Resistance through Art to Right-Wing Populism in East-Central Europe: Archives and Fake Political Parties
possible contributors:
Paolo Cirio,
Dada Art collective, Beatrice Ramos,
Daniel Vaarik
Panel
#5
Mind your own business: how to defend personal space in a repressive environment?
Society : personal freedoms
LGBTQI+ problematics within a dominant populist scenario
Proposed Speakers:
Isidora Jarić & Haris Dajč - The LGBT movement and national sentiments: The politics of ex/in/clusion in the Serbian LGBT community
Abortion.eu, Cioccia Vassia
Panel
#6
Freedom writ large: A European guide to futures we want
Foresight scenarios and interactive session
Proposed Speakers:
Vello Pettai - presentation of the Tartu work - A scenario development exercise
How to Register
The event is free of charge. You register by sending email expressing your interest to ivan@edgeryders.eu