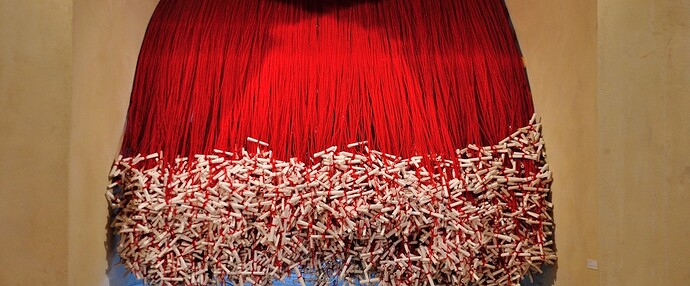 Image: sourced from website of Fondazione di Communita di Messina
Resilient Livelihoods and Behavioural Adaptation to COVID
What can we learn from the strange economy of the Messina district and other case studies?
Date & Time: 2020-06-16T15:15:00Z → 2020-06-16T16:30:00Z
Location: Online, we send you the link & password by email
Tickets: Free of charge. Just write to nadia@edgeryders.eu
About:
Messina is a small city in Sicily, overlooking the eponymous strait that serves as the island's gateway to mainland Italy and Europe. Sicily's economy and society have long been crippled by high unemployment, inefficient public services, corruption and organized crime. Yet, over the past decade so, a small cohort of about 120 enterprises in Messina, working closely together, have managed to build a solid, long-termist, fair, human-centric economy – and achieve stability and prosperity in the process. They call themselves an "advanced cluster".
There other cases like this. Europe is alive with eco-villages, neo-cooperatives, neo-municipalist cities, post-capitalist entrepreneurs, local currencies. Some of the local economies they build are so unfamiliar they might as well be alien.
In this listening session we will discuss the Messina case, and other creative responses to economic and social crises. We will look into the challenges they faced and enabling conditions that enabled them to thrive. Using them as a point of departure to reflect together on what we can put in place now to better equip us all for the transition to a green, inclusive and resilient local economies.
This event is part of the Progressive Governance Digital Summit 2020 and is co-hosted by the Foundation for European Progressive Studies (FEPS).
Format:
A Zoom meeting.
Short presentation of our featured "speakers" + open, moderated discussion. To frame the discussion, we will do an initial round of short introductions of the cases and our featured participants. A moderator will then give the floor to people who want to contribute something. If you want to share your point of view, use the call's chat to let us know, and the moderator will give you the floor. If you have a question to ask the speaker, ask it in the chat (better) or let us know you want to ask a question. Questions are taken before we move on to the next speaker.
We commit to doing a proper writeup of the result (aka "documentation, or it didn't happen"). Edgeryders also deploys its team of ethnographers for participant observation and note-taking.
Everyone welcome . Below there is a list of the people who have agreed to show up. If you are coming too, we are happy to put you on it. If you prefer not to be on the list, that's OK too.
Please note we aim to publish the content of the conversation as public knowledge, available to activists and scholars . However, this will happen through writeups by people in Edgeryders. We will not record the call, and even the writeups will not mention any names.
Confirmed at the time of writing – check back for updates
Alberto Cottica. Research Director, Edgeryders
Alberto studies participation both in business and in academia through data analysis. His expertise is within the domain on collaborative governance and participation is informed by experience in establishing, nurturing and running communities of citizens that work towards common goals, sometimes in alliance with government. He has a proven track record of driving adoption of innovative ICT enabled processes for policy design and delivery in government agencies.
Joséphine von Mitschke-Collande. Systems Innovation and Ecosystem Lead, EIT Climate-Kic.
Joséphine has more than 10 years' experience working in sustainability with a focus on holistic changes for the socio-ecological transformation. Since 2019 she is Systems Innovation and Ecosystem Lead at EIT Climate-KIC. EIT Climate-KIC is Europe's largest public-private innovation partnership, which is aiming to catalyse whole system transformation through innovation. Previously she managed the research agenda INNAXIS for Paradigm Shift, promoting interdisciplinary research based on the concepts of complex systems and networks. Joséphine has worked for the Club of Rome, and for several international organisations such as the European Commission, the UN and UNESCO. Joséphine holds an MSc in International Relations from the University of Bristol and graduated in Political Science from Panthéon Sorbonne, University of Paris.
Frank Boons. Director of the Sustainable Consumption Institute & Professor of Innovation and Sustainability, University of Manchester.
Since April 2019 he is also Senior Academic Fellow for Resources and Waste in Defra's Systems Research Programme. He is interested in understanding and facilitating processes of transition towards more sustainable provision for key human needs, covering topics such as the circular economy, net-zero economy, and the way in which the changing boundary between production and consumption affects just and sustainable provision. He has published widely on these topics, and is associate editor of the Journal of Industrial Ecology.
Nadia El-Imam. Strategy & Creative direction, Edgeryders.
An Engineer and designer from Sweden, with roots in Europe, Africa and Asia. She specialises in building platforms for citizen engagement and distributed collaboration. Born in Sweden to African parents, raised in Europe and Asia. Nadia leads strategic development for Edgeryders Environment and Climate unit.
Daniel Hires. Community Manager, Edgeryders
Daniel is a TCK born in Korea and raised between Germany and the US. He spent 8 years building and growing the social innovation ecosystem in Berlin and Germany. He co-founded MakeSense in Berlin, a global community that engages citizens in social innovation, facilitated and trained facilitators of design thinking workshops, and works with impact startups as coach, trainer, and mentor. He also founded the Silent Climate Parade Berlin, a silent disco parade as an artivist demonstration for a sustainable future and has spoken about community activism at TEDx. More recently, he helped UN Environment on building community and rethinking their green startup incubation program across 8 MENA countries from Lebanon to Morocco. Read more on his website.


Our gratitude to: