Harissa, Khash, Khinkali, Badrijani, Kushari, Fatta, Köttbullar, Pannekoeken, Clătite, Sauerkraut, Stoemp, Patatas Bravas, or a good ol' american (veggie?) burger! You name it, you make it ;).
I stole this from the unMonastry Pasta fest, on why we should cook together: Social eating helps people interacting and creating bonds. It's something intimate and go beyond any language limit. Cooking together makes the experience even richer and offers the opportunity to share with others.
So that's why we'll all cook together at the first day of the International Community Event Spot the Future in Tbilisi on June 24th.
Bauhaus has been so friendly to lend us their cafe for us to sling something up in the kitchen!
How does it work? You think of what you want to cook, bring the ingredients, and we'll make ourselves some nice dishes. Not everybody needs to think of a dish, we need assistants as well (I mean, the veggies are not going to cut themselves!). Propose ideas below!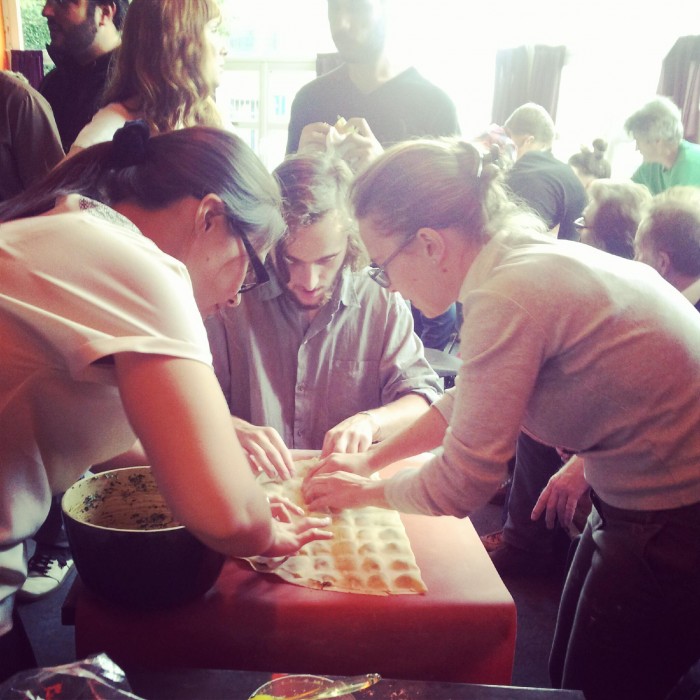 Date: 2014-06-24 15:00:00 - 2014-06-24 18:00:00, Asia/Tbilisi Time.