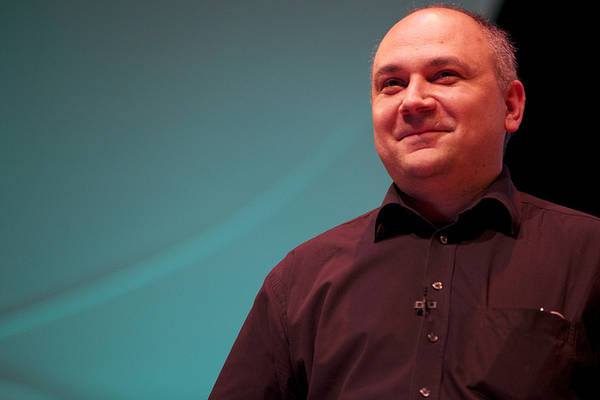 ((photo: Marko Rakar)
Some are just really talented at making waves! Believe it or not, vigilantes, modern Cervante's Don Quixote still exist today. However, their adventures aren't in knight-errantry, but more about data transparency. In true democracies, information belongs to the public. More often than not, the only remedies to democratic defects comes from determined citizens taking the initiative to do something that serves the public interest.
Marko Rakar, a well known data transparency and open governance activist, made a stir in his country on several occasions. He runs Croatia's largest blog, Pollitika.com. He is recognized by World eGovernment forum as one of the "Top 10 who are changing the world of politics on the Internet".
In 2009, with a group of people, Marko published a Croatian fraud-ridden voter registry files. Marko's group created a simple search engine, which showed number of registered voters on particular adress so anyone was able to check for his household or his neighbours how many registered voters are there. This triggered a constitution crisis and reform effort in Croatia.
He recently published an enormous database of government procurements, pointing to detecting corruption and fraud. "It is easy to track and identify "winners" in the public procurement field and it is really easy to spot highly unusual contractors," explained Marko.
Read more about Marko