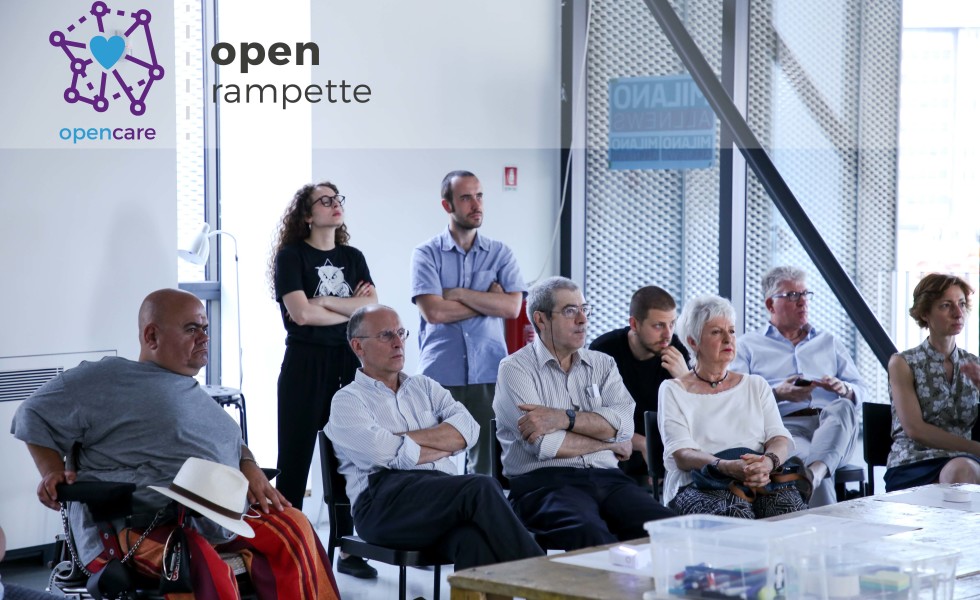 One of the projects I'm looking forward to learning more about at the Festival is Open Rampette. Matteo Matteini is part of the OpenCare team at the City of Milan bringing his background in urban sociology to the project. In my original theme proposal I'd set out a hope to explore the role of policy within the context of a networked and complex world. What if policy isn't an effective tool to deliver a course of action any more? Before their involvement in OpenCare this might have been a suggestion that would have been supported by experience in Milan. In early 2015, the City of Milan passed a law requiring all commercial and public premises bordering the road to provide access to people with limited mobility or disabilities. Fifteen months later, only 10% of businesses had complied with the new regulations. However, I was curious to learn during a call with Matteo that this was not as simple as demonstrating the limited efficacy of policy. He went on to describe the processes that OpenCare project partners had used to help turn round that low compliance rate.
It seems that by adopting a multi-stakeholder approach involving a range of partners from multiple perspectives along with facilitating processes that bring collective intelligence into play, that policies can be rendered effective tools that achieve the desired outcomes - in this case greater accessibility by those with mobility issues. For those who haven't yet caught Matteo's post on how we can implement policies through collaborative processes - you'll catch that here. Working with WeMake to co-design a process that would facilitate listening and cultivate relationships based on mutual understanding seems to have been key.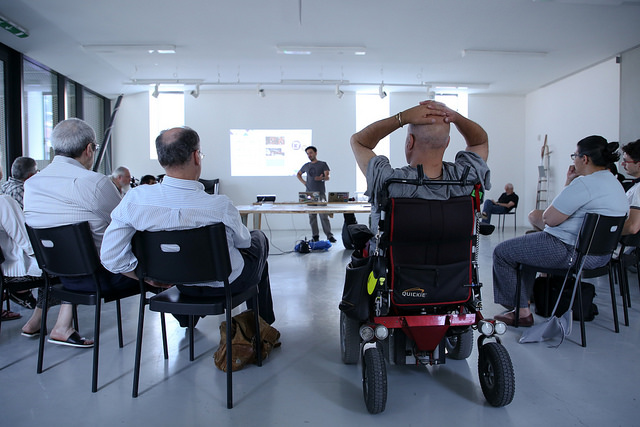 Open Rampette's strong partnership approach will be evident at the Open Village session as Matteo will be joined by Lucia Scopelliti, Head of Economic Planning at Comune di Milano and Costantino Bongiorno of FabLab WeMake. They will share diverse perspectives on the project and its successes.
One of the criteria for the successes now being achieved through Open Rampette seems to be process design and deliberate steps to include all stakeholders; those holding different roles within the public administration, at various levels of seniority as well as shopkeepers and business owners and of course members of the public with mobility issues impacted by the lack of access to shops and other facilities. A particular challenge seems to have been engaging all the 'actors' within the public administration - something that was only achieved through persistent engagement to form the necessary relationships. Shopkeepers were another distinct stakeholder group - when the project team started talking to them they found that by and large they were willing to comply with the regulation and make their shops accessible, but they couldn't afford technical expertise to implement a solution. This was another role that WeMake were able to fill. They helped facilitate a process of co-design to include all the stakeholders in finding technical solutions, including a means by which those with mobility issues could contact the shopkeepers to alert them to their arrival.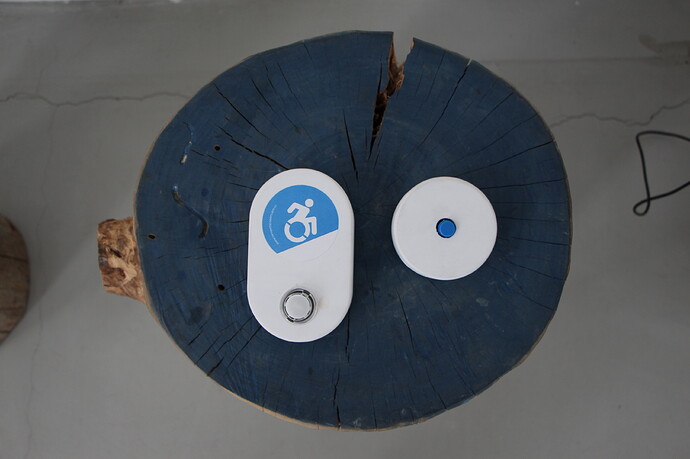 Matteo also described the issues that can arise for lawmakers who devise regulations in isolation from those affected by the implications of implementation. In this case, the regulation created some complex protocols with which shopkeepers and businesses had to comply. This in itself was a barrier, quite apart from any other considerations such as cost, technical expertise and inconvenience. alessandro_contini agrees; "It's very common for bureaucratic procedures to be designed in a way that first off satisfies bureaucracy needs." Costantino and Alessandro have brought a social design to public policy as Costantino describes in his post as agile policymaking; "Small iterations, user research, interviews are few elements that guided our design process. While those concepts and tools are well accepted in the world of the industry..., in the domain of policymaking, regulations, and administration of city they haven't been quite discovered yet. We believe that some of the techniques we adopted can be translated in the exciting domain of the city regulatory system."
As a result of OpenCare, Matteo sees some lasting changes in the form of new approaches; "Our mindset as an administration has changed due to OpenCare and its influencing how other departments work too. We are learning to deal with people differently through OpenCare." Partners from Milan will share their learning during a session on day 2 of Open Village.
Posts from the team are well worth a read: