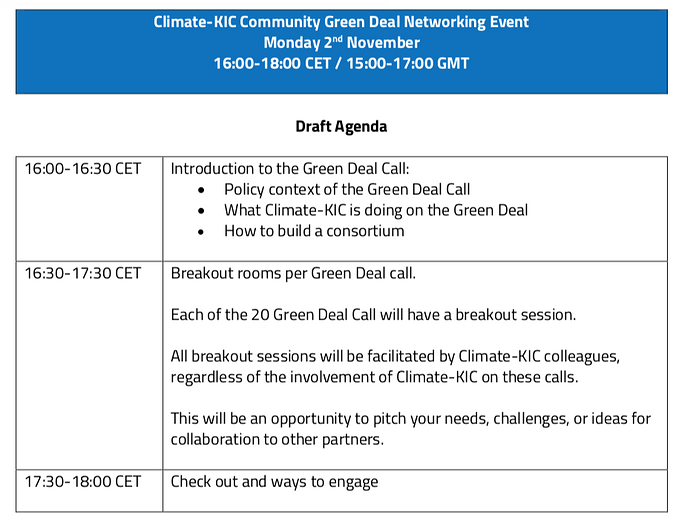 On monday November 2, EIT Climate kic is organising an event to connect people into consortia for each Area and Topic in the Green Deal Horizon 2020 calls.
Each participant has the option to join one of the 20 breakout rooms matching each topic of the EU Green Deal. You can register here.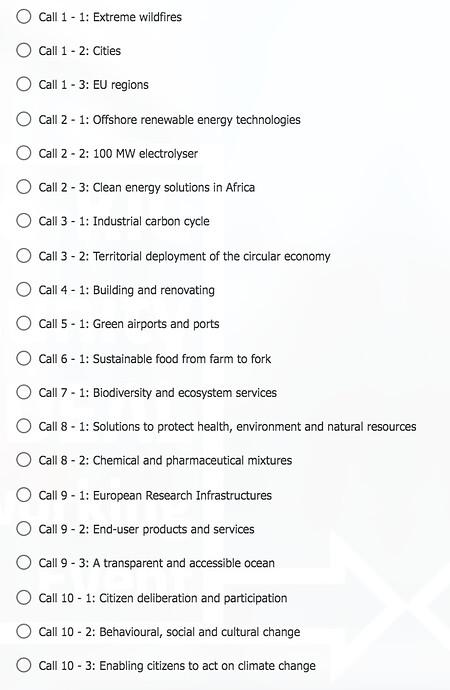 We need people to participate in order to find good consortia that we can join in the Areas that are of interest to us
Especially:
To learn more about how Edgeryders is getting involved and in which calls see our (ongoing discussion here)
---
Note to self…Our stack as a service for building EC consortia?
I think the approach that EIT is taking with this is a good one. And the ssna here might be an ace if done the edgeryders way. If deployed early enough for conversations to have grown enough in size and richness to create proto concept notes (and the clusters of people around them). But we would need partnerships with purpose driven network-rich organisations like EIT Climate Kic and a critical mass of people who's organisations can lead consortia. This is something I could look into if we think it is interesting.