Update June 7th: this position has now been filled. Thank you to all the great researchers who applied.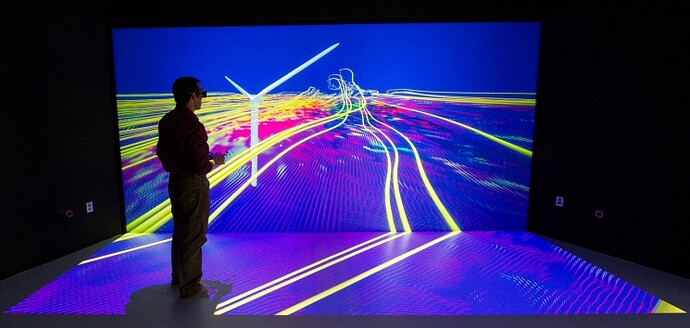 OpenCare is a research project is about community-driven care services. We explore the role played by communities in designing and providing care services. We do so in Edgeryders style, focusing on experiences rather than theory and encouraging open online conversation about the most interesting stories that people share online.
But OpenCare has also a methodological twist. Our research on care has a double aim: on one hand we investigate community-provided care, on the other hand we aim to innovate on how social phenomena are investigated. Our Holy Grail is something we call Semantic Social Network Analysis (SSNA). The idea is to mix ethnography with networks science. Keywords ("codes" in ethnographic parlance) are assigned to contributions in an online conversation; next, a social network of that conversation is built. So far so good, we do this in Edgesense, but here's the curveball: thanks to the ethnography, now edges carry information about the meaning of interactions. With SSNA, we can:
Identify networks of keywords, and measure their cohesiveness.
Identify emergent networks of specialists, who interact around specific keywords.
Validate individual contributors.
We are really excited about SSNA. We think this might be very, very relevant: a method of inquiry that works both on a small scale and on larger ones, that preserves the richness of open conversation but adds some hard quantitative measures.
We are looking to hire one (or more?) ethnographers to collaborate with us on this project. This would run for about a year (June 2016-June 2017), on a part-time basis. We think it suits well graduate students, who might re-use the work for a thesis or papers (everything is open access in OpenCare), but we will consider any applicant. We have a total budget of about 14,400 Euro. Depending on candidates, we can either just hire one person or split it across 2-3 people.
Skills
Familiar with the theory and practice of ethnography.
Comfortable with ethnography online.
Good knowledge of English.
Tasks:
Build an ontology of relevant codes, appropriate to ethnographic coding of the online conversation.
Do the actual coding, using a tool we built in-house called Open Ethnographer. We estimate about 500 posts and 3,000 comments.
Compile a short ethnographic report.
Participate in the discussion towards improving both Open Ethnographer and the SSNA methodology.
You can do the work from wherever you are, but you will be requested to participate in one or more physical meetings. Your travel expenses for these meetings will be covered by Edgeryders.
Workplace:
Work online, from wherever you are. If you happen to be in Brussels, you can also come to the Edgespace, but that's not a requisite. Coordinate through the Edgeryders platform (we have a project group). At least one physical meeting, possibly more. Travel expenses covered.
To apply: write to alberto [at] edgeryders [dot [eu]. Include:
A short motivation letter, explaining why you want to do this and why you think you can deliver. This can be in the email, don't bother with the letterhead.
A CV (short ones are appreciated).
Questions? Leave us a comment below.
Photo credit: United States Government work