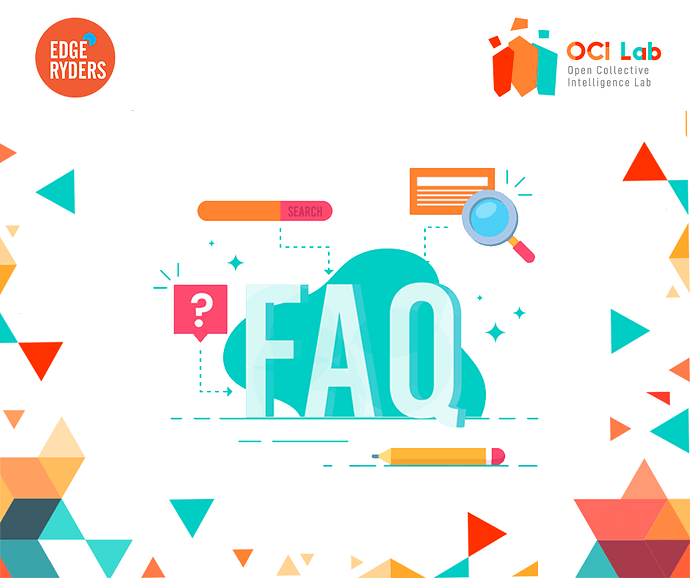 What is OCI Lab?
OCI Lab brings social and green aspiring entrepreneurs from Egypt, Tunisia, Morocco, Lebanon, and Jordan) together with mentors from all over the globe to their idea and reach their full potential. For more information, please see the program overview.
Is it free?
Yes, applying and participating in the online labs are free of charge.
Are startups ideas/ project leaders only from Tunisia, Egypt, Morocco, Jordan, and Lebanon are considered?
Yes, for this edition, we only accept project leaders from the following countries:
Tunisia, Morocco, Egypte Jordan, and Lebanon.
How does the application process work?
The application process begins with project leaders submitting an online application. Once received, our team will review it as soon as possible. If the project idea is preselected, The incubator team will interview the applicant. Following the interview, the application is analyzed in-depth, and if it is a good match, they present it to our expert panel. In this final step, Project leaders present to our experts their action plan in 20 minutes, followed by Q&A. If the applicant surpasses all phases, they will have access to a budget to prototype their project idea.
I haven't received an email yet!
Please be patient. We will send emails to the people selected in batches starting from the week of December 2nd due to sick leave of a member of the team.
When does the incubation program start?
The program lasts ten weeks starting from December 2019
The incubation program has been designed to equip participants with essential social entrepreneurship knowledge and provide guidance on how to prototype /develop an MVP.
The Incubation program has three components :
Online Labs

Webinars

Offline tasks

One to one Labs
The lab lasts between 60 and 90 minutes, and mentors and OCI Lab team members conduct it.
If OCI Lab does not select my project idea, Can I still get assistance from OCI Lab?
If your project idea is not selected for the program, we encourage synergies and connections with other resources at Edgeryders. You are always welcome to join the Edgeryders community and share with us your future steps and benefit from our community members' feedback.
If I still have a question, How do I get in touch?
If you still have questions, please feel free to post them in a comment below.